Keyword: Jean-Luc Mélenchon.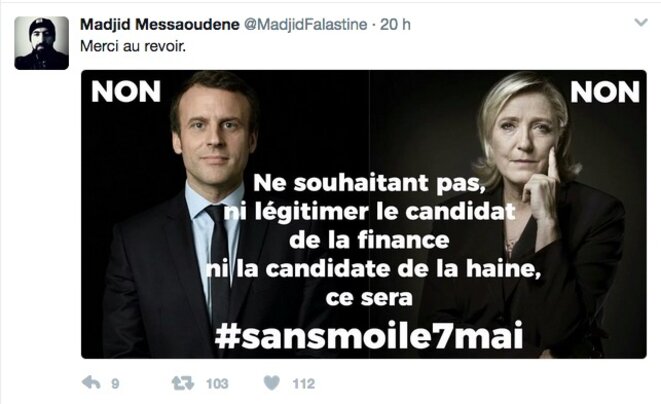 One voter's view: they want neither a candidate of 'finance' or one of 'hate'.
Voters on the French Left are already fed up. Fed up that their candidates did not make it through to the second round of the French presidential election on May 7th, and fed up about being told to vote for a candidate whom they despise - Emmanuel Macron – in order to stop the far right's Marine Le Pen from gaining power. As Lénaïg Bredoux reports, some voters on the Left say that they do not want to give centrist Macron a convincing mandate and that they will either not vote or will leave their ballot paper blank – unless the outcome looks too close to call.