Keyword: Jean-Luc Mélenchon
Mélenchon lays down June election challenge to far-right leader Le Pen for a parliamentary seat in a former mining town near Lille.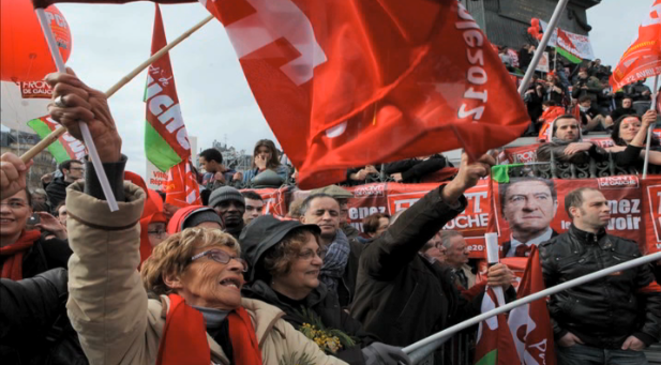 Vidéo accessible dans l'article. © (P.A.)
Photographer Patrick Artinian is following the French presidential election campaign trail for Mediapart, with a series of photo and video reportages with soundtracks of the candidates, their supporters, meetings and milestone events which will continue all the way to the final vote on May 6th. Here he follows a triumphant weekend for radical-left candidate Jean-Luc Mélenchon  the man representing the Front de Gauche (Front of the Left), a coalition of parties sitting on the left of the Socialist Party, and which includes the Communist Party and his own Party of the Left. It ends with a mass rally at the Place de la Bastille in Paris (pictured), where Mélenchon delivered a rousing speech before a crowd in excess of 100,000 people, calling for a 'civic insurrection'.
Tens of thousands march through Paris to the site of the Bastille in support of firebrand leftist presidential candidate Jean-Luc Mélenchon.