Keyword: Jean-Marie Delarue
Related keywords
Unlike the rest of France, the police force in Paris runs its own psychiatric unit in which suspects with possible mental health problems or people acting strangely in public can be detained for observation. Up to 2,000 people a year are sent there. Campaigners have long tried to get the establishment closed down, and the inspector general of prisons has himself condemned its blurred role between mental health care and public order. But both the head of the police in Paris and City Hall have so far succeeded in resisting attempts to shut it. Lousie Fessard reports.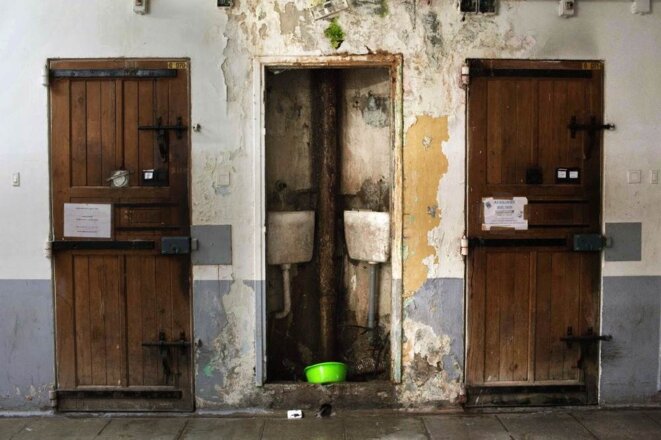 L'humidité dans un entre-deux (photo G. Korganow/CGLPL)
France's prison inspection agency this week published a scathing report on conditions at Marseille's notoriously dilapidated jailhouse, Les Baumettes, which it described as amounting to "a grave violation of fundamental rights", and has called on the government to take urgent remedial measures at the almost 80-year old prison where overcrowding reaches 146%. The insalubrious and understaffed prison was officially declared a fire hazard in 2011 and is, the inspectors found, home to colonies of rats, cockroaches and louse where racketeering and violence are rife. Michel Deléan reports.
The official watchdog for the maintenance of the fundamental human rights of people in detention in France presented its latest yearly report on Wednesday. The 326-page document is a compilation of its investigations and findings for the year 2011, in which it notably denounced increasing prison overcrowding, the practice of humiliating body searches and an emphasis on security rather than reinsertion. Michel Deléan reports.