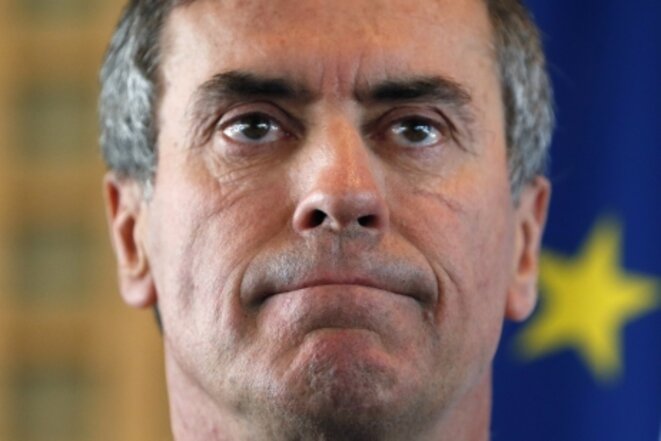 © Reuters
Former French budget minister Jérôme Cahuzac (pictured) last month finally confessed to holding a secret foreign bank account over a period of some 20 years, but he has not publicly disclosed the sums that were paid into it, nor from where they came. However, there has been widespread speculation that the account was used to cash fees paid to Cahuzac for his services, during the 1990s, as a consultant for the pharmaceutical industry. Mediapart has now established that Cahuzac began a lucrative role as lobbyist for a drugs firm just months after leaving his senior post at the French health ministry where he was responsible for the market authorisations of medicines. Mathilde Mathieu and Michaël Hajdenberg report on an extraordinary conflict of interest that also raises serious questions over the conduct of Cahuzac's former ministerial colleagues who allowed a drug he was lobbying for to continue to be subsidised by the social security system for several years after it was first earmarked to lose its status as a refundable medicine.
In French rural heartlands, the Jérôme Cahuzac scandal and the growing economic crisis has deepened disillusionment and anger at political class.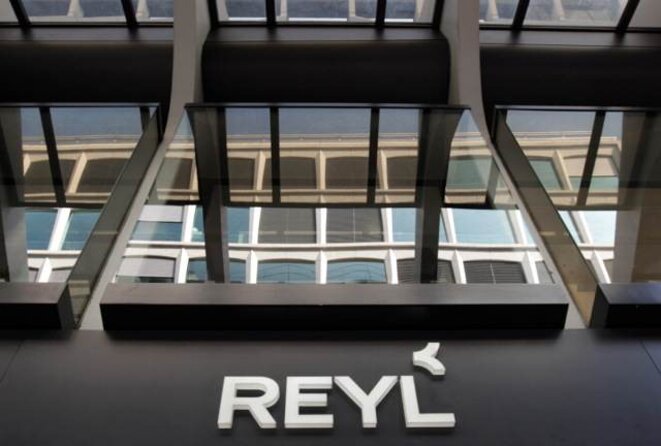 © Reuters
The still-unfolding scandal surrounding the secret foreign account of former budget minister Jérôme Cahuzac, first revealed by Mediapart last December, has rocked the French political establishment to its core. But it may not be the last such explosive revelation. For the private Geneva-based financial institution that Cahuzac used to manage his funds hidden abroad, Reyl & Cie, is alleged by several sources contacted by Mediapart to have provided its discreet services to other French personalities - including senior political figures. Dan Israel pieces together a secret and complex financial puzzle, with the help of insiders from the world of finance and banking in Geneva and Paris.
The declarations by each French minister shows a mixed bag of comfortable fortunes, led by foreign minister's assets worth 6 million euros.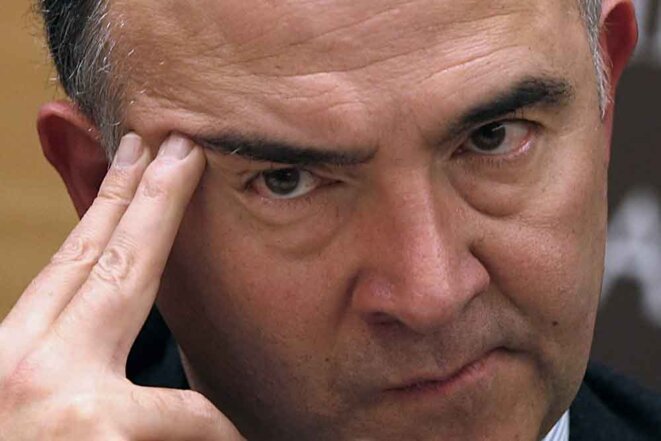 Pierre Moscovici © Reuters
French finance minister Pierre Moscovici is at the centre of allegations that the government was involved in a cover-up to support Jérôme Cahuzac after Mediapart revealed last December that the then-budget minister, leading a crackdown on tax fraud, held a secret bank account abroad. In this lengthy interview with Mediapart's Laurent Mauduit and Martine Orange, Moscovici defends his role during the four months in which he stood by Cahuzac, despite the mounting evidence presented by Mediapart that his junior minister and one-time friend consistently lied about holding hidden funds abroad. Moscovici reveals that the former budget minister, who finally confessed earlier this month, after repeated denials, to holding the account, declined to provide a written statement requested by tax authorities last December as to whether he held or not a secret account. But surprisingly that did not cause alarm among his colleagues. "Faced with the firmness and the number of his denials," Moscovici says, "I had the tendency and the wish to believe Jérôme Cahuzac."  
In the wake of Cahuzac tax fraud scandal, details of ministers' personal assets go online on Monday, decried by the opposition as a populist move.
France's ruling party revokes membership from disgraced former budget minister who confessed he hid money in a secret Swiss bank account.
Ministers say they are looking to tighten Europe-wide measures against tax evasion as it scrambles to contain the Cahuzac fraud affair.
In a brief pre-recorded television appearance President François Hollande sought to regain the political initiative after the damaging and hugely embarrassing admission by his former budget minister Jérôme Cahuzac that he did have a secret Swiss bank account. However, two of the three policy proposals unveiled by the president to prevent further scandals had already been announced and the third may face constitutional obstacles. Meanwhile the opposition says the president failed to answer key questions about his own role in the Cahuzac affair, as pressure also mounted on another key government figure, finance minister Pierre Moscovici.
While Jérôme Cahuzac has admitted to holding secret foreign bank accounts, after four months of vehement denials, there remain many unanswered questions. Just how many foreign accounts did he hold and where? How many other people, and who, were helped in tax avoidance by Cahuzac's personal financial advisors? Why did the tax authorities refuse to investigate Cahuzac? Fabrice Arfi reports.
How it all began, and how it all ended: Mediapart's first article revealing that budget minister Jérôme Cahuzac, while leading a crackdown on tax fraud, had, for many years, held a secret bank account in Switzerland which was, according to information gained by Mediapart, now transferred to Singapore, was published on December 4th 2012. After months of denials and lies before parliament and the press, Cahuzac finally confessed to holding a foreign bank account on April 2nd, vindicating Mediapart's investigative reports, which are listed in one complete dossier here.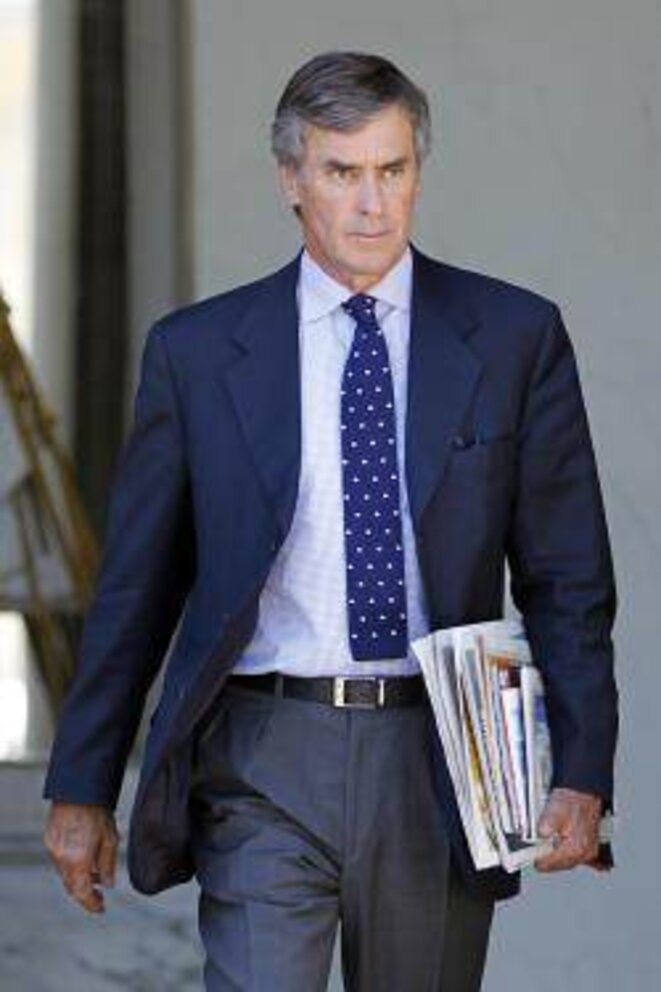 © Reuters
Former French budget minister Jérôme Cahuzac has made a startling confession that he did indeed have an undisclosed foreign bank account, as originally revealed by Mediapart four months ago. Cahuzac, who resigned last month after a judicial investigation was launched into the affair, used his own blog to admit that he has held a foreign bank account "for some 20 years" and that it latterly contained 600,000 euros. In his statement, Cahuzac, who had earlier confessed to the two judges leading the investigation into what was until today suspicions that he had a secret foreign account, said he had been trapped in a 'spiral of lies' and begged the French public to forgive him. The former minister was immediately placed under investigation on Tuesday, a legal status that precedes charges, for "laundering the proceeds of tax fraud" and for "laundering funds originating from advantages provided by a company whose services or products are reimbursed by the Social Security [welfare system]".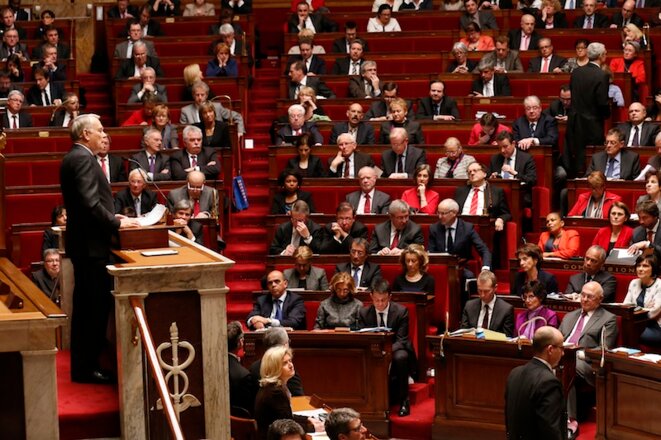 © Reuters
The resignation of budget minister Jérôme Cahuzac after a full judicial investigation was launched over his Swiss bank account sent shock waves through the ruling Socialist Party. Many MPs refuse to believe that their colleague has lied over the affair. Others want to turn the page as quickly as possible and put the matter behind them. But as Mathieu Magnaudeix, Stéphane Alliès and Lénaïg Bredoux report, one thing that is certain is that the resignation has not improved the mood in the ruling party, where one MP likened the current situation to a football match in which his side is being hammered...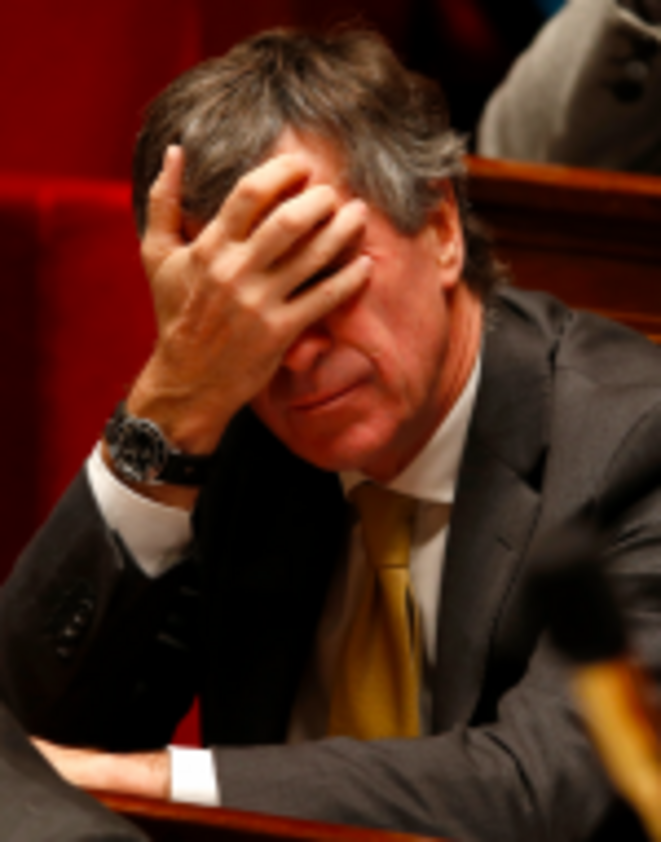 © Reuters
French budget minister Jérôme Cahuzac (pictured) has resigned after it was announced on Tuesday that a full-blown independent judicial investigation has been opened into evidence he held an undisclosed bank account in Switzerland. The events follow the authentication by forensic police of a tape, first revealed by Mediapart, on which he is heard discussing the account, which he has hitherto denied holding. Announcing the opening of a judicial investigation, the Paris public prosecutor's office said an examining magistrate will now seek the cooperation of the authorities in Switzerland and in Singapore, to where funds from the account were allegedly transferred. It also revealed the investigation will pursue claims that money paid into Cahuzac's account came from pharmaceutical companies.
The position of Budget Minister Jérôme Cahuzac in President Hollande's government looks increasingly under pressure after a preliminary formal investigation has revealed that a key element in the allegations surrounding his undisclosed Swiss bank account has been authenticated. Technicians and witnesses have confirmed that a tape recording in which Cahuzac is heard discussing his bank account at UBS in Geneva is genuine, and that the voice indeed belongs to the socialist politician. Cahuzac has always denied having the account. Investigators now believe the affair should be handed over to an independent examining magistrate. Fabrice Arfi reports.