Related keywords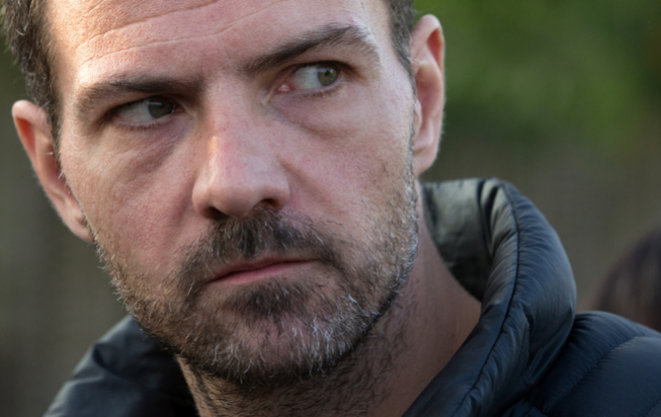 A 'rogue' trader no more: Jérôme Kerviel. © Reuters
In a ruling by the Versailles court of appeal on Friday, French bank Société Générale was found to have been in large part responsible for the 4.9 billion euros in losses attributed to the reckless trades of its so-called "rogue trader" Jérôme Kerviel in 2008. The court ruling concerned Kerviel's appeal against the damages he was required to pay the bank, which until now was fixed as the entire sum of the losses, and which it reduced to 1 million euros. Mediapart economics and finance correspondent Martine Orange analyses here the many consequences of the ruling, not least of which is the demand that the bank now pay back a 2.2-billion-euro tax break it was granted as a result of the sums lost.
The Versailles appeal court ruled that Kerviel, who was previously ordered to pay back 4.9 billion euros he was accused of having cost the Société Générale in rogue trading in 2008, should now pay back just 1 million euros.

Part of a key report on the Kerviel affair that was ignored then shredded.
Was Société Générale's determination to hold on to a 2.2-billion-euro tax rebate partly behind the French bank's motivation to pursue its "rogue trader" Jérôme Kerviel with such zeal? That is a question raised by a report written for French prosecutors in May 2008 and now seen by Mediapart and other French media as part of a joint investigation. As Martine Orange reports, it appears this important report was first ignored by the judicial authorities and then shredded.
A Paris employment tribunal found that the bank knew of Kerviel's reckless trades that lost it 4.9 billion euros, and gave him back a yearly bonus never paid.
Jérôme Kerviel. © Reuters
New and compelling evidence has emerged to suggest that the conviction of the Société Générale's so-called 'rogue trader' Jérôme Kerviel, who was jailed for his actions that were estimated to have cost the bank 4.9 billion euros, is unsound and was reached after a botched and biased investigation steered by the bank, Mediapart can reveal. The latter claimed that Kerviel's superiors knew nothing of his reckless trades. But in a secretly-taped conversation, a senior magistrate with the Paris public prosecutor's office involved in the case says the police officer in charge of the investigation was "entirely manipulated" by the bank, and that it was "obvious" that "the Société Générale knew" what its trader was doing. Martine Orange reports.
MPs of Right and Left call for a retrial of trader Jérôme Kerviel after Mediapart's disclosure of new evidence implicating SocGen bank.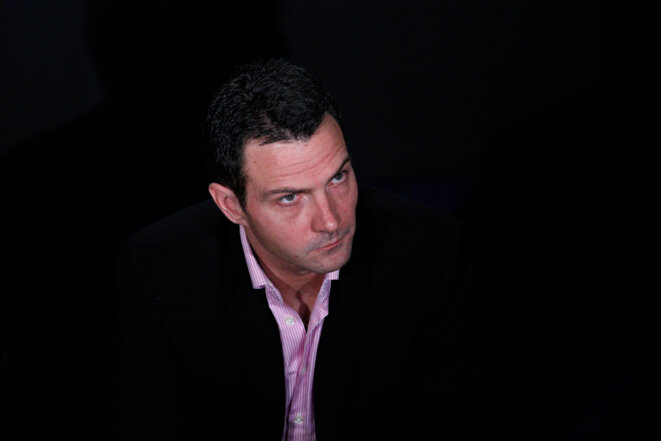 Jérôme Kerviel, en avril 2012 © Reuters
In January 2008, French bank Société Générale announced it had lost 4.9 billion euros through the reckless actions of one of its traders, Jérôme Kerviel, claiming it had been unaware of his actions. Kerviel, who maintained from the start that his hierarchy knew what he was doing, received a jail sentence for forgery, fraud and hacking, and was ordered to pay the bank, in damages, the huge sum it lost. But last month, Mediapart can reveal, the former head of the French police's financial crime squad, who led its investigation of the events and who was once convinced of the bank's claims that Kerviel acted on his own, has given a statement to a French judge in which she details why she later became convinced, during her second investigation into the affair in 2012, the trader's bosses knew of his actions. Commander Nathalie Le Roy said she now feels she had been "used" by the bank in the 2008 investigation, how it later held back key evidence she requested, of witness accounts that Kerviel's superiors were already made aware in 2007 of his extravagant trades, of allegations that Société Générale staff were made to sign gagging agreements and revealed that its claimed losses have never been independently verified. Martine Orange reports on a dramatic turnaround in the affair which appears bound to reopen the case.
Court rules that 'rogue trader' who lost his bank nearly five billion euros can be freed on Monday, after serving 100 days of a 3-year term.
The convicted former trader was arrested when he crossed into France from Italy shortly before deadline set to begin three-year prison sentence.
The trader, 37, who was convicted in 2010, decided to return to France after trek to Rome and is soon expected to start 3-year jail term.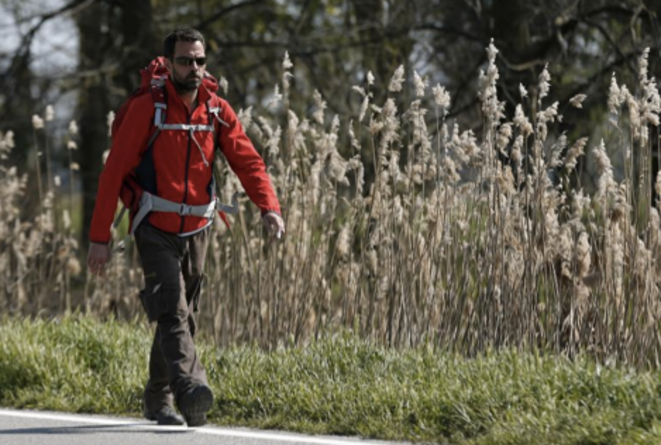 © Reuters
In a dramatic move, the convicted trader Jérôme Kerviel has called on President François Hollande to offer immunity for key witnesses. These witnesses, he says, would throw a very different light on his conviction in 2010 as a "rogue trader" who lost his bank Société Générale almost 5 billion euros. Returning from a long walk to Rome, Kerviel initially said he would not set foot on French soil to start his three-year prison sentence until the president gave his response, but later crossed the border. Here Mediapart's Martine Orange makes an impassioned plea in defence of Kerviel, whom she argues has been deprived of the right of a fair and just trial to which everyone is entitled. For six years, she says, he has come up against a justice system that was blind and deaf to its own considerable shortcomings in the affair.
After Rome walk, convicted trader is refusing to set foot in France until President Hollande responds to plea for immunity for key witnesses.
Convicted SocGen trader, returning after a long trek to Rome, has been ordered to attend a French police station where he is set to be jailed.
But appeal court does overturn initial judgement that Kerviel has to repay the 4.9 billion euros in losses he was said to have caused bank.