Related keywords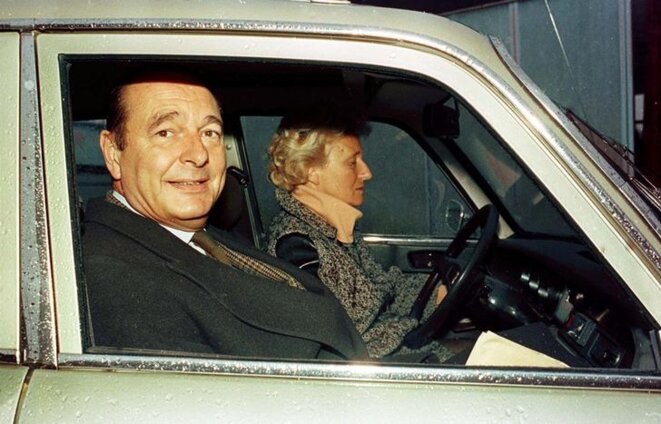 Jacques and Bernadette Chirac on a visit to Sarran in the Corrèze in central France in 1993. © Reuters
The former French president Jacques Chirac died on September 26th, at the age of 86. Chirac, who was head of state from 1995 to 2007, and who had previously been prime minister of France and mayor of Paris, leaves behind him 40 years of political combat. But his political legacy is a modest one, the leftover of a career built upon the sole ambition of gaining and clinging on to power. That came at the cost of incessant political trench warfare, alliances and counter-alliances, betrayals and scandals, while blithely shifting positions to court popularity. Mediapart charts the key episodes that mark the political life of a man obsessed with power.
Israeli police interrupted an event at an official French cultural centre in Jerusalem on Thursday, claiming it intended to host an event organized with a women's association 'sponsored or financed by the Palestinian Authority' and 'without authorization'.
Romain Franck, 23, an employee with the French consulate in Jerusalem, was one of nine people arrested for their involvement in an alleged arms trafficking ring, in which the Frenchman is accused of using his consular vehicle to transport a total of 70 handguns and two assault rifles to the West Bank.
The French president said the US move went against international law and 'all the resolutions of the UN Security Council'.
Israeli PM said France's initiative for Israeli-Palestinian peace talks was overshadowed by support Paris gave to Al Aqsa mosque compound in Jerusalem.