Paris says the fighter which came in 'dangerous proximity' to a Russian airliner in French airspace was Swiss.
Manuel Valls took sons on official Falcon to watch Champions League final in Berlin, claiming his own presence was for official business with Fifa.
Co-pilot Rémi Emmanuel Plesel is among the 162 people aboard the Airbus plane that went missing early Sunday en route to Singapore.
The MD-83 airliner, on loan from Spain's Swiftair, was carrying 110 passengers from Burkina Faso to Algeria early on Thursday.
Hollande and his predecessor will fly in separate government jets to avoid spending lengthy flight together to and from South Africa.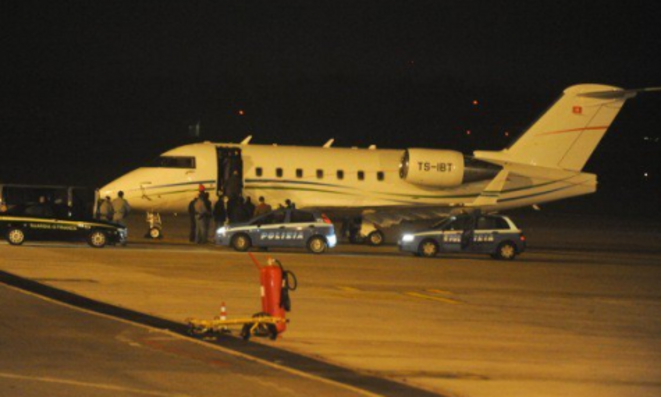 Bombardier © DR
A private jet used by French foreign affairs minister Michèle Alliot-Marie while holidaying in strife-torn Tunisia for the New Year belonged to a company run by the reviled brother-in-law of deposed Tunisian President Zine al-Abidine Ben Ali, Mediapart can reveal (along with the aircraft's intriguing flight log).