Related keywords
Far-right candidate says it was 'people in power at time not France' who were responsible for round-up of more than 13,000 Jews in 1942.
Figures continue a trend that has seen tens of thousands quit the country after a series of attacks targeting France's Jewish community.
The body parts were from Jews gassed for wartime experiments in the Strasbourg school by notorious Nazi anatomy researcher August Hirt.
President urged vigilance against resurgent anti-Semitism as he visited Natzweiler-Struthof, the only Nazi concentration camp on French soil.
'I deeply disagree with him' says far-right leader Marine Le Pen after her father Jean-Marie repeats view that gas chambers are 'detail' of history.
Growing number of French Muslims are heading to United Arab Emirates and elsewhere in Middle East to escape 'discrimination and stigmatisation'.
Veillée en hommage à Yoav Hattab, Tunis, samedi 17 janvier. © Reuters
One of the victims of the kosher supermarket shootings during the Paris attacks in January was Yoav Hattab, a 21-year-old Jew from Tunisia. His family are part of a Jewish community whose roots in the North African country go back many centuries but which has seen its numbers fall dramatically over the last 50 years. The dead man's elder brother, Avishay Hattab, has spoken at length to Mediapart's Pierre Puchot about how the family learnt of Yoav's death, at their dismay at the lack of official Tunisian government recognition of his murder, and of the difficulties in belonging to one of the last Jewish communities in the Arab world. Meanwhile an association that supports local minorities talks about the need to combat the "hatred" aimed at Jews in Tunisia. But Avishay Hattab says he is "proud" of being Tunisian and insists he has no intention of leaving a country his family has lived in for countless generations.
Snub came after comments by the head of the French Jewish organisation CRIF that 'all violence today is committed by young Muslims'.
The head of the Jewish Consistoire in Limoges says his 'warm and lovely community' is better choice than Israel for Paris Jews fleeing anti-Semitism.
Jews 'have their place in France' said François Hollande, while PM Manuel Valls told French Jews 'France does not want you to leave'.
In the wake of the terrorist acts earlier this month that left 17 people dead, including four Jews at a kosher supermarket in Paris, and after the extraordinary public marches that followed them, Mediapart met with five key Jewish figures in France. They are all past or present heads of the influential Jewish students organisation the Union des étudiants juifs de France and spoke frankly about their views on the rise in anti-Semitism in France, their dismay at the "indifference" of many French people to previous attacks on Jews in the country, and their pride at the mass demonstrations of January 11th. Carine Fouteau reports.
On the 70th anniversary of the liberation of Auschwitz, the French president also announced tough new measures to combat anti-Semitism.
The terrorist attacks in Paris in early January demand an awakening of French society, writes Mediapart editor-in-chief Edwy Plenel. Not one driven by the politics of fear that put the country at war, but one of democratic and social aspirations that demand equality for every member of the population and which, he argues here, is the only solution for eradicating the necrosis of hope that fuels the 'identity' conflict blighting France today.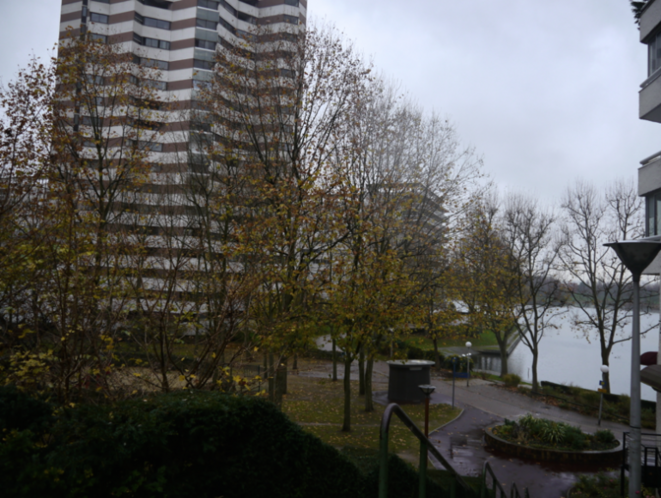 © LD
Earlier this month, the south-east Paris suburb of Créteil became a symbol of the sharp recent rise in anti-Semitic crimes committed in France when a young Jewish couple were the target of a vicious attack by three armed men who had come to rob them because, the assailants explained after their arrest, they were Jewish and therefore rich. The arrested men, who repeatedly raped the young woman victim during the robbery, are also suspected of being behind the beating-up of an elderly Jewish man at his home just weeks earlier. Lucie Delaporte reports from Créteil, where over several weeks, before and after the attack on the young couple, she interviewed members of the Jewish community who spoke candidly of their fears of anti-Semitic violence and why they believe it has become rampant in a suburb once regarded as a model of co-existence between religious and ethnic groups.