The French public prosecutor's office in the southern city of Toulouseis to decide on whether the parents of a baby boy are legally entitled to name him Jihad, a phonetic spelling from the Arabic meaning "struggle" and which has become a common term adopted by Islamic fundamentalists engaged in terrorist attacks, which have claimed more than 230 lives in France over the past two years.
Kevin Guiavarch, 24, was arrested for suspected terrorist activities following his extradition to France from Turkey where he reportedly surrendered himself claiming he was 'repentant' after joining the Islamic State group in Syria.
A French jihadist who enrolled in Syria with the al-Nusra Front, allied to al-Qaeda, speaks here about the reasons he left for the war-torn country, his life on the ground and what happened when he returned to France where he is now due to be tried on charges of helping to prepare a terrorist attack. In this, his first interview, the young Muslim convert tells Feriel Alouti: "I don't minimize what I did but was I a threat to France at any given moment? I went there to help Syrians, not to kill French people".
The four videos to be aired on TV show the anguish of families of radicalised youngsters who left the country to wage jihad in Iraq and Syria.
Gilles Le Guen, arrested in Mali by French troops, is the first to be convicted under a 2012 law allowing prosecution for waging Jihad abroad.
Officials say the move, carried out under new counter-terrorism laws, came amid fears the men wanted to join Islamic State.
Two of the men arrested in the southern town of Lunel had returned from Syria, according to French police sources.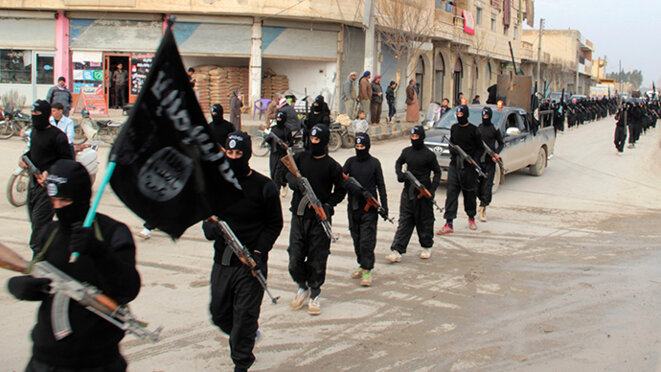 © Reuters
The shooting attacks in Paris last week claimed the lives of a total of 17 victims and ended with the deaths of the three gunmen. The outrages, perpetrated by Islamic extremists and which began with the massacre at the offices of Charlie Hebdo magazine before the separate murders of two police officers and the executions of four hostages in a Jewish supermarket, have opened a vast societal debate in France. There have been comparisons made with the 9/11 attacks in the United States, questions raised about the true significance of the national unity displayed during last Sunday's huge marches in defiance of terrorism, about the real extent of integration, and stigmatization, of the French Muslim population, and why the jihad increasingly lures some young French citizens. In this interview with Joseph Confavreux, Olivier Roy, a recognised expert in France and abroad on questions of Islam and religious fundamentalism, discusses these and related issues, and highlights the taboos that cloud an effective analysis of the events.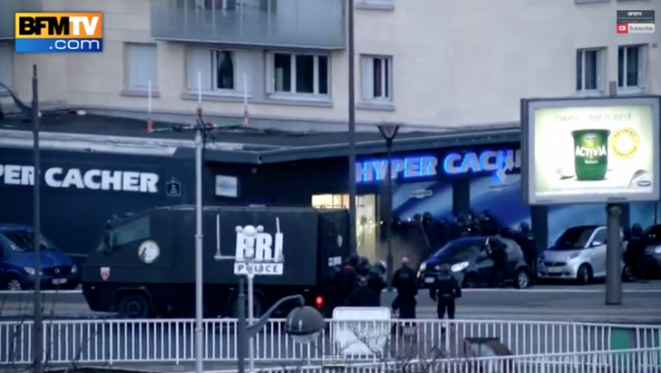 © BFMTV
Chérif Kouachi and Saïd Kouachi, the two men wanted for the shooting massacre of 12 people in an attack on satirical magazine Charlie Hebdo on Wednesday, were killed by police late Friday afternoon after an eight-hour siege of a building close to Roissy-Charles-de-Gaulle airport. Meanwhile, Amedy Coulibaly, a gunman reported to have jihadist links to the Kouachi brothers, was also killed by police after they stormed a kosher supermarket in south-east Paris where earlier on Friday he had taken 16 people hostage. Four of the hostages died, apparently murdered by Coulibaly at the start of the siege, and another four were reported to be seriously wounded. In a phone interview with French TV station BFMTV before he died, Chérif Kouachi said he represented al-Qaeda's Yemeni branch, while Coulibaly apparently told the station he represented the organisation Islamic State and was acting in "synchronisation" with the Kouachi brothers. Meanwhile, police in France are still hunting a woman described as the partner and accomplice of Coulibaly's, and who is said to be potentially "armed and dangerous". This report by Michael Streeter and Graham Tearse.
Mother says authorities should have done more to stop her 16-year-old son from making the journey to the war-torn country.
Mickaël Dos Santos, 22, of Portuguese descent converted to Islam when a teen and was first notice by anti-terrorism police in 2013.
Two French jihadists, one a 22-year-old convert from Normandy, reportedly feature in the film of the beheadings of Syrian servicemen.
Muslim convert David Drugeon, 24, was a bomb-maker said to be working with al-Qaeda veterans accused of plotting attacks on the West. 
The family group, which includes a baby and other children, are believed to have left their home in Nice in late September.