Related keywords
A confidential French justice ministry report, revealed by daily Le Monde, based on a study of court cases involving women returning to France from Syria where they had joined the ranks of the Islamic State group, has found that a majority held active roles within the organisation, and that only one third of those who joined the jihadists did so accompanying their families.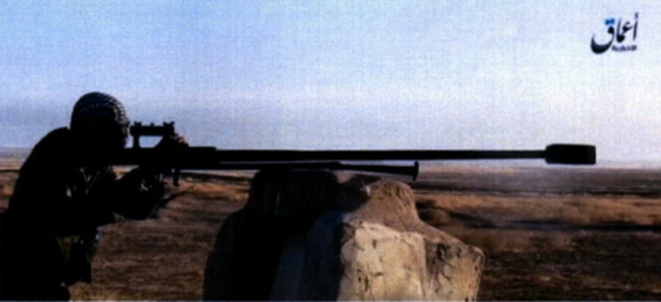 An Islamic State propaganda photo of one of its sharpshooters. © DR
In the wake of the military defeats of the Islamic State group in the Middle East, a total of about 100 French nationals, including jihadist fighters, women and children, are now detained in Iraq and in Kurd-controlled territory in Syria. Their situation represents a dilemma for the French government, which is tempted to leave them in the hands of their captors and their justice systems, but which is under pressure from lawyers acting for their families who argue that to do so is unlawful and inhumane. Michel Deléan and Matthieu Suc report on the debate, and hear the arguments, which include security concerns, for and against their return.
France is monitoring 12,000 people for signs of 'radicalisation of a terrorist nature' and has announced a new strategy to tackle the problem.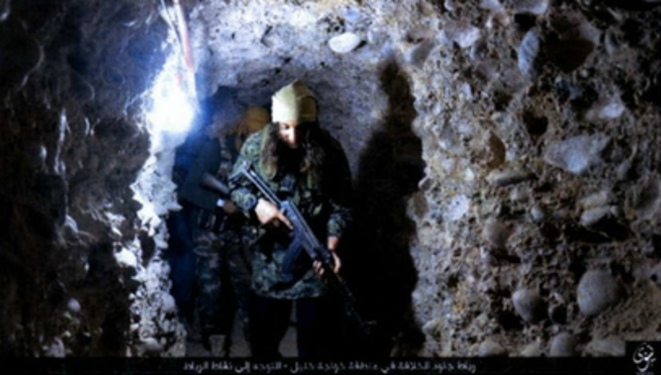 A jihadist in a tunnel underneath the former Islamic State-held city of Mosul.
The Islamic State terrorist organisation has been quietly preparing for the loss of its self-styled Caliphate for several months. France's security services now fear that its fighters might be moved to other areas of jihadist conflict or into Europe. In particular they have have raised concerns over the role of the terrorist's mysterious 'Emigration and Logistics Committee' based in Turkey, the Lebanon and Jordan, amid fears it may be used to send French and other European jihadists back to their country of origin. Matthieu Suc reports.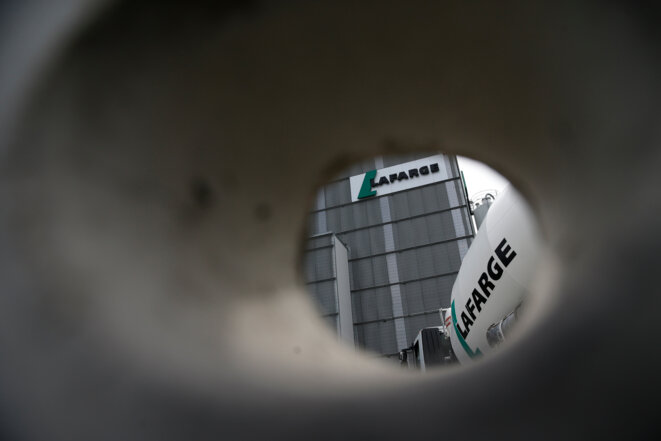 A Lafarge lorry photographed in the Paris region in April 2014. © Reuters
Two former executives at giant French cement manufacturers Lafarge and the head of its security – a former election candidate for Marine Le Pen's far-right Front National – have been formally placed under investigation for alleged "financing of terrorism". It follows an investigation by French prosecutors into links between the French group – now merged with a Swiss firm – and jihadist groups such as Islamic State. In 2013 and 2014 the cement group maintained its activities in zones in Syria which were at the time controlled by IS and other armed factions. Fabrice Arfi, Michel Deléan and Julien Antoine report.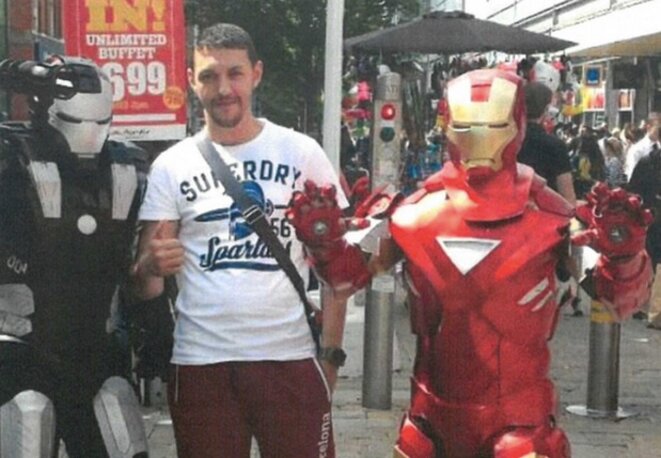 IS jihadist Mohamed Abrini posing as a tourist during a reconnaissance mission in Britain. © DR
This third Mediapart investigation into the workings of the Islamic State group's secretive "Amniyat" branch – in effect its intelligence and foreign operations unit –details the often quite sophisticated, and sometimes very amateurish, methods it employs. Here Matthieu Suc charts the development of the IS terrorist operations against European countries, its preparations for the massacres of civilians in Paris and Brussels, and the reconnaissance it carried out for attacks in the Netherlands and in Britain.

Interior minister Gérard Collomb says all the militants back from war zones in Iraq and Syria are subject to investigation by public prosecutors.
French interior minister was among mourners for Normandy priest who had his throat cut when two jihadists stormed his church during Mass.
Belgian police alerted French colleagues that Islamic State jihadists have left Syria with a set of targets to attack in Belgium and France.
Figures show little let-up in numbers joining Islamic State despite bombing of IS strongholds and crackdown by authorities within France.
The Islamic State group files of militants, obtained by German, UK and Syrian opposition media, reportedly identify thousands of jihadist recruits.
Women now make up more than a third of French citizens travelling to Iraq and Syria to join IS, up from just 10 percent in 2010.
The UNESCO World Heritage park, which attracts thousands of tourists, is being targeted by Malian jihadists say French officials.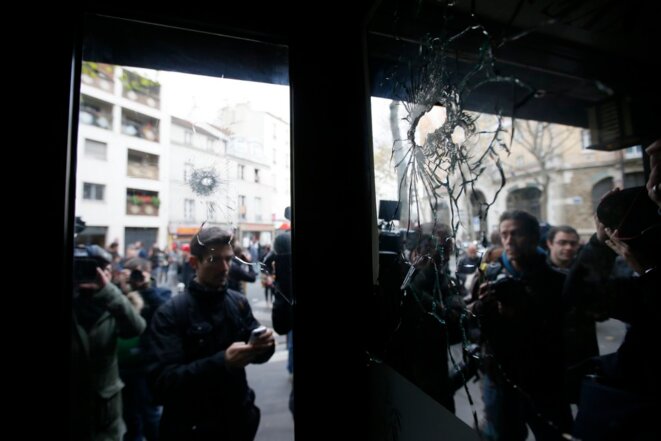 DATE IMPORTED:November 14, 2015Journalists work outside a restaurant where bullet impacts are seen the day after a series of deadly attacks in Paris, France, November 14, 2015. REUTERS/Gonzalo Fuentes © REUTERS/Gonzalo Fuentes
Islamic State has claimed responsibility for the Paris terror attacks on Friday, November 13th. But why has the terror group made France its "principal target", ahead of other states involved in the anti-IS coalition in Iraq and Syria? French journalist and author David Thomson, an expert on French jihadists, explains the background to Mediapart's Joseph Confavreux.