Related keywords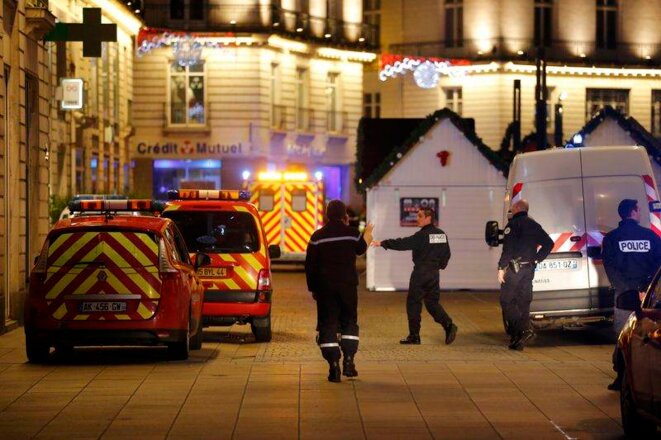 © Reuters
Three separate and shocking incidents in France over recent days raised fears that a terrorist campaign had been launched over the Christmas period. They began with an attack last Saturday by a knife-wielding man, shouting 'god is  great' in Arabic, on a police station in central France, when three officers were wounded and the assailant shot dead. On Sunday, a car was driven into pedestrians in the south-east city of Dijon by a man also reportedly chanting in Arabic, in which 13 people were injured. Then on Monday, a man drove a van into a crowded Christmas market in the western city of Nantes, injuring ten people, one of whom later died. The strange message from the government, writes political affairs correspondent Hubert Huertas in this opinion article, is that the situation is not alarming, but is alarming. For while finally dismissing a combined terrorist plot, it has also slammed the 'go' button on the machine that produces fear.
Investigators say evidence points to 'Islamist motives' for an attack on a police station that left three officers wounded and the assailant shot dead.
Prosecutors say they will not pursue case against police officer who sparked outrage when caught on video beating a black woman with baton.
A police officer has been filmed striking a woman with his baton and spraying her and another person in the face with tear gas. The interior minister has announced an inquiry, while police unions have played down the affair. They say the officer had been bitten and that events that took place before the filming of the video, which was posted on YouTube, support his actions. But Mediapart has now obtained a second video showing what had occurred earlier and which raises doubts about the police version of the incident. Louise Fessard reports.