School for judges: the École nationale de la magistrature (ENM) at Bordeaux. © Valentino BELLONI / Hans Lucas via AFP
Documents seen by Mediapart reveal that some students at the school where France's future judges and prosecutors are trained used racist language on a private online document. The comments made by the students, who are poised to graduate from the École Nationale de la Magistrature and start their careers, include "France for the French" and "Arabs Out". The college's authorities informed prosecutors in Bordeaux who have now opened a criminal investigation. David Perrotin reports.
French daily Le Figaro on Thursday published what it said was a statement by Nicolas Sarkozy given to judges before they placed him under investigation over the alleged funding of his 2007 election campaign by the Libyan regime of Muammar Gaddafi, in which the former French president says he has been 'living the hell of this calumny' which he claimed was the reason he lost his 2012 re-election bid and failed to be chosen as conservative candidate in 2017.
President François Hollande has just granted a full pardon to Jacqueline Sauvage, a woman who killed her husband after he had continually beaten her and sexually abused their daughters. Hubert Huertas says the decision to act having hesitated for so long over the pardon sums up Hollande's presidency. He also argues that the case illustrates the limits of French democracy and highlights the issue of judicial scandals.
Adel Kermiche, one of two men who attacked a church in Normandy on Tuesday morning and committed the horrific murder of an 86-year-old Catholic priest in the name of the Islamic State group, was at the time on conditional release from preventive detention. The revelation that he was wearing an electronic tag with permission to leave his home near to the church on weekday mornings has caused a storm of controversy in France, and fierce criticism of the judges who decided his release from prison in March, despite the objections of the public prosecutor's office. Mathilde Goanec hears from fellow magistrates of what they describe as a fine line in assessing the true danger individuals like Kermiche represent.
The French National Assembly has approved a last-minute government amendment to legal reforms which would mean couples divorcing by mutual consent would not need to get the approval of a judge. The aim is to reduce the large backlog of cases in France's family court system. But as Michaël Hajdenberg reports, the plan has met with opposition from groups who fear it will harm the interests of children and victims of domestic abuse.
Salah Abdeslam invoked right to silence before investigating magistrates as lawyer says his client 'can't tolerate' 24-hour surveillance in cell.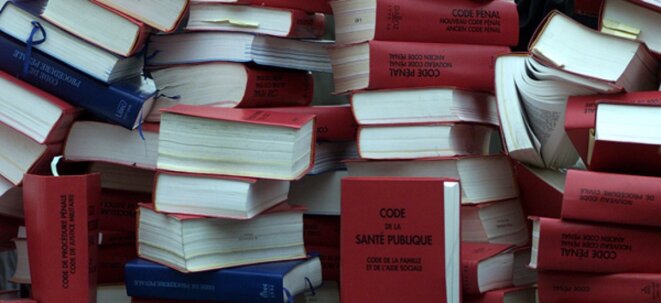 © Reuters
The French justice system is cracking apart from the effects of a dire shortage of personnel and resources, with one of the smallest budgets, in comparison to national GDP, in Europe. Magistrates complain they are crushed by their workload, unable to fulfil their tasks. The chronic logjam of cases has often tragic humain consequences, as Michaël Hajdenberg discovered when he asked six magistrates from different jurisdictions across France to give their own accounts of the problems they face.

Last Friday a French court acquitted former International Monetary Fund chief Dominique Strauss-Kahn of aggravated pimping charges, relating to his regular participation in group sex orgies with prostitutes. It followed on the acquittal in May, in an unrelated case, of former conservative minister Éric Woerth of charges that he manipulated senile L'Oréal heiress Liliane Bettencourt to obtain cash sums, and of influence peddling to obtain a job for his wife in exchange for awarding Bettencourt's wealth investment manager with the Légion d'honneur. The unsuccessful prosecutions prompted some conservatives, and their allies, to call – and not for the first time - for an end to the French system of examining magistrates, the independent judges who lead major crime investigations carried out in the field by police, and who alone have the ultimate decision on whether to press charges. But in this op-ed article, Mediapart's legal affairs correspondent Michel Deléan argues that such calls are a recurrent knee-jerk reaction on the part of those whose distaste for investigating judges is rooted in the latter's independence in face of the rich and powerful, as demonstrated over several decades of French judicial history.   
Investigating magistrates want court that deals with alleged ministerial wrongdoings to hear former president as 'assisted witness' in Karachi affair.
The pair were brought back to France having gone to Turkey in early January with the intention of joining Islamist fighters in Syria.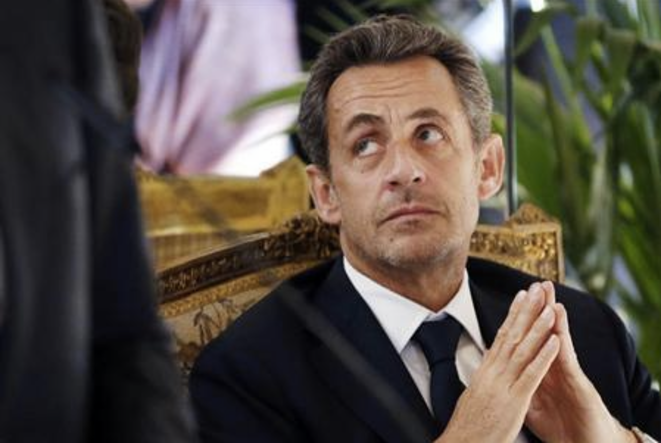 Nicolas Sarkozy and his political allies have been celebrating the decision by judges to drop proceedings against him in relation to the Bettencourt affair. But in their official judgement the two examining magistrates make clear they nonetheless regard the former president's behaviour towards the elderly and frail L'Oréal heiress Liliane Bettencourt to be 'abusive'. Mediapart here publishes extracts from a ruling whose tough language throws into context Sarkozy's claim that he has been declared 'innocent'. Michel Deléan reports.
As widely expected, the prosecutor in Bordeaux says that 'in the absence of evidence' there should be no further action taken against the former president over claims that he took advantage of the billionaire's mental frailty to obtain funds for his 2007 election campaign. But, as Michel Deléan reports, the three examining magistrates in charge of this high-profile and controversial case could still decide to send Nicolas Sarkozy to stand trial.
The controversial business figure faces corruption probe over a huge payout he received to settle a long-running legal battle with French state.
When Nicolas Sarkozy descended the central courthouse buildings in Bordeaux on the morning of November 22nd, entering an underground office to be questioned by magistrates leading investigations into the wide-ranging corruption allegations surrounding the affairs of L'Oréal heiress Liliane Bettencourt, the former French president faced a humbling moment in more ways than one. For not only did he find himself in exactly the same situation as his predecessor, Jacques Chirac, whose corruption-tainted years he had promised to break with, his interrogation over suspected illegal financing of his 2007 election campaign was carried out by members of the French judicial corps known as investigating magistrates which he had, when president, attempted to disband. Michel Deléan reports.