Keyword: judicial investigation
Related keywords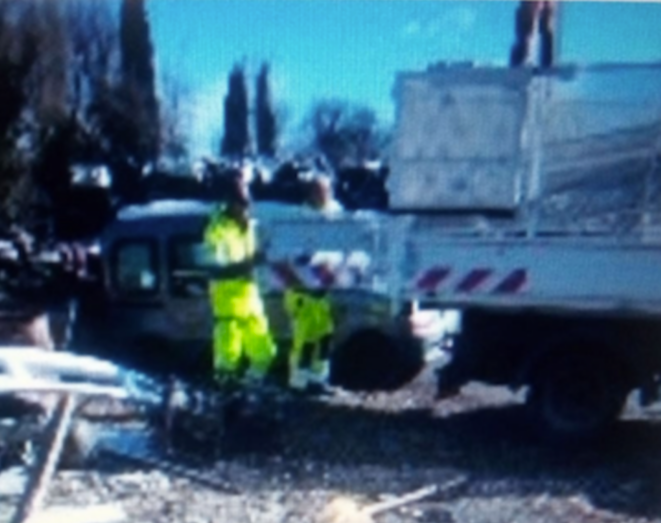 Photographs obtained by Mediapart appear to undermine claims by Jean Castex concerning a criminal investigation that was abruptly halted just three days after he was appointed as France's new prime minister. Castex, who until he was named premier on July 3rd had been mayor of the southern French town of Prades and president of a local group of municipal councils, said that the judicial probe – which is into the handling of rubbish disposal in that area - did not target him in any way. Yet the photographs show that his local authority was directly involved in the waste handling process which was at the heart of that investigation. Antton Rouget reports.
French pharma giant Sanofi Aventis has been placed under investigation for suspected manslaughter in a judicial probe into the marketing of its epilepsy treatment drug Depakine, which a public watchdog has estimated caused up to 450 babies to be stillborn or contract congenital birth defects in France between 2006 and 2014.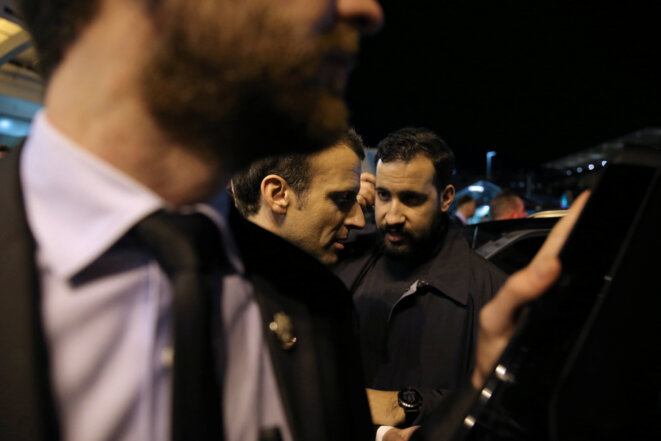 Emmanuel Macron and Alexandre Benalla. © Reuters
A year and a half after the gun safe owned by Alexandre Benalla went missing, prosecutors in Paris have finally opened a judge-led investigation into the "removal of documents or objects … with the aim of hindering the truth from coming out". With the support of the investigating judge, the probe could also now look into the disappearance of the contents of a second safe. This was the one that President Emmanuel Macron's former security aide used when he worked at the Élysée, before he was eventually sacked after being caught on video beating up a MayDay protestor in 2018. Fabrice Arfi, Antton Rouget and Marine Turchi report on the latest twist in the Benalla affair.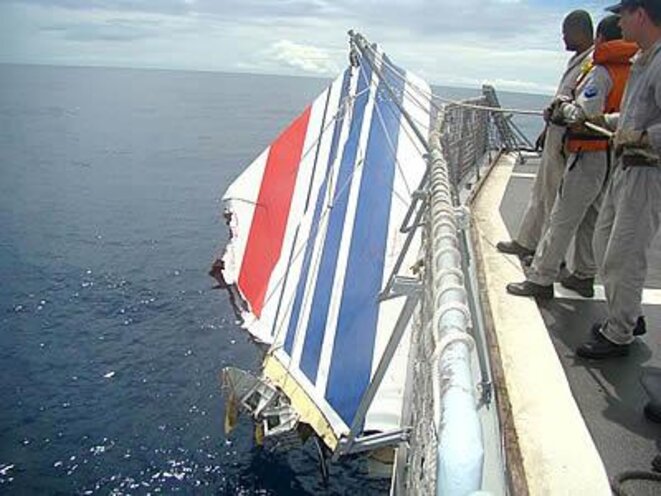 Ten years after the crash over the Atlantic Ocean of Air France flight AF447, in which all 228 passengers and crew aboard the Airbus 330 were killed, the French judicial investigation into the events has finally closed, without charges. The magistrates in charge of the probe have controversially exonerated the airline and Airbus of any responsibility for the disaster, which it instead placed firmly on the flight crew. The September 5th ruling has outraged relatives of the victims, who have accused the investigation of buckling before "the aeronautical lobby", and who have now lodged an appeal to re-open the investigation. Mediapart has obtained access to the case file which, as Yann Philippin reports, contains numerous elements which contradict the magistrates' findings.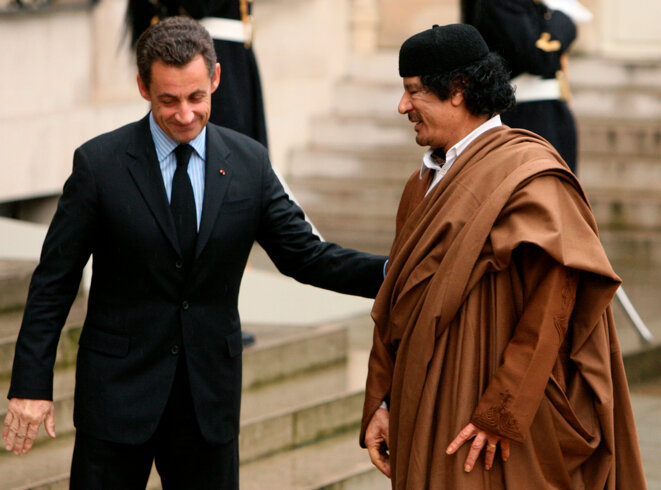 December 10th 2007: Nicolas Sarkozy welcomes Libtyan dictator Muammar Gaddafi on his first official visit to France. © Reuters
Mediapart has obtained access to extracts of the transcripts of the questioning last week of former French president Nicolas Sarkozy by officers of France's anti-corruption police agency, OCLCIFF, and also by the magistrates in charge of their investigation into the suspected financing of his 2007 presidential election campaign by the late Libyan dictator Muammar Gaddafi. They reveal how Sarkozy, who after more than 30 hours of questioning was placed under investigation on March 21st for "illicit funding of an electoral campaign", "receiving and embezzling public funds" from Libya, and "passive corruption", was unable to provide convincing answers on a number of key questions, and how also he appeared to place responsibility for some of the most compromising evidence of collusion with Gaddafi's regime on his close staff, including lifelong allies and friends Claude Guéant and Brice Hortefeux. Fabrice Arfi and Karle Laske report.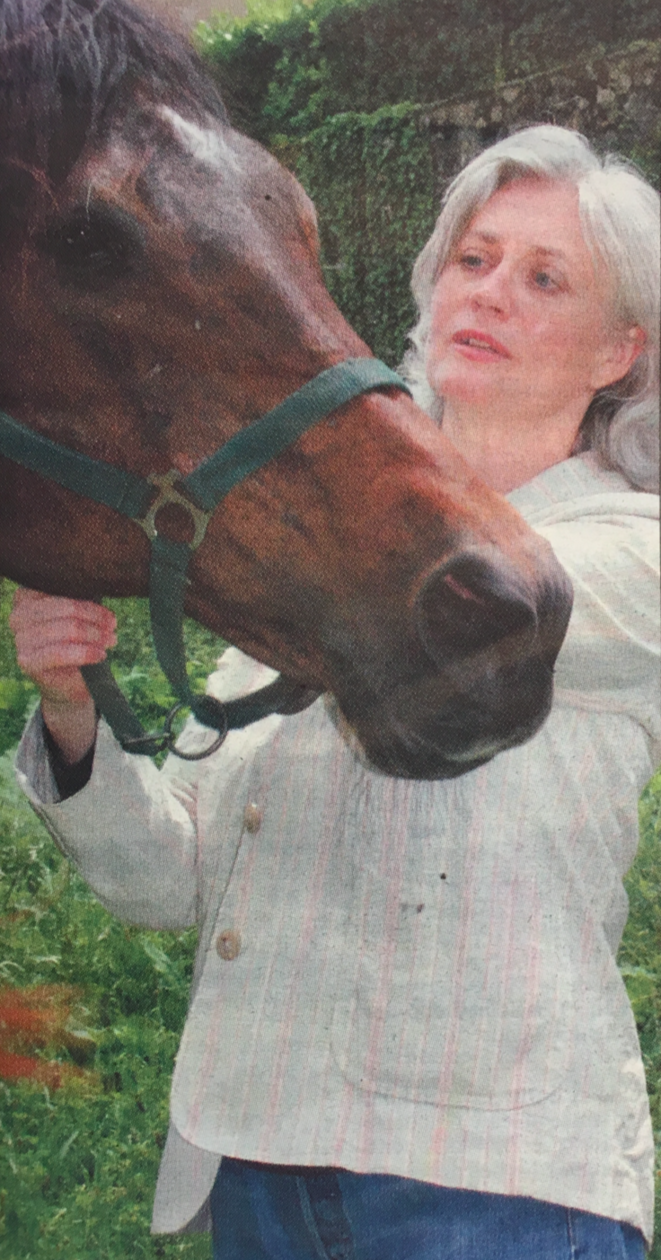 Penelope Fillon. © Les Nouvelles de Sablé
Former French prime minister François Fillon's presidential election campaign nosedived after it was alleged that over several years he fraudulently employed his British-born wife Penelope as his parliamentary assistant for which she earned almost 700,000 euros paid out of public funds. While both Fillon, who was until then the lead candidate in the election, and his wife deny the fake job accusations they are currently placed under investigation in an ongoing judicial probe. The couple insist that if there is little evidence of Penelope Fillon's presence in parliament it is because she was active in her husband's constituency. Mediapart has carried out a detailed search through local newspaper archives to find trace of her work, and the result offers little support for their claim. Mathilde Mathieu and Antton Rouget report.
Probe seeks to determine if co-pilot's mental state could have been detected by airline or others before the March 24 crash which claimed 150 lives.
The Swiss bank is suspected of encouraging tax evasion in France between 2004-2012 and was ordered to pay a 1.1bln-euro guarantee.
Amid a fast-developing dispute between the French and Swiss justice services, two Paris magistrates leading a judicial investigation into how former budget minister Jérôme Cahuzac established secret foreign bank accounts are this week due to question two Swiss bankers about their roles in helping him hide funds from the French tax authorities over two decades. François Reyl, CEO of Geneva bank Reyl & Cie and his father Dominique Reyl, founder of the company, have been summoned to appear before the magistrates on Tuesday and Wednesday, when they face being placed under investigation for 'laundering the proceeds of tax evasion'. Agathe Duparc reports on the background to what may prove to be a legal watershed for the Swiss banking industry, whose 'professional confidentiality' the justice authorities in Bern have shown themselves keen to protect.
(See update at end of article page)