Nicolas Sarkozy's announcement on Facebook.
Nicolas Sarkozy on Monday announced to little surprise that he is standing in the primary elections of his conservative Républicains party this November in the hope of becoming its candidate in next year's presidential elections. But the former president's re-election bid is marred by his implication in several judicial investigations, two of which are likely to see him sent for trial. Michel Deléan and Mathilde Mathieu detail the long list of Sarkozy's judicial woes, and the prospect of his election gamble to avoid prosecution.
Former justice minister and Sarkozy protegée says high turnout can help combat threat of 'ultra-violent, ultra-racist and populist' parties.
Since the March 2004 Madrid train bombings, more than 500 people have been arrested in Spain on suspicion of involvement in terrorist actitivity, of which just 50 have been tried and convicted. For in the aftermath of the Madrid attacks, which left 191 people dead and more than 1,800 injured, the Spanish anti-terrorist campaign has adopted a tactic of preventive arrests, many based on little or no evidence, in which the presumption of guilt presides over that of innocence, often prompted by information from foreign intelligence services and interrogations carried out in secret. "On the other hand, we haven't had any attacks for ten years," argued one high-ranking Spanish magistrate in this report by Braulio García Jaén, Matías Escudero Arce and Andrés Aguayo.   
Top Paris prosecutor says minister sought to remove him on political grounds as she highlights plan to increase neutrality of France's legal system.
Thousands of cases to be reviewed after a French appeals court annulls a 2004 government decree that should have been voted by parliament.
Justice minister backs land reform to help descendents of slaves, two days after President Hollande declared reparations for slavery impossible.
C'est une première pour un ancien président de la République. Le domicile, le cabinet d'avocats et les bureaux de Nicolas Sarkozy ont été perquisitionnés mardi, dans le cadre de l'affaire Bettencourt. Philippe Courroye est convoqué devant le CSM, et la juge Prévost-Desprez se voit reprocher une « violation du secret professionnel ».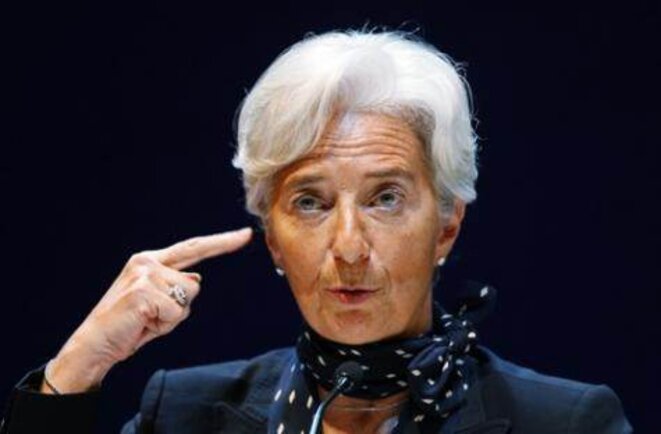 © Reuters
A French court is to investigate newly-appointed International Monetary Fund chief Christine Lagarde (photo) for suspected 'aiding and abetting falsification' and 'misappropriation of public funds' in her handling of a huge compensation payout awarded to controversial French businessman Bernard Tapie while she was finance minister. Michel Deléan reports.
Quatre Kenyans qui disent avoir été torturés par les autorités coloniales pendant le soulèvement Mau Mau dans les années 50 pourront poursuivre le gouvernement britannique devant la justice.
The case against former IMF chief Dominique Strauss-Kahn, charged in May with the assault and attempted rape of a New York hotel chambermaid, appears close to collapse after the alleged victim's credibility was all but destroyed by a prosecutors' investigation. The handling of the case, by the New York Special Victims Unit and District Attorney's office, has come in for sharp criticism from some in France, where Strauss-Kahn's perp walk, initial imprisonment and subsequent house arrest were seen to be humiliating, harsh and ultimately unjust. So just how do the French handle such cases? Carine Fouteau reports.
Le procureur Philippe Courroye a chargé la police d'examiner les factures téléphoniques de deux journalistes du Monde ayant écrit sur l'affaire Woerth-Bettencourt. Dans l'espoir de trouver leur «source» éventuelle et d'écarter la juge Isabelle Prévost-Desprez, qui enquête de manière indépendante sur l'un des volets de cette affaire et qui est en conflit ouvert avec le procureur Courroye. Le journal annonce qu'il porte plainte.