Keyword: justice minister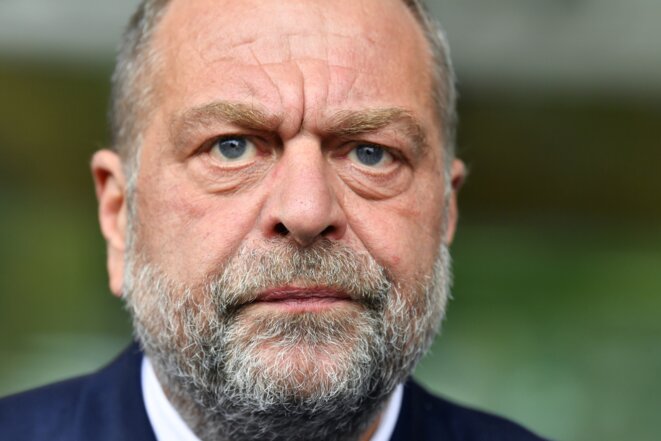 Justice minister Éric Dupond-Moretti, September 24th, 2020. © Alain JOCARD / AFP
An anti-corruption activist has lodged a formal complaint against France's new justice minister Éric Dupond-Moretti, accusing the latter of an unlawful conflict of interest. The complaint has been made to the Cour de Justice de la République, a special court which deals with allegations of unlawful actions by ministers in the course of their official duties. The move follows a call by the justice minister for three prosecutors from the country's financial crimes prosecution unit to face disciplinary action. This is despite the fact that just a few weeks ago Dupond-Moretti, then a barrister, had made a formal complaint against those very same prosecutors. Fabrice Arfi and Michel Deléan report
Justice minister François Bayrou presented a cabinet meeting on Wednesday with his bill of law to introduce greater probity in political life, just as he and his centrist party is caught up in an allegations of fraud over the misuse of European Parliament funds, and another minister battles accusations of favouritism in past business activities.  
Taubira, who pledged loyalty to President Hollande despite quitting his government, was treated to standing ovation at New York University.

Gone: left-wing justice minister Christiane Taubira.
Justice minister Christiane Taubira quit the French government on Wednesday January 27th over her opposition to controversial plans to strip dual nationals of their French citizenship if they are convicted of terrorism. To the last this iconic figure on the left of French politics showed her flamboyance, Tweeting that "sometimes resisting means going" and later declaring: "I leave the government over a major political disagreement." As Mediapart's political correspondent Lénaïg Bredoux reports, her replacement as justice minister by Jean-Jacques Urvoas, a close ally of prime minister Manuel Valls, is the final step by this government towards the liberal and security-based political line that President François Hollande has been seeking.
The high-profile minister was known to disagree with controversial plans to strip people convicted of terrorism of their French citizenship.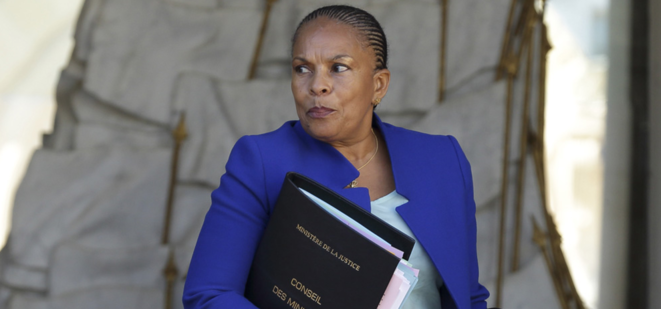 Christian Taubira.
France's justice minister Christiane Taubira this week publicly declared that her government's new anti-terrorist legislation proposals will not include stripping French nationality from dual nationals found guilty of terrorist crimes. It posed, she said, a "key problem for the fundamental principle of national rights by birthplace, to which I am profoundly attached". Within 24 hours Prime Minister Manuel Valls insisted that the proposal, pledged by President François Hollande after the November terrorist attacks in Paris, would go ahead. Adding to her humiliation, it is Taubira herself who will present the new bill of law before parliament early next year. Lénaïg Bredoux and Michel Deléan trace the transition of a once flamboyant icon of the Left into a passive objector.
Opposition say Christiane Taubira should resign for likening singing along with French national anthem to performing 'karaoke'. 
But Christiane Taubira insists at press conference that she 'did not lie' about what she knew and says she will not resign from government.
The far-right party has suspended the candidate after she posted a photomontage on Facebook of Guyanese-born minister as a clothed ape.