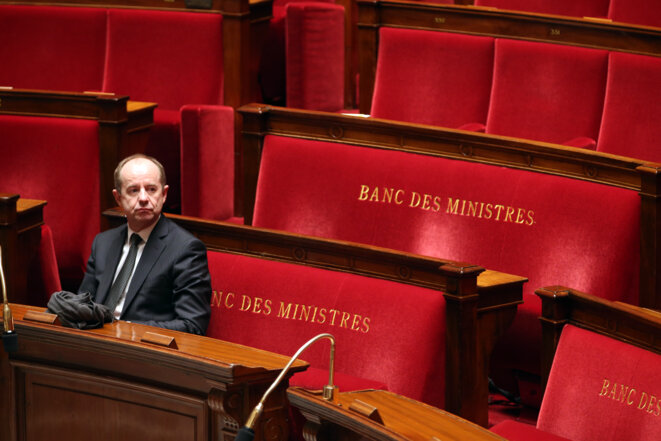 Jean-Jacques Urvoas inside France's National Assembly when he was justice minister. © Reuters
Earlier this month it was revealed that a French justice minister, Jean-Jacques Urvoas, passed on to a Member of Parliament confidential information about a police investigation targeting the MP for suspected tax fraud, money laundering and influence peddling. Mediapart investigative journalist Fabrice Arfi sets out here why the case is just the latest demonstration of the intolerable lack of independence of France's prosecution services.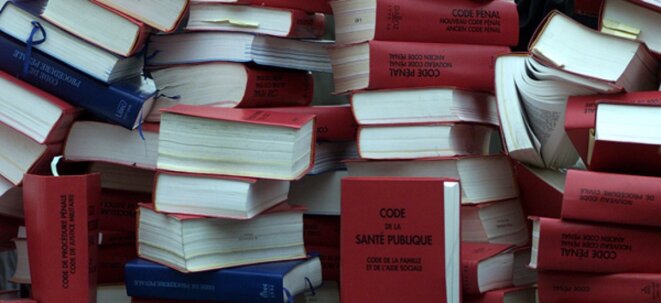 © Reuters
The French justice system is cracking apart from the effects of a dire shortage of personnel and resources, with one of the smallest budgets, in comparison to national GDP, in Europe. Magistrates complain they are crushed by their workload, unable to fulfil their tasks. The chronic logjam of cases has often tragic humain consequences, as Michaël Hajdenberg discovered when he asked six magistrates from different jurisdictions across France to give their own accounts of the problems they face.

The controversial introduction last year in France of citizen jurors to assist magistrates in trials of crimes which carry a punishment of between five and ten years is to be abandoned after an official report found the scheme, launched under former president Nicolas Sarkozy, to be ill-conceived, unmanageable and too costly,  Mediapart can reveal. Michel Deléan reports.
French justice minister Michel Mercier this week presented before government his bill for a reform of the justice system that will see juries introduced to sentencing in lower criminal courts. Mercier defends the controversial bill, due to begin its passage through the Senate in May, as a means to "better associate the French public with the workings of justice". But it has been sharply attacked by magistrates and the opposition as a populist electoral ploy, and even by members of President Sarkozy's ruling UMP party as a retrograde move that will cripple the functioning of courts. Michel Deléan presents the evidence for the prosecution.