France's Prime Minister Jean Castex has announced that evacuations of French nationals and Afghan civilians will end on Friday evening, four days before the deadline set for US forces to leave Afghanistan.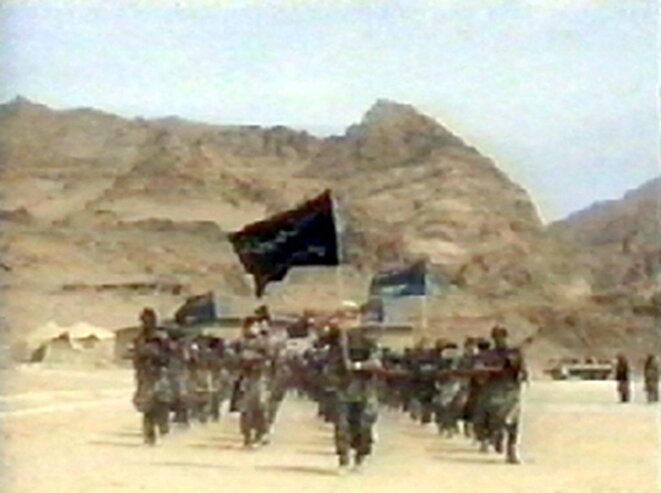 Screen grab from June 19th 2001 showing members of Al Qaeda marching at a training camp in Afghanistan. © HO/AFP
The Taliban's return to power in Kabul has raised fears about the potential knock-on effect that their victory will have in other parts of the world. French intelligence services believe that here the main danger is likely to come from the morale boost it will give to terrorists or potential terrorists already based in France. Matthieu Suc has spoken to members of the intelligence community to assess the potential threats following recent events in Afghanistan.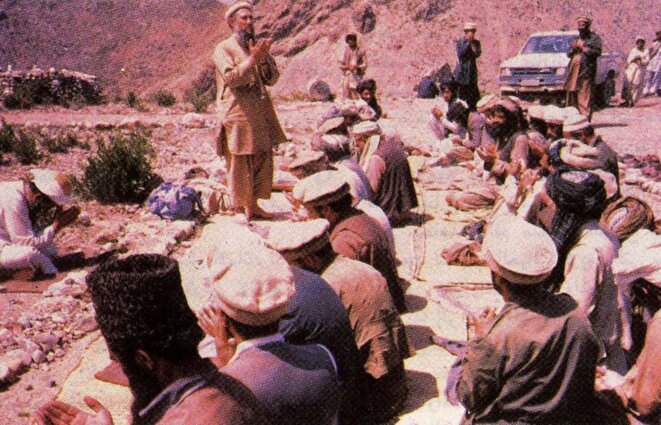 Leaders of the Afghan resistance at Peshawar. © Photo DR / Twitter Thomas Hegghammer
With the Taliban in control after the dramatic fall of Kabul, signalling the defeat of the United States after a 20-year war, the eyes of the world are now on Afghanistan. Mediapart looks back at the recent history of the country and in particular how its arid Hindu Kush mountain range became the birthplace of global jihad. As Jean-Pierre Perrin reports in the first of a series of articles, it all began with the arrival of the Palestinian preacher Abdallah Azzam in Peshawar, Pakistan, at the start of the 1980s.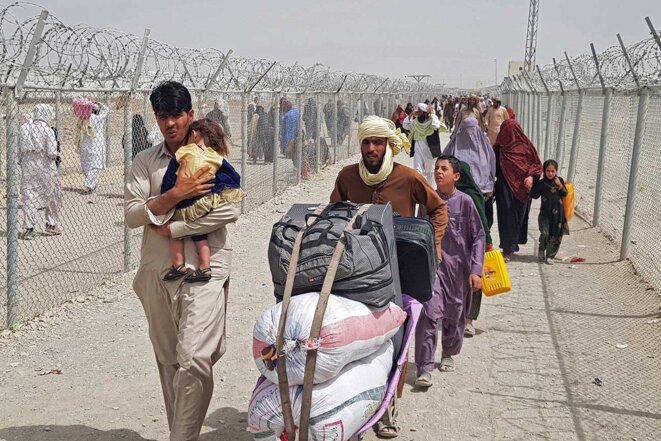 Families at the Pakistan border fleeing the Taliban advance, August 16th 2021. © Photo AFP
Most European Union countries waited until the last minute before suspending expulsions of Afghans who had sought asylum on their soil. Now that the Taliban have seized power in Kabul, the 27 EU foreign ministers are meeting this Tuesday to decide the next steps to take. A dignified welcome for Afghan exiles who have already arrived on their territory would be a first sign of solidarity, says Mediapart's Carine Fouteau.
French president described the situation in Kabul as an "important challenge for our own security" and a "fight against a common enemy of terrorism".
Defence minister Florence Parly said they were planning to carry out the first airlift by the end of Monday, saying there were several dozen French citizens to be evacuated.
Around 150 French soldiers who helped run military airport hand over responsibility to Turkish unit working under the new NATO mission.
Explosion, which killed one man, occurred during performance of Heartbeat: Silence After the Explosion - a condemnation of suicide attacks.