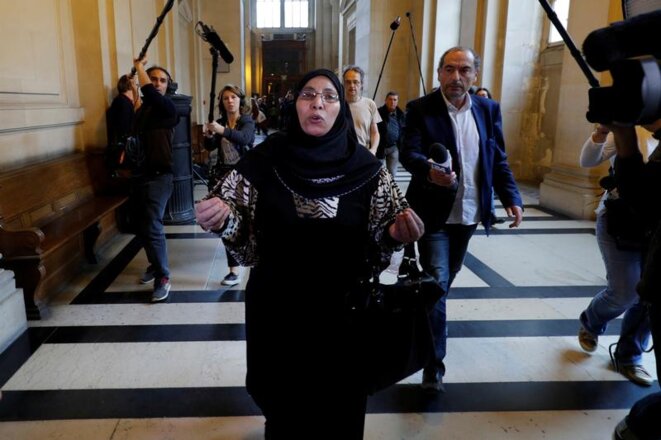 Zoulikha Aziri, the mother of Mohamed and Kader Merah, on the first day of the trial into the 2012 murders at Toulouse and Montauban. © REUTERS/Philippe Wojazer
On Thursday November 2nd, 2017, Abdelkader 'Kader' Merah was cleared of being an accomplice to his brother Mohamed's 2012 murder of three soldiers and four Jewish civilians, including three children, in south-west France, but found guilty of being part of a terrorist conspiracy. Mediapart examines what the trial in Paris revealed about the family from which both men came. As Matthieu Suc reports, it was a family characterised by casual, routine violence and hatred, against a backdrop of anti-Semitism and radical Islam.
Court to rule whether whether older brother of jihadist who shot dead seven people, including three children, in 2012 was complicit in killings.