Related keywords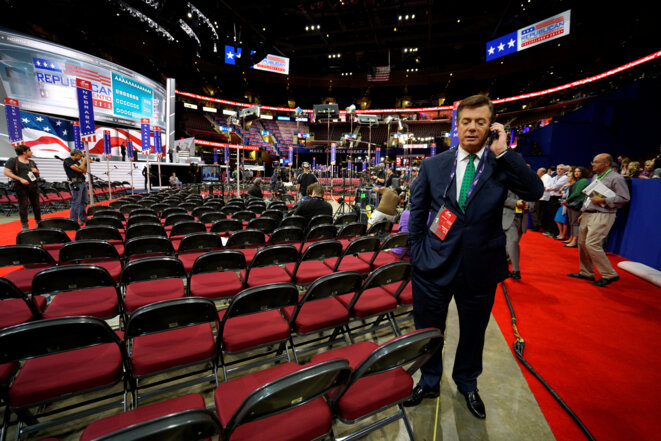 Paul Manafort, campaign manager for Donald Trump, at the Republican convention in Cleveland. © Reuters
Donald Trump's election campaign manager Paul Manafort is suspected by a French judicial investigation of having signed a fake contract with Paris-based arms dealer Ziad Takieddine to help the latter hide the real origin of cash seized by customs officers which he had smuggled into France from Switzerland. The incident occurred at the height of what has become known as the "Karachi Affair", involving suspected illegal funding of former French prime minister Édouard Balladur's 1995 presidential election campaign. Manafort is also suspected by the investigation of having invoiced the Balladur camp for unnecessary opinion polls during the campaign. Karl Laske and Fabrice Arfi report.  
Evidence sought by Paris-based judges leading a highly sensitive judicial investigation into the murders of 11 French naval engineers in Pakistan in 2002, which has exposed a major political corruption scandal in France, has for years been held back by France's laws protecting defence and security secrecy. The persistent refusal to hand over intelligence documents and the silence of several key witnesses has heightened speculation of an orchestrated cover up to protect political and diplomatic interests. But, Mediapart has learnt, judges Marc Trévedic and Laurence Le Vert have now found a legal loophole with which to overcome the blanket protection of a law too often used to blunt investigations. The breakthrough may at last reveal the truth hidden behind 'The Karachi Affair', a dark and complex case that has rocked France's political establishment. Fabrice Arfi reports.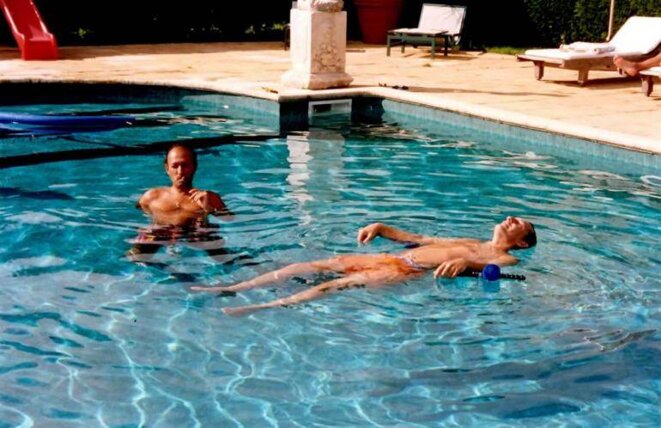 Thierry Gaubert et Nicolas Bazire © DR
At the end of an investigation that has lasted more than three years, six people, including a former minister and the current managing director of luxury goods firm LVMH, have been sent for trial for their alleged roles in a gigantic political funding scam that centred on secret cash kickbacks from French weapons sales abroad.  The case, one the biggest political corruption scandals to have emerged in France in recent decades, yet threatens to engulf the political masters of those accused - former French prime minister Édouard Balladur, his defence minister François Léotard, and Balladur's budget minister, later French president, Nicolas Sarkozy. Fabrice Arfi reports.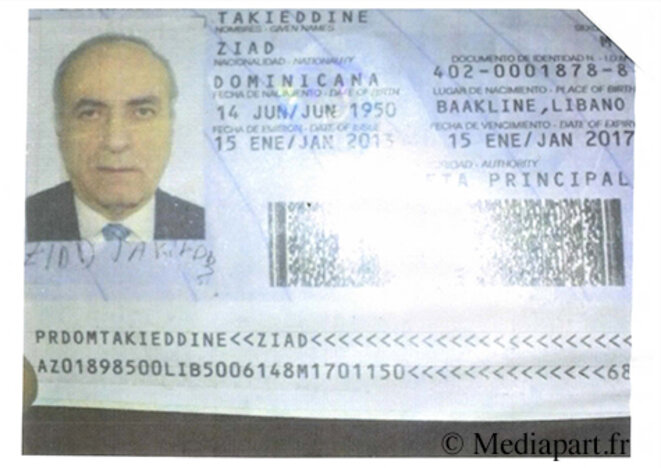 Ziad Takieddine, who was a key intermediary between Sarkozy's entourage and the regime of Colonel Gaddafi and an important figure in the alleged illegal funding of the 1995 presidential campaign of Sarkozy's political mentor and former prime minister Edouard Balladour, has been detained by police who suspect he was preparing to quit the country. The Franco-Lebanese businessman, who is under formal judicial investigation and forbidden to leave France, is said to have paid 200,000 euros to secure a Dominican Republic diplomatic passport (see above). Fabrice Arfi, Karl Laske, Michel Deléan and Albert Michel report.
Investigation to see if the ex-president violated a confidentiality law when the Elysee published a press release on the affair in September 2011.
A senior French civil servant has told a corruption investigation that former president Nicolas Sarkozy personally authorized the payment of secret commission payments from French armament contracts which are suspected of being used to illegally finance political activity. Mediapart can reveal that Patricia Laplaud, a former budget ministry financial supervisor of armaments sales gave a statement to the investigation, led by two Paris-based judges, in which she says that Sarkozy, when budget minister in 1994, ordered the secret cash transfers despite opposition from his ministerial advisors. Part of the sums were subsequently withdrawn in cash from Swiss bank accounts by Franco-Lebanese arms dealer Ziad Takieddine, who continued to serve until 2009 as an intermediary in weapons contracts organized by Sarkozy's staff. Fabrice Arfi and Karl Laske report.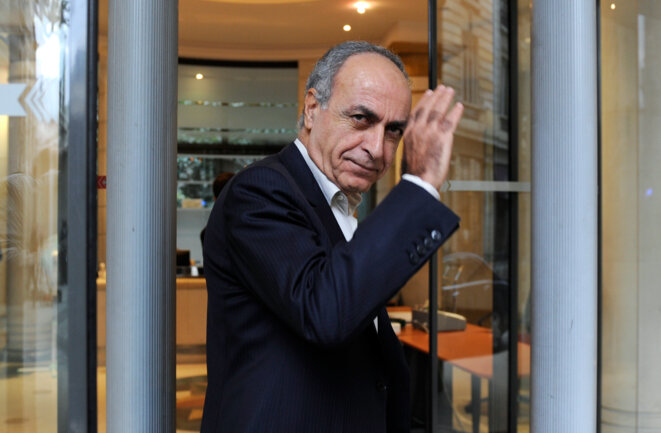 © Reuters
Barclays bank agreed a multi-million-euro loan to a Lebanese arms dealer now at the centre of a major French political corruption scandal despite its knowledge that his vast personal fortune was hidden from the tax authorities in money-laundering offshore companies, Mediapart can reveal. In a confidential document revealed here, a senior manager with the bank's private client arm, Barclays Wealth, recommended the 13.6 million-euro loan with the avowed aim of using Ziad Takieddine (pictured) to help Barclays further its activities with the now-deposed regime of Libyan dictator Muammar Gaddafi. Fabrice Arfi and Karl Laske report.
Former French President Nicolas Sarkozy is targeted by a formal legal complaint in the 'Karachi Affair' corruption case involving arms sales abroad.
A Paris judge investigating the suspected illegal financing of former French Prime Minister Edouard Balladur's presidential election campaign has uncovered new and compelling evidence that he received a significant sum of cash siphoned off from a weapons deal with Saudi Arabia, Mediapart can reveal. The discovery, a major development in what has become known as 'the Karachi Affair', centres on cash withdrawn from a Swiss bank account belonging to a member of Kuwait's ruling Al-Sabah family, Sheik Ibrahim Al-Duaij Al-Sabah. Fabrice Arfi and Karl Laske report.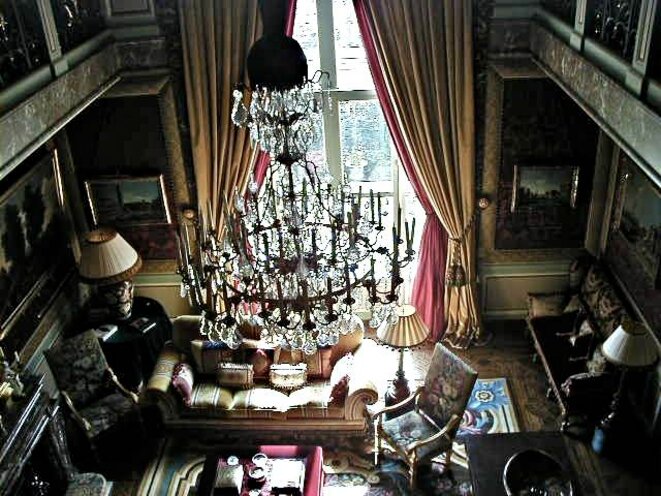 © Mediapart
Latest developments in the ongoing bitter legal battle surrounding the divorce between Paris-based arms dealer Ziad Takieddine and his British former wife Nicola Johnson offer an insight into the opulent lifestyle of the man who has become the central figure in the French political corruption scandal known as the Karachi Affair. Bailiffs acting for Johnson, and under police escort, last month searched Takieddine's Paris penthouse (pictured) and sprawling Riviera villa where they placed dozens of objects under seal, including precious artworks, among them a masterpiece by J.M.W. Turner, a vast collection of rare fine wines, prized antique furniture and decorative objects, and luxury vehicles. Fabrice Arfi and Karl Laske report.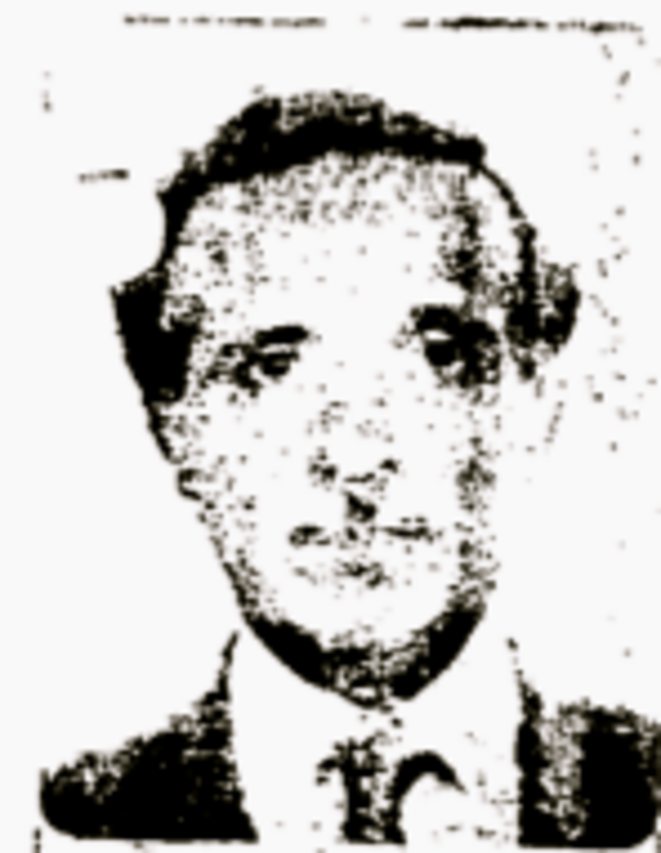 El Assir
A key suspect in a major investigation into the French illegal political funding scandal known as the 'Karachi Affair' is also wanted for suspected money laundering by police in Spain, where he had close links with former Spanish Prime Minister José Maria Aznar and King Juan Carlos, Mediapart can reveal. Companies belonging to Abdul Rahman Al Assir (pictured), a Lebanese-born businessman and arms intermediary, received millions of euros in commissions from French weapons sales that are at the heart of corruption scam allegations implicating President Sarkozy and his close entourage. Despite an international arrest warrant issued against him, El Assir is still on the run. Mediapart, meanwhile, tracked him down in Geneva. Fabrice Arfi and Karl Laske report on the phantom witness that some are hoping will remain just so.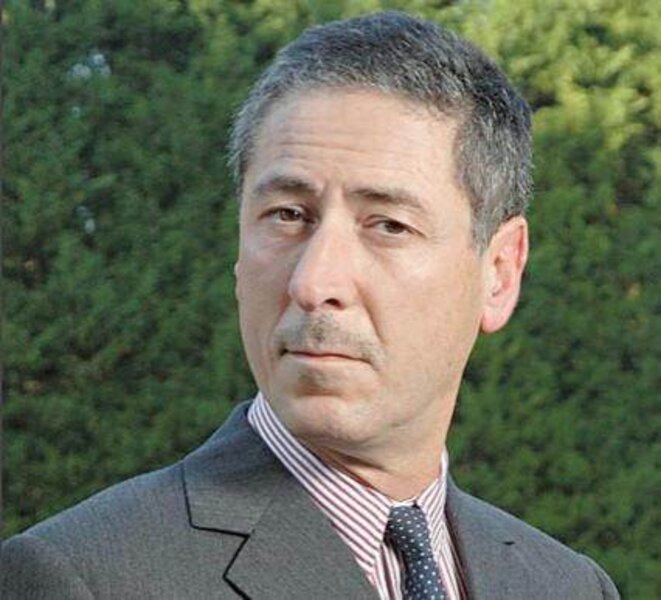 P. Kemp © dr
In a bizarre twist to ongoing French judicial investigations into the suspected high-level political corruption and funding scam known as the 'Karachi affair', a British thriller writer has now entered the complex plot following a police raid on the offices of France's state-owned naval defence group, the DCNS. Mediapart has learnt how the company hired Percy Kemp (pictured), dubbed by the media in France as "a true heir to John Le Carré or Graham Greene", to write a secret report on the murders of 11 French engineers in Karachi in 2002, and which contradicted official claims by Paris and Islamabad that al-Qaeda was responsible. Fabrice Arfi reports.
Fresh evidence has emerged implicating Nicolas Sarkozy's involvement in two controversial 1994 arms deals that lie at the centre of an investigation into suspected illegal political party financing via French weapons sales abroad. Mediapart has obtained access to an official document referring to Sarkozy's approval, when he was budget minister, of financial arrangements surrounding the sale to Saudi Arabia of three French frigates, a deal in which two French-imposed intermediaries were paid the equivalent of more than 200 million euros. Meanwhile, a key witnessin the investigation has said the then-budget minister had "necessarily" given his authorisation for the creation of a Luxembourg-based company set up to handle the payment of commissions paid out in a separate, simultaneous sale of French submarines to Pakistan.Fabrice Arfi and Karl Laske report.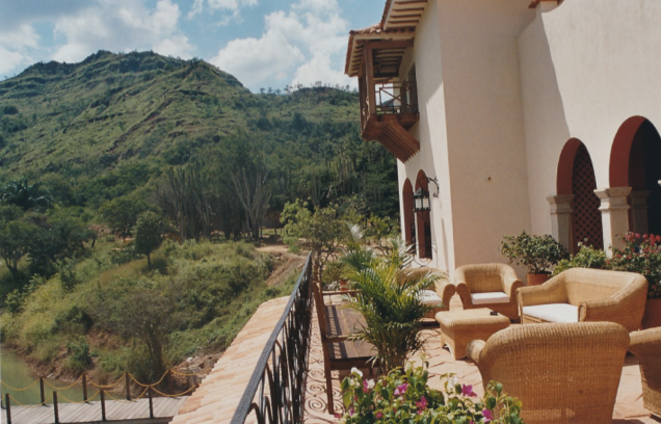 Le balcon de la maison Gaubert. © dr
Thierry Gaubert, a longstanding friend and aide of French President Nicolas Sarkozy, was in September placed under formal investigation - one step short of being charged - for "aiding and abetting the misuse of company assets" over his role in a suspected political funding scam connected to French weapons sales abroad. In this exclusive report, Mediapart reveals how Gaubert built himself a luxurious, sprawling property (pictured) in Colombia, using funds hidden abroad, where his guest book resembles a list from Who's Who in France. Fabrice Arfi and Karl Laske report from Nilo, Colombia.