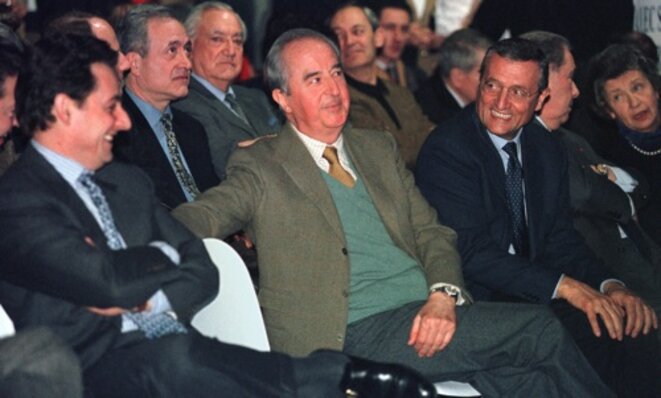 © Reuters
A former controller-general of the French armed forces told a parliamentary mission he was informed that former French Prime Minister Edouard Balladur financed his presidential election campaign with illegal kick-backs on the sale of submarines to Pakistan, Mediapart can reveal. The disclosure of Jean-Louis Porchier's testimony raises further questions about the role played by Balladur's then-budget minister and campaign spokesman, Nicolas Sarkozy (left on photo).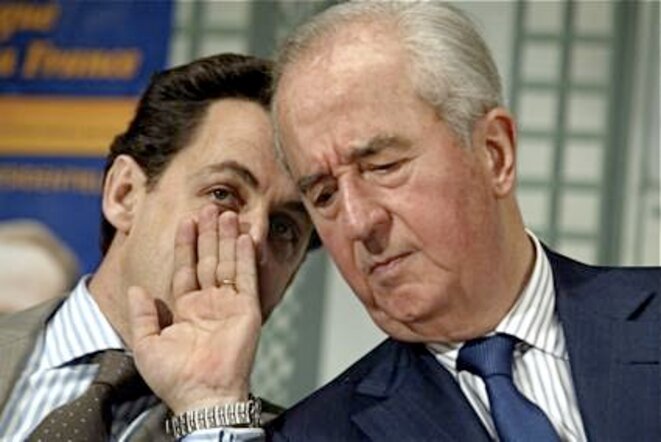 Nicolas Sarkozy (l) and Edouard Balladur. © Reuters
It began with an article published by Mediapart. Now it has become known in France as l'affaire Karachi and dubbed 'Karachigate' by the international press. It is potentially one of the biggest French political scandals of the past two decades, engulfing President Nicolas Sarkozy along with a former president and two ex-prime ministers. Here we present a simple Q & A guide to help understand a complex and fast-moving story involving multi-billion-euro arms deals, political funding, shell companies, shadowy intermediaries - and the murders of 11 French naval engineers.
The families of 11 French engineers killed in a bomb blast in Pakistan in 2002 want French President Nicolas Sarkozy to be formerly questioned by an investigating magistrate about what he knows of a corruption deal linked to the attack.
The deal is suspected to have involved illegal political party funding in France, paid through secret kick-backs from the sale of submarines to Pakistan, a scam largely confirmed in November in the testimony, before a judge, of a former French defence minister.
Mediapart, which has led the revelations over what is now known as 'the Karachi affair', has produced a video report clearly explaining the backround to the scandal now engulfing the French president. Click here to watch the video and to read a selection of Mediapart reports on the story.