Related keywords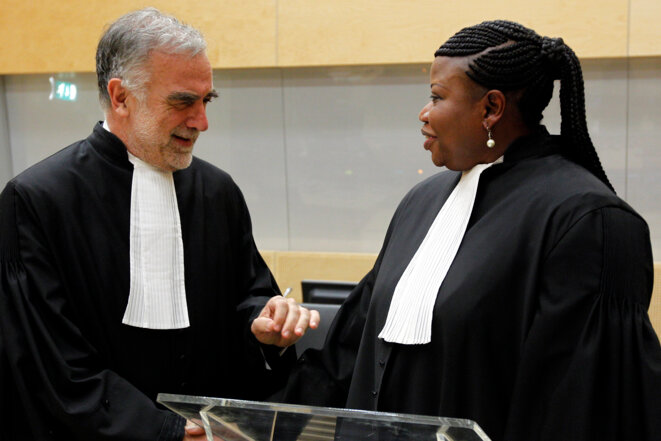 Luis Moreno Ocampo and his successor Fatou Bensouda at the International Criminal Court in The Hague, June 2012. © Reuters
In 2010, the International Criminal Court began proceedings against six Kenyan officials, including the country's current president, Uhuru Kenyatta, of crimes against humanity over their responsibility in the deaths of more than 1,100 people, the displacement of an estimated 350,000 others, and rapes and persecutions which followed contested presidential election results in late 2007. But, as revealed by confidential documents obtained by Mediapart and analysed together with its media partners in the European Investigative Collaborations consortium, the ICC cases fell apart due in large part to the weakness of the investigation led by chief prosecutor Luis Moreno Ocampo who, after bringing charges against Kenyatta, subsequently campaigned behind the scenes for the Kenyan leader to escape prosecution. Stéphanie Maupas reports.

Six questioned after object described as looking like 'a stopwatch mounted on a cardboard box' found in toilet on airliner diverted to Kenya.
Pilots of Boeing 777 flying from Mauritius to Paris requested to land in Mombasa after suspect package was discovered in the toilet.
The two French citizens killed in attack on Nairobi shopping mall were a mother and daughter who were 'executed' in the parking lot.
President Francois Hollande condemns 'cowardly attack' in Kenya that has claimed lives of two French citizens among at least 59 people killed.
Marie Dedieu, kidnapped earlier this month in Kenya, has died, probably after she was denied her medication, France's foreign ministry has announced.
A disabled French woman has been kidnapped by an armed gang on Kenya's northern resort island of Manda and taken to Somalia.