Michel Platini © Reuters
Sepp Blatter, the head of football's ruling body FIFA, and former French star Michel Platini are now in the sights of the Swiss judicial authorities. Blatter is being investigated for "criminal mismanagement", while questions have been raised over an allegedly "underhand" payment the Frenchman received from the FIFA boss. Football writer Antoine Grynbaum describes how the once-close relationship between the two men turned sour and what it means for Platini's own bid for football's top job.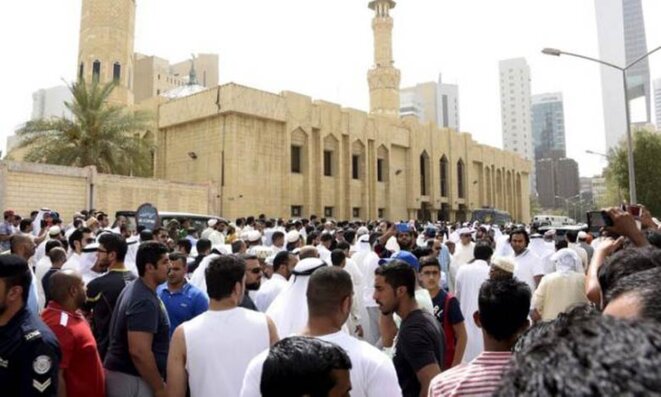 la mosquée Imam al Sadek dans le quartier de Sawaber dans la partie orientale de Koweït City. 'attentat à la bombe commis vendredi contre une mosquée chiite et qui a fait 27 morts dans la capitale de l'émirat © Reuters.
Four terror attacks on Friday that left scores dead across four countries on three different continents raised speculation that Islamic State had launched a concerted offensive from its Syrian and Iraqi stronghold to mark the first anniversary of its Caliphate. However, an expert on jihadist movements, Wassim Nasr, dismisses the idea that the outrages in France, Tunisia, Kuwait and Somalia were part of a coordinated campaign, and says the West still does not understand Islamic State's real strategy. In a wide-ranging interview with Mediapart, the specialist contends that Western states, including France, have themselves created the breeding ground for jihadist groups by backing dictatorships over democratically-elected popular movements. Pierre Puchot reports.