She sat atop the L'Oreal empire and ran a philanthropic foundation, but faced an old age clouded by dementia and legal drama.
The defendants, who face charges relating to exploitation of ageing L'Oréal heiress, include a former minister who is close to Nicolas Sarkozy.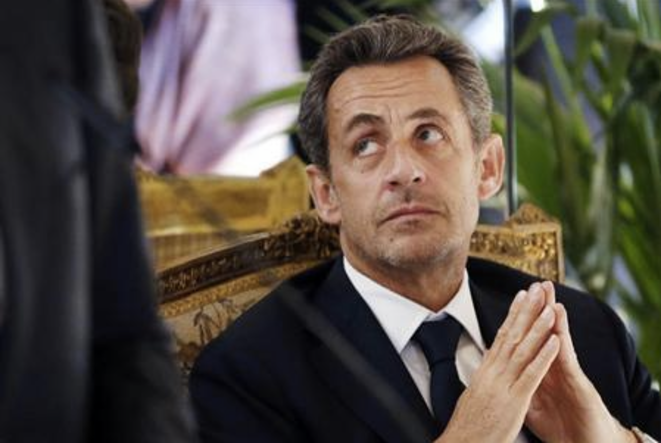 In a much-awaited decision, the Bordeaux court of appeal has ruled that former French president Nicolas Sarkozy should remain under investigation for exploiting L'Oréal heiress Liliane Bettencourt's dementia to obtain funds for his 2007 election campaign. The court threw out Sarkozy's appeal along with several others lodged by fellow suspects cited in the case, and which included a demand that the investigating magistrates should be removed from the case for reason of their alleged impartiality. The ruling announced on Tuesday means Sarkozy could now face trial on the charge of 'abuse of weakness', about which a decision is expected within weeks. Michel Deléan reports. 
The publication by Mediapart of carefully selected contents of secretly taped conversations between L'Oréal heiress Liliane Bettencourt and her close circle of financial and legal advisors led to a major political scandal and a judicial investigation in which former president Nicolas Sarkozy was placed under investigation for taking advantage of the billionaire's frail mental health. Mediapart published only what it considered to be in the public interest, exposing evidence of political corruption, money laundering and interference by the executive powers in the proper workings of the judicial system. But now magistrates have sent for trial journalists from Mediapart and French weekly magazine Le Point on charges of breaching personal privacy laws by revealing the recordings, which were made by Bettencourt's butler. Michel Deléan reports.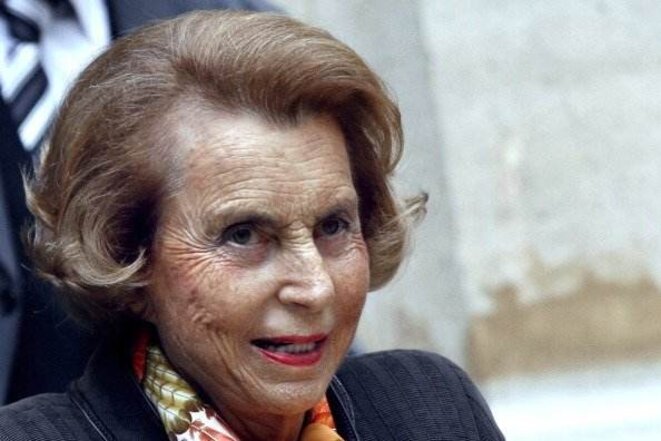 Liliane Bettencourt
The Bettencourt affair has reached an unprecedented scope among the many scandals that have rocked France in recent decades. As a judicial ruling ordering the censorship of Mediapart's reporting of the scandal kicks in this Monday evening, Michel Deléan dresses a summary of the  judicial investigations into the affair which, over the past three years, have exposed a bed of political corruption and influence peddling, a record back payment in taxes on assets secretly stashed abroad, not to mention the outrageous antics of a high-society cabal and the sordid exploitation of one of Europe's wealthiest individuals.
Bernard Bernard Squarcini, ex-head of the DCRI, is to face trial for seizing phone records of a journalist investigating Bettencourt affair.
The long-running judicial investigations into suspected criminal activity surrounding the affairs of L'Oréal heiress Liliane Bettencourt, centred on money-laundering, illegal political funding, fraud, tax evasion, influence peddling and profiteering from the billionaire's frail mental condition, finally came to a close on March 28th, exactly one week after former president Nicolas Sarkozy was placed under investigation in the case on the basis of "serious or concordant" evidence that he "abused" Bettencourt's diminished mental faculties. Michel Deléan reports on the winding up of an investigation that will in all probability lead to one of the most spectacular corruption trials in recent French history, set against a backdrop of high-society drama and deep political intrigue.
Jean-Louis Gentil is targeted by death threats over his investigation into suspected illegal financing of Nicolas Sarkozy's 2007 election campaign.
Former French president uses his Facebook page to swipe at magistrate who placed him under formal investigation in corruption scam probe.
Former president Nicolas Sarkozy has been dramatically placed under formal investigation for allegedly abusing the mental frailty of billionaire L'Oréal heiress Liliane Bettencourt. It followed a second round of questioning by judges in Bordeaux investigating the Bettencourt affair, which involves claims of political corruption and abuse of power. The news has caused fury on the Right, however, who insist that it is a politically-motivated decision coming just days after the resignation of budget minister Jérôme Cahuzac, who is also facing an investigation.
If found guilty former French president could face jail and fine for 'taking advantage' of Liliane Bettencourt, France's richest woman.
This article has been censored
A ruling by the Versailles court of appeal on July 4th 2013 has ordered that Mediapart must remove from its website all articles which contain extracts from the so-called 'butler tapes' at the heart of the Bettencourt affair. The penalty for not doing so is 10,000 euros per article per day (effective from July 21st). Mediapart has appealed against the ruling.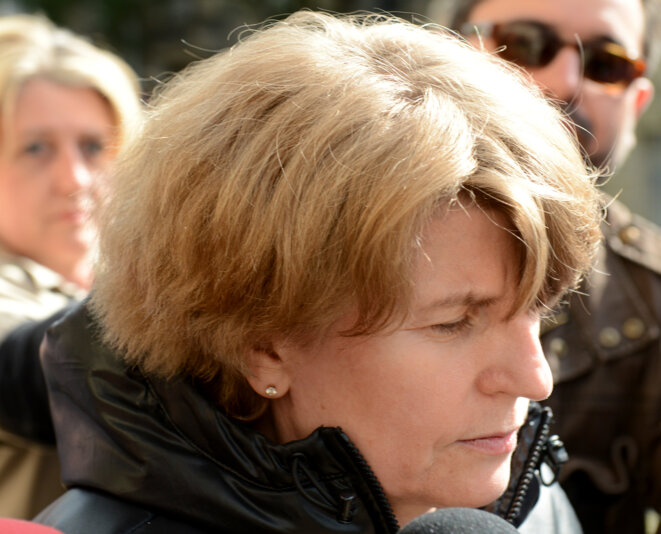 Claire Thibout © Reuters
A judicial investigation into the suspected illegal financing of former French President Nicolas Sarkozy's 2007 election bid has finally vindicated the testimony of Claire Thibout (pictured), an accountant for L'Oréal heiress Liliane Bettencourt who first revealed in a 2010 interview with Mediapart  how vast cash withdrawals from the billionaire's bank accounts were made shortly before meetings between Bettencourt's wealth manager and Sarkozy's campaign treasurer. Karl Laske reports on the latest developments in the investigation, in which Sarkozy is expected to be questioned in the coming weeks.
The judge carrying out the high-profile investigation into the Bettencourt affair involving France's wealthiest woman, allegations of financial abuse and claims of political corruption at the highest levels, has ordered three allies of former President Nicolas Sarkozy to be questioned as witnesses. Judge Jean-Michel Gentil, who is said to be close to completing his mammoth task, is examining whether L'Oréal heiress Liliane Bettencourt's mental frailty was taken advantage of by those around her. But the publicity-shy judge is also investigating claims that the billionaire's money was illegally used to fund Sarkozy's 2007 election campaign. There are also allegations that the Elysée Palace tried to stop a proper investigation into the affair and that France's domestic spy chief himself became involved. As Michel Deléan reports, the judge is leaving no stone unturned in his inquiries.