Keyword: La quadrature du Net
Related keywords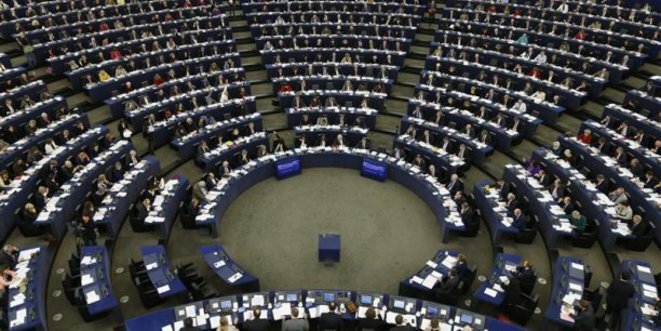 The European Parliament. © Reuters
The influential Civil Liberties committee of MPs at the European Parliament has just agreed on a draft counter-terrorism directive for the European Union. Mediapart can reveal that the content of the text has been considerably influenced by Paris, which has been keen to include measures already adopted in France in recent years. These include a new crime of glorifying or praising terrorism, blocking access to websites and boosting the number of surveillance tools. Jérôme Hourdeaux reports.
Internet activists-turned lawyers are using computer and coding skills to find errors or "bugs" lurking in France's growing array of surveillance and intelligence laws. Calling themselves "amateur scholars", they have so far drawn up around ten legal challenges as a result of their work. As Michel Deléan and Jérôme Hourdeaux report, these 'hacktivists' are in the vanguard of numerous judicial challenges to this controversial snooping legislation.
The French Parliament this week formally adopted a new anti-terrorism law, part of which aims to stop terrorists using the internet to attract recruits and plot attacks. It will allow the authorities to block websites that "condone terrorism" and will create a new offence of "individual terrorist enterprise". One key objective is to stop the "preparation" of attacks via the web. The government, which has rushed these measures through, says they are needed to combat the growing use of the internet and social media by terror groups and in particular to tackle the threat of so-called "lone wolf" terrorists operating in France and elsewhere. But civil liberties groups, judges and the state body that oversees the impact of digital technology have condemned the law as an attack on freedom, ineffective and unworkable. Jérôme Hourdeaux details the new measures.