Related keywords
Tha hand of a Scottish tourist who went missing last Saturday while snorkelling off France's Indian Ocean island of La Réunion has been found inside a shark and identified by his wife after she recognised his wedding ring.
A man has died after his leg was severed by a shark while he surfed off the coast of France's Indian Ocean island of La Réunion on Thursday, the second person to die from a shark attack close to the island's shores this year, and the 24th fatality since a markedly high number of attacks began there in 2011.
French citizens living overseas territories can pay between two and five times as much to send a parcel as their counterparts in metropolitan France. Now trade unions want to put an end to what they see as yet another "injustice" suffered by those who live in far-flung parts of France. Julien Sartre reports.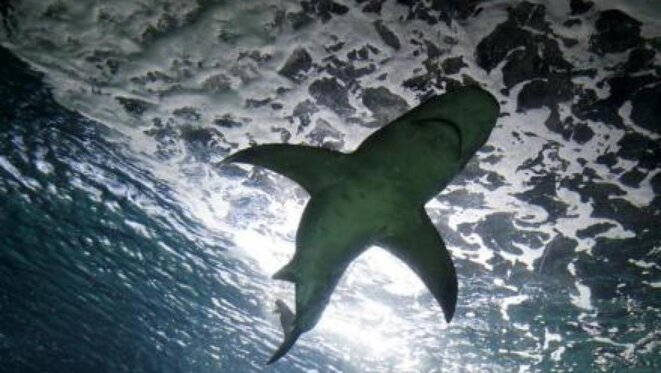 Nine people have died from shark attacks on La Réunion since 2011. © Reuters
Over the past six years a spate of shark attacks have hit the French Indian Ocean island of La Réunion, leaving nine people dead and many others badly wounded. The problem, virtually unknown before 2011, has traumatised the local population, and in an effort to reduce the danger local authorities have introduced a programme of shark culling, which has outraged conservationists. In all, more than 10 million euros have been ploughed into measures including the erection of safety netting around beaches and the employment of divers to scout for predators close to resorts. But the attacks are continuing, and despite numerous scientific studies no-one knows why. Julien Sartre reports from La Réunion, where locals are anything but united on how to deal with the problem.
For a long time French overseas territories have been spared armed jihadism and the phenomenon of young people heading off for the war zones of Syria and Iraq. But the recent trial in Paris of a young man from La Réunion in the Indian Ocean for a conspiracy to carry out a terrorist act has changed that. The conviction of Naïl Varatchia also challenges the widely-perceived idea that the Muslim community on the island is an example of tolerance. Julien Sartre reports.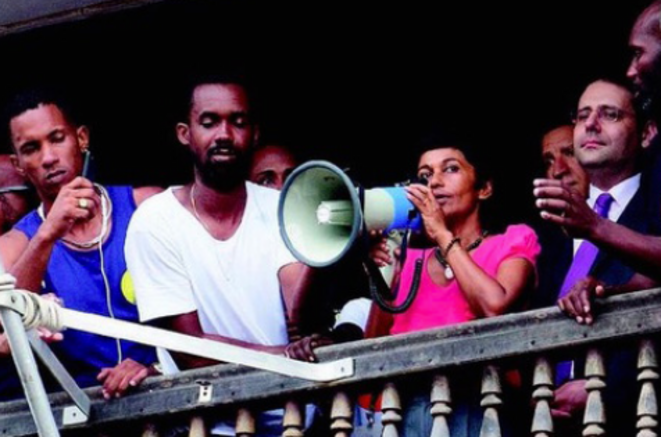 French minister Ericka Bareigts said sorry to French Guiana - but will it herald change? © Eric Bosc
For decades there has been a string of legal and economic initiatives by France aimed at improving the lot of its overseas territories. Yet as the current crisis in French Guiana shows, these measures have failed to have a noticeable impact on the 2.7 million French people who live in those regions. Julien Sartre reports on how an outdated model of development applied to these territories still shows no signs of being updated.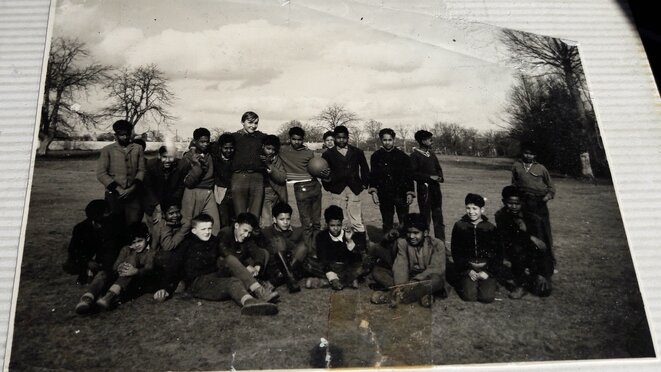 Réunionese child deportees in France during the 1970s (location and exact date unknown). © Jean-Charles Pitou - 'Génération brisée'
For several decades, it remained one of the most shameful secrets of post-war France: from 1963 to 1982, more than 2,000 children were  deported from the French-governed Indian Ocean island of La Réunion to mainland France in a government programme to repopulate deserted rural areas in the centre of the country. It was only in 2002 that the scandal first came to public attention, beginning a long campaign for justice. That finally resulted in an official commission of enquiry which this week presented its initial findings, when it formally recognised the displaced children's suffering, including maltreatment and racism. But the victims, a number of whom are now in their 50s and 60s, are still waiting for proper reparation.
Paul Vergès, the strongman founder and leader of the Réunion island's Communist Party, the doyen of the French senate and an anti-colonial firebrand who was a significant figure of the international communist movement, has died at the age of 91. Less known on mainland France than his late brother, the controversial lawyer and provocateur Jacques, Paul Vergès became regarded as an untouchable political figurehead on the French Indian Ocean island where he had successively occupied almost every political mandate during a 70-year career. Julien Sartre sketches the sometimes dark story of what historian Frédérick Genevée called "a monument of complexity" who was driven by anti-colonialism rather than social struggle.
One of the overseas titles once owned by the Hersant newspaper empire.
The Hersant newspaper group disintegrated a few years ago, following massive job losses, the closure of titles and insolvencies. However the demise of this once-powerful group which had owned close to 50% of the national and local French press, is still having an impact in French overseas territories where it also had a strong base. Julien Sartre reports on the lingering effects of the fall of a newspaper empire which had influence around the globe.

Le tronçon "viaduc" de la future route du littoral, à 100 mètres du rivage réunionnais © Région Réunion
Plans to build a new road on viaducts and massive seawalls around the coast of the French Indian Ocean island of Réunion have caused a major controversy. The 1.6-billion-euro project faces a preliminary legal investigation for possible corruption and favouritism and is under fire for its impact on the environment, while financial watchdogs also warn the scheme risks facing a significant funding shortfall. Julien Sartre reports.
The voluminous object was seen floating 70 kms from the French Indian Ocean island, where debris from vanished MH370 previously washed up.
The largely fruitless search of waters off Indian Ocean island began after a wing section apparently from lost plane was found there last month.
Boats and helicopters are also being deployed off the Indian Ocean island to expand the hunt for missing Malaysia Airlines plane.
Judges ruled that, though cockfighting is legal in some areas, it cannot be treated in same way as bullfighting which is allowed new arenas.