Dairy group Lactalis has issued a second recall of its infant formulas sold in France and more than 47 other countries after the discovery of the source of contamination of products at its north-west France plant by the Salmonella Agona strain, which is known to have infected at least 16 infants.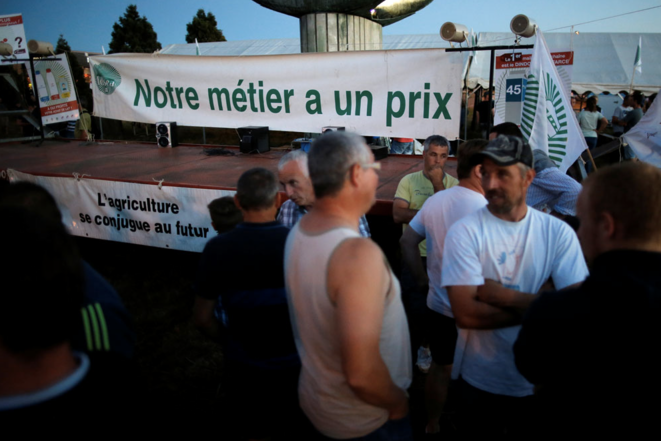 Farmers protesting outside the headquarters of dairy firm Lactalis, at Laval, central-west France, August 23rd. ©Reuters
As European farm ministers met earlier this month at a château in France's Loire Valley to reframe EU agricultural policy, a detailed study of European farm aid has revealed a major contradiction right at the heart of that policy; that the most polluting farms actually receive the most cash from subsidies. And amid French farmers' protests against falling prices and shrivelling incomes, the study also showed that in the current economic context, the usual strategy of continually boosting production is no longer an option. Jade Lindgaard reports.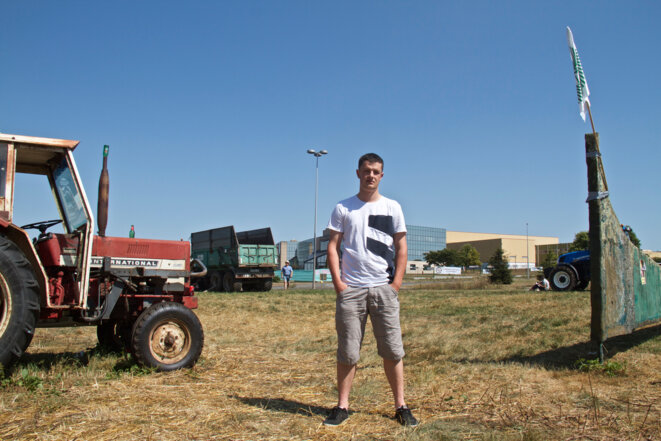 One of the protesters, Adrien, in front of the headquarters of dairy group Lactalis. © Laurent Geslin
After a bitter dispute lasting more than a week, the giant French dairy group Lactalis has finally agreed to pay its dairy farmers higher prices for their milk. However, the anger of the protests has once again highlighted the desperate plight of many dairy farmers in France. As Laurent Geslin reports, an entire way of life is in danger of disappearing as smaller-scale farmers find it increasingly hard to make a living.
Farmers mounted a picket of the company's headquarters in western France on Monday, when it said it is ready to negotiate over milk prices.