Related keywords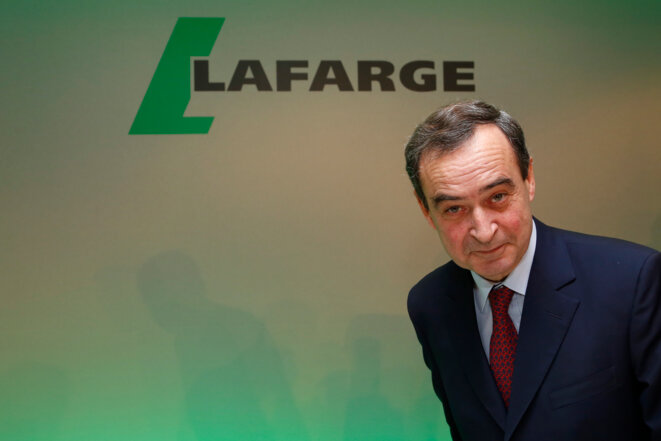 Bruno Lafont when he was CEO of Lafarge, on February 18th, 2015. © Reuters
An intercepted telephone call involving the former boss of French cement firm Lafarge, which is accused of funding terrorist group Islamic State to keep its Syrian cement plant in production, shows the extend of the "worry" that has gripped the company, which has since become a Franco-Swiss multinational. Just how far – and to whom – will the current judicial investigation extend? Fabrice Arfi reports.
In June prosecutors launched an investigation into LafargeHolcim's Syrian operations and its possible 'financing of a terrorist enterprise'.
A French judicial investigation has been opened into alleged payments made by French-Swiss cement-maker LafargeHolcim to armed groups in war-torn Syria, including the Islamic State group, in order to keep a cement-producing plant operating in the country.
French foreign minister Jean-Marc Ayrault intervened after LafargeHolcim's boss said he was prepared to supply materials forUS/Mexico wall.