Related keywords
Around 150 migrants from Latin America – Colombia, Cuba, Peru, Bolivia and the Dominican Republic – are living in a makeshift street camp in a Paris suburb having recently been evicted from a disused warehouse in which they were squatting. Some came to France for a better life for their family, others for political reasons. But as Irene Casado reports, all the migrants, who include children and pregnant women, face an uncertain future faced with the indifference of the local mayor and the lack of suitable housing.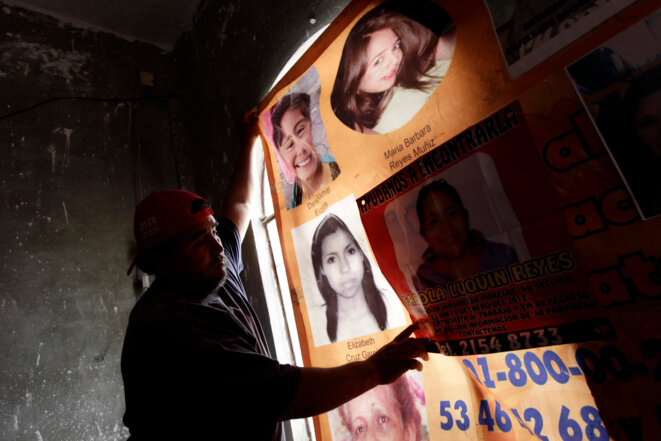 In April 2013 a man displays the photos of women who have died or disappeared in Ecatepec, Mexico. © Henry Romero (Reuters)
Figures show that in the month of January more than ten women a day were murdered in Mexico. In some areas of the country, say women's rights campaigners, women are disposed of like "a piece of garbage". Meanwhile to the dismay of local associations the new left-wing government in the country is not treating the issue as a priority. Marie Hibon reports on the appalling situation facing many women in Mexico.