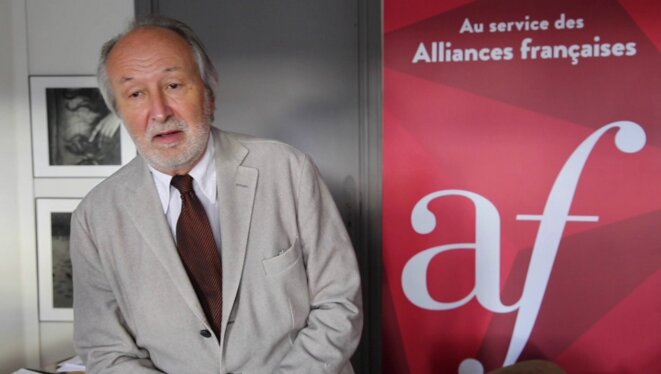 Jérôme Clément, president of the Alliance Française Foundation © DR
The Alliance Française was set up more than 130 years ago to promote French language and culture and is one of France's flagship ambassadors overseas. But today this lofty cultural organisation is embroiled in conflict with a number of senior executives around the world rising up against their boss in Paris, Jérôme Clément. They say he is authoritarian, lacks vision and that under him management is "amateurish". He says parts of the network are still stuck in the 19th century and insists he has the government's full backing for his planned changes. Fabien Cazeaux reports.
The 69-year-old former prime minister, who is to leave his job amid a cabinet reshuffle, appears likely to become head of the Constitutional Council.
Foreign minister Laurent Fabius is expected to leave government in the reportedly imminent reshuffle decided by President François Hollande.
Thomas Fabius has also been named as a key witness in connection with alleged fraud and laundering the proceeds of tax fraud.
Foreign minister Laurent Fabius says Paris is trying to convene an international peace summit to work towards a two-state solution.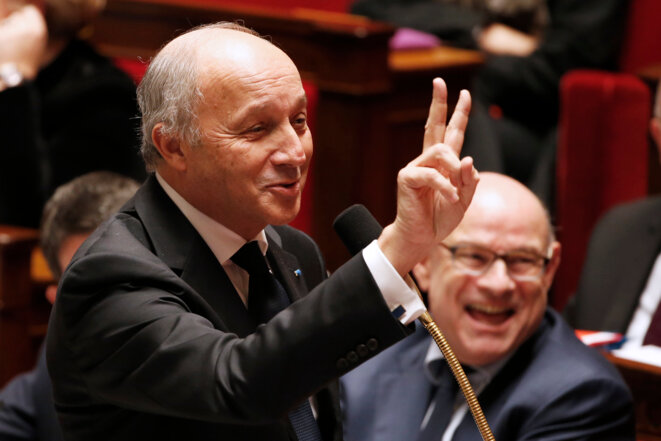 French foreign affairs minister Laurent Fabius. © Reuters
An unauthorised biography of Luc Besson to be published in France on Wednesday recounts that the renowned French film director and producer was granted an extraordinary exemption from a multi-million-euro wealth tax payment when current French foreign minister Laurent Fabius was finance minister. The exemption, claims the book, was agreed after the intervention of Fabius, whose sister and nephew were employed by Besson. Fabrice Arfi reports.
Thomas Fabius, son of Laurent Fabius who chaired climate conference, taken into custody after concerns over funding of €7m Paris flat.
French foreign minister said that winning back Islamic State 'capital' Raqqa was priority and could involve help from Syria regime troops.
French foreign minister Laurent Fabius said government made the decision 'to avoid additional risks' after Paris terror attacks.
The French president said he expected Chancellor Angela Merkel to give 'exact details' over report that German intelligence spied on Laurent Fabius.
'Life on our planet is at stake' warned French foreign minister, pushing to limit global warming to 2°C over pre-Industrial Revolution levels.
Thomas Fabius, son of Laurent Fabius, is reported to accused of passing bad cheques totalling $3.5m to cover casino debts in Las Vegas.
The 'historic' trip by Laurent Fabius and Frank-Walter Steinmeier is aimed at helping South Asian country combat effects of climate change.
Syrian relatives of civil war victims accuse Laurent Fabius of encouraging 'mass crimes' in past comments allegedly favourable to the al-Nusra Front.