Related keywords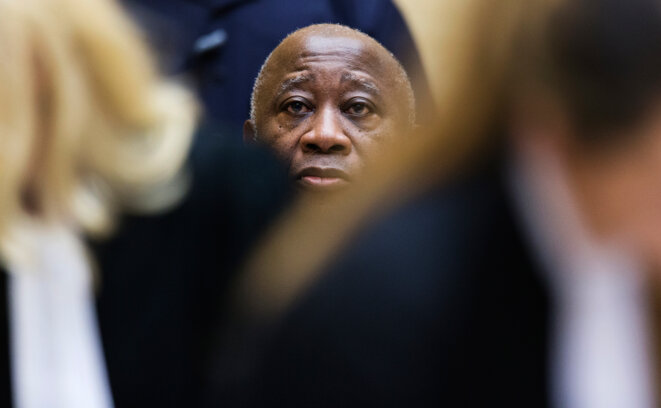 Laurent Gbagbo appearing before the ICC court in The Hague on Febraury 19th 2013. © Michael Kooren/Reuters
In April 2011, former Ivory Coast president Laurent Gbagbo, at the centre of a political crisis that followed disputed elections in the country five months earlier, was captured with French help by militiamen acting for his rival, Alassane Ouattara, the country's current leader. A confidential French foreign ministry document obtained by Mediapart reveals how International Criminal Court (ICC) chief prosecutor Luis Moreno Ocampo, without any legal basis, was involved in an operation to keep Gbagbo prisoner – five months before the ICC had even opened an investigation into his alleged crimes against humanity, for which he is now on trial in The Hague. Fanny Pigeaud reports on a covert operation in which the ICC appears to have played a key role France's political manoeuvring in its former West African colony.
It is the largest ever leak of information about the workings of the International Criminal Court, the body tasked with bringing perpetrators of crimes against humanity and genocide to justice. More than 40,000 confidential documents – including diplomatic cables, correspondence and bank information – have been obtained by Mediapart and analysed by the European Investigative Collaborations (EIC). They shine a stark light on the work of the ICC and in particular the role of its first chief prosecutor Luis Moreno Ocampo, his dreams, his actions and his offshore companies. Fabrice Arfi and Stéphanie Maupas report on 'The Secrets of the Court'.

Facing trial? Ex-ministers Michèle Alliot-Marie, Dominique de Villepin and Michel Barnier. © Reuters
In November 2004 nine French soldiers and an American humanitarian worker were killed at Bouaké in the Ivory Coast in a bombing raid carried out by that country's air force. Yet more than eleven years later the foreign mercenaries who are thought to have conducted the raid have never been brought to account. Now a French investigating judge has recommended that three senior French ministers who served under President Jacques Chirac at the time - Dominique de Villepin, Michèle Alliot-Marie and Michel Barnier – stand trial for hindering the initial investigation. Antton Rouget reports.
Tensions are running high in Ivory Coast, where Laurent Gbagbo, the incumbent president defeated in November elections is refusing to hand over power to his newly-elected rival Alassane Ouattara. A delegation of African leaders returned to the country Monday January 3rd to persuade Gbagbo to quit, amid reports they are offering him an amnesty in exchange. If he refuses, West African states have warned they will employ force to oust him. We report from a spot just outside the economic capital Abidjan, where a divided population feverishly await the next development in the crisis.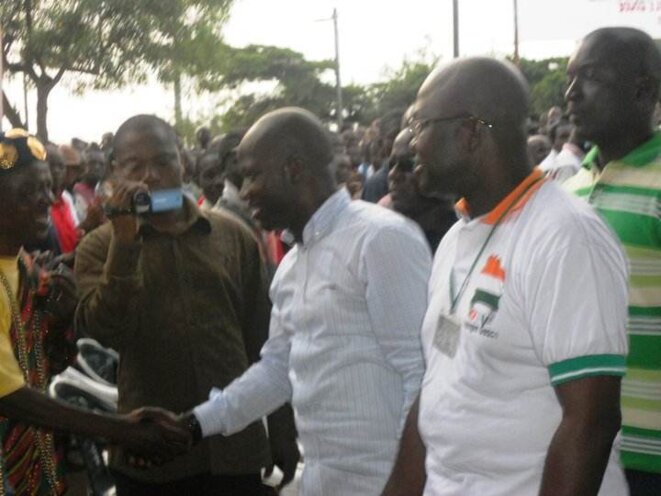 © DR.
Following Ivory Coast's November presidential elections, defeated incumbent Laurent Gbagbo is refusing to hand over power to his victorious rival Alassane Ouattara, despite the threat of military intervention by West African states. Will Gbagbo go all the way to a fight? A key element will be the readiness for combat of his Young Patriot urban militia force, profiled here.