Keyword: Les Républicains
Marine Le Pen gave a brief speech after her party's poor showing in the regional elections on June 20th 2021. © Hans Lucas via AFP
The first round of France's regional and département or county elections took place on Sunday June 20th and one of the major stories of the day was the record level of abstention, with nearly two out of three voters staying home. A year before the presidential election another key outcome was the poor showing of the far-right Rassemblement National (RN), led by Marine Le Pen, which despite doing well in opinion polls only came top in one region. Elsewhere the biggest winners of the night were the conservative Right, while the vote for the Left and the Greens held up better than many had predicted.  Perhaps the biggest loser of the night was Emmanuel Macron's ruling La République en Marche party which failed even to come second in any region. The second and final round of voting takes place on Sunday June 27th. Mathilde Goanec, Ellen Salvi, Lucie Delaporte, Ilyes Ramdani and Pauline Graulle report.
.
Polling agencies estimate that France's traditional conservative party will win the first round of regional elections, with Marine Le Pen's far-right party performing worse than expected. 
The French conservative party, Les Républicains, once a main force in French politics but which has seen its support crumble since 2017 amid the emergence of Emmanuel Macron's centre-right movement and a series of fraud scandals surrounding its old guard, has elected MP Christian Jacob as its new leader.
Recriminations against Laurent Wauquiez began after Les Républicains got just 8.5% of vote in EU elections – its worst result in a national poll.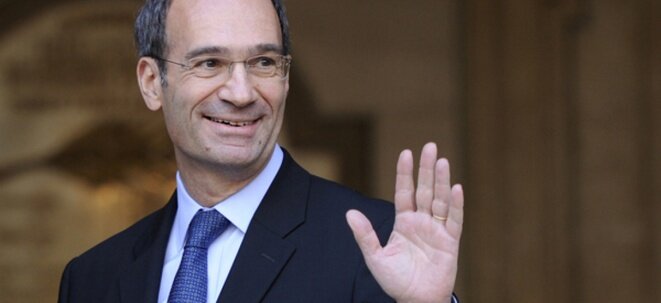 Under investigation: Éric Woerth. © Reuters
The current chairman of the powerful finance committee at the National Assembly, Éric Woerth, has been placed under formal investigation over the affair involving Libyan funding of Nicolas Sarkozy's 2007 election campaign. Member of Parliament Woerth, who was treasurer of Sarkozy's campaign and later budget minister, faces an investigation over "collusion in illicit financing of an election campaign". It is claim he concealed a massive influx of cash in the campaign accounts. Former president Nicolas Sarkozy is already under investigation in relation to the affair. Fabrice Arfi and Karl Laske report.
Wauquiez took 74.6% of Les Républicain vote on an anti-immigration, anti-welfare platform that critics say plays into Front National's hands.
Laurent Wauquiez, 42, is a relentless critic of President Macron, dismissing him as out of touch with rural France and weak on security.
A breakaway group of MPs from the French conservative party Les Républicains have announced they are launching a new party, positioning themselves as centre-right, pro-European and humanist, in opposition to the forecasted iminent election of hard-right Laurent Wauquiez as the new Républicains leader.
Party of former president Nicolas Sarkozy and defeated presidential candidate François Fillon has debts of nearly £50 million.
The conservative said he would not play a senior role for his party in June's Parliamentary elections but would be a 'simple party activist again'.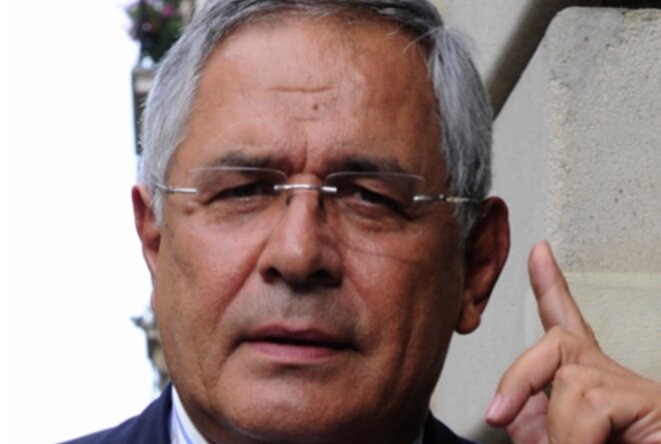 Robert Bourgi. © Reuters
Lawyer Robert Bourgi, 72, is a veteran figure of "la Françafrique", the once-rife secret and corrupt network of relations between successive French and despotic African governments, which included the illegal funding of French politicians and parties in return for favours and protection. His name resurfaced last month in the scandal-hit presidential election campaign of conservative candidate François Fillon, when Bourgi revealed it was he who offered Fillon two expensive tailor-made suits, raising further questions over Fillon's probity and political independence. In this interview from Beirut, where he is sitting out the rest of the election campaign, Bourgi gave Mediapart his version of his relationship with Fillon, who he says asked him to deny being a benefactor, and lifts the lid on the murky practices in French politics. His account offers an insight into decades of political corruption.
The judicial investigation into suspected misappropriation of public funds by conservative presidential candidate François Fillon has been widened to include suspected forgery, while new press revelations allege he was paid 50,000 dollars in 2015 to introduce a Lebanese businessman to Russian President Vladimir Putin.
Leader of right-wing Les Républicains party Bernard Accoyer said the party had reunited and was re-launching Fillon's scandal-hit campaign.
Like many of leading French politicians, François Fillon has his own 'micro' party which is used to develop policy ideas and raise funds. But Mediapart can reveal that the micro party run by Fillon, whose candidacy for the French presidency has been rocked by the so-called "fake jobs" scandal involving his wife Penelope, is discreetly banking donations from members of the public supporting his official electoral campaign. "It's madness!" says one senior figure on the Right. Mathilde Mathieu reports.