Keyword: Levallois-Perret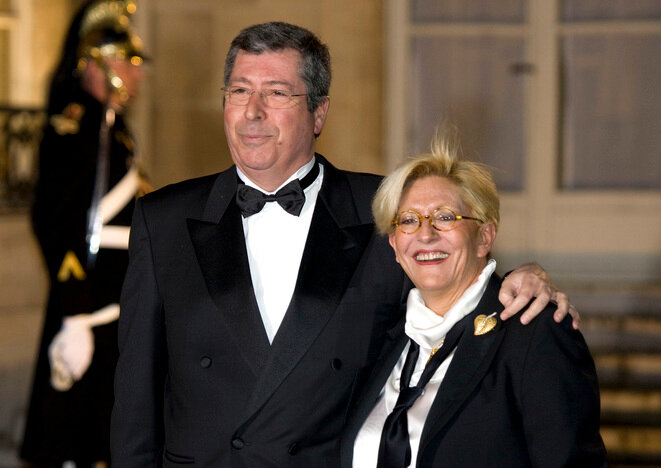 Patrick and Isabelle Balkany at the Élysée, March 11th 2008. © Reuters
On Monday May 13th 2019 the mayor of a wealthy Paris suburb, Patrick Balkany, and his wife Isabelle Balkany went on trial in the French capital for offences including tax fraud and money laundering. They are accused of having hidden some 13 million euros from the tax authorities, and prosecutors say they are the true owners of luxury properties in France, the Caribbean and Morocco. Alongside them on trial is lawyer Arnaud Claude who, like the Balkanys, is a personal friend of former president Nicolas Sarkozy as well as having been his partner in a law firm. Mediapart's legal affairs correspondent Michel Deléan sets the scene on a high-profile trial.
Patrick and Isabelle Balkany are accused of hiding wealth in 'multiple offshore structures'. 
Hamou Bachir Benlatreche, a 36-year-old Algerian national legally resident in France and who was shot five times during his arrest in northern France on suspicion of carrying out a car-ramming attack on six soldiers in a Paris suburb, is deemed unfit for questioning as he recovers in hospital.
French media reports said the 36-year-old, who was seriously wounded during his arrest by armed police in northern France hours after six soldiers were mowed down by a car in the Paris suburb of Levallois-Perret, is an Algerian national living close to the French capital who was unknown to French security services but who had a record of petty crime.
A man was arrested by police after a shootout on a motorway near Calais on Wednesday when the car he was driving matched the description of that which in the early morning had deliberately rammed six soldiers close to barracks in the Paris suburb of  Levallois-Perret, leaving three of them seriously injured.
The 48-year-old is said to have sexually assaulted a girl who was 12 when the first alleged incidents took place and assaulted two girls aged 17.