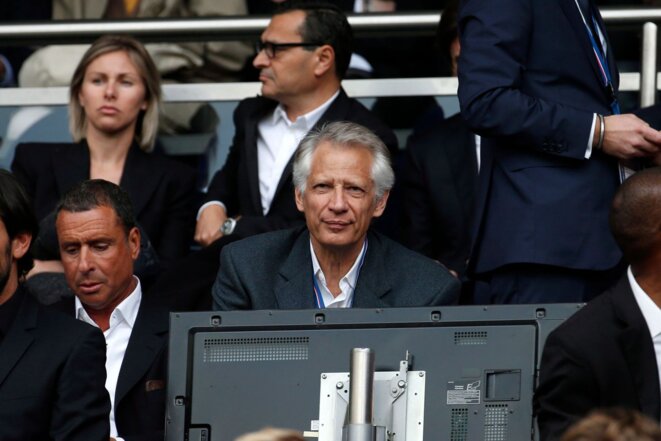 Alexandre Djouhri, centre left, and former premier Dominique de Villepin, centre, at the Parc des Princes football stadium, April 23rd, 2014. © Benoit Tessier Reuters
In 2009 the former French prime minister Dominique de Villepin was paid nearly half a million euros in money which originated in a Libyan state fund, Mediapart can reveal. Details of the payment, which came via middleman and business Alexandre Djouhri, have been unearthed by investigators examining another 500,000 euro payment, which was made to Nicolas Sarkozy's former right-hand man Claude Guéánt and which passed through a similar route. Villepin has told detectives he was unaware of the Libyan origin of the money. Karl Laske and Fabrice Arfi report.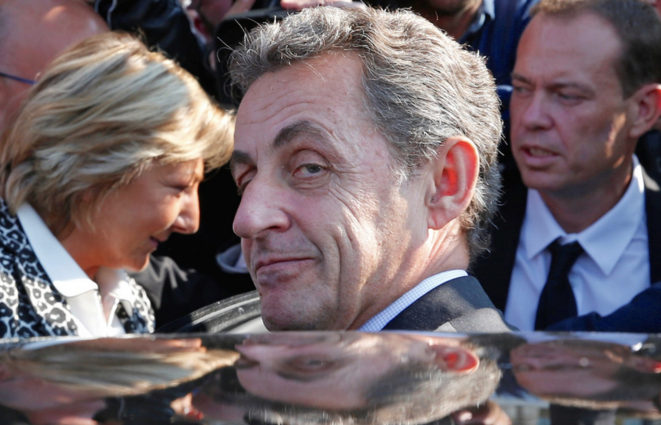 Under fire: Nicolas Sarkozy in Calais, September 21, 2016. © Reuters
For a long time Nicolas Sarkozy's former allies avoided personal attacks on the former president, even after they had become his political adversaries in the contest to choose the Right's presidential candidate for 2017. Now, however, the gloves are off and some on the Right are openly talking about the string of political and financial scandals in which the ex-president is currently embroiled. For the first time, report Ellen Salvi and Mathilde Mathieu, Sarkozy now looks politically vulnerable to the sheer weight of the scandals and criticism bearing down on him.