Keyword: Libyan funding affair
Related keywords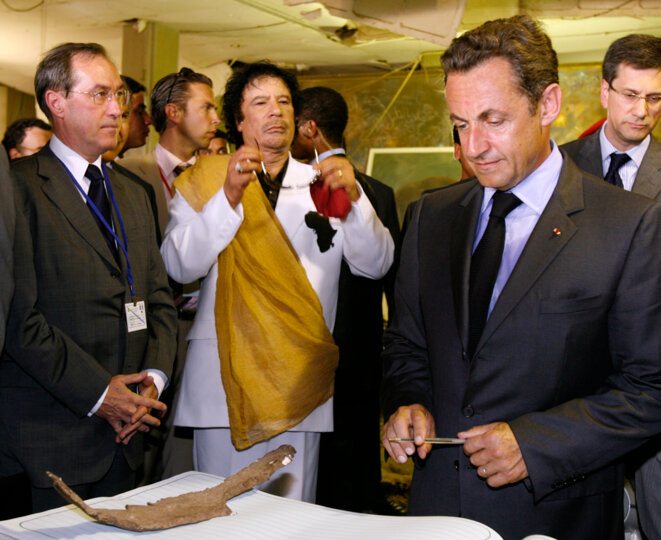 Left to right: the French president's chief aide Claude Guéant, Muammar Gaddafi and Nicolas Sarkozy inTripoli in 2007. © Reuters
France's highest appeal court, the Cour de Cassation, has rejected an appeal by former president Nicolas Sarkozy in a case against Mediapart relating to the authenticity of a key document showing he was promised Libyan funding for his 2007 election campaign. The judgement, published on Wednesday January 30th, means that the former president can no longer evade the election funding scandal revealed by this site, says Mediapart's publishing editor Edwy Plenel.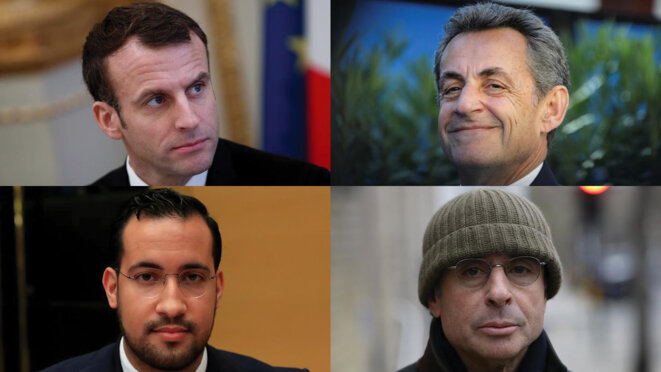 Clockwise from top left: Emmanuel Macron, Nicolas Sarkozy, Alexandre Djouhri and Alexandre Benalla. © Reuters
In recent weeks the current French president Emmanuel Macron has deepened his ties with former rightwing president Nicolas Sarkozy. The latter recently represented France at a ceremony in Georgia and the pair have lunched together. But by a curious coincidence two of their former allies, each of them facing judicial investigations in France, have also been meeting. They are Alexandre Benalla, President Macron's former security advisor who caused a scandal over the summer after he was filmed using violence against protestors in Paris on May 1st, and Alexandre Djouhri, a businessman and middleman who was close to Nicolas Sarkozy and who is awaiting extradition to France as part of the investigation into Libyan funding of Sarkozy's 2007 election campaign. Fabrice Arfi reports.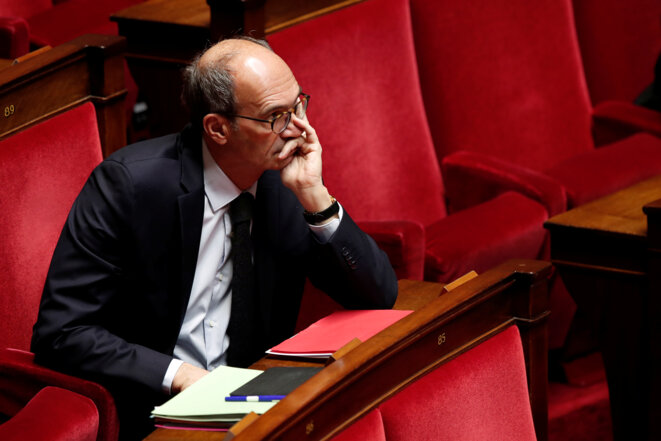 Senior conservative MP Éric Woerth in the National Assembly on November 15th, 2017. © Reuters
The former minister and current senior Member of Parliament Éric Woerth has been questioned by judges investigating claims that Nicolas Sarkozy's 2007 presidential election campaign was funded by Muammar Gaddafi's Libyan regime. Woerth, the treasurer of that campaign, sought to play down his role in handling envelopes stuffed full of cash at the election campaign headquarters. But according to a transcript of his evidence, seen by Mediapart, Woerth's explanations weakened his own defence. Fabrice Arfi and Karl Laske report