Patrick Kanner, sports minister from 2014-17, thinks the leagues felt pressured following PM's televised address into calling their seasons off, and that play might have been able to go ahead in the right conditions.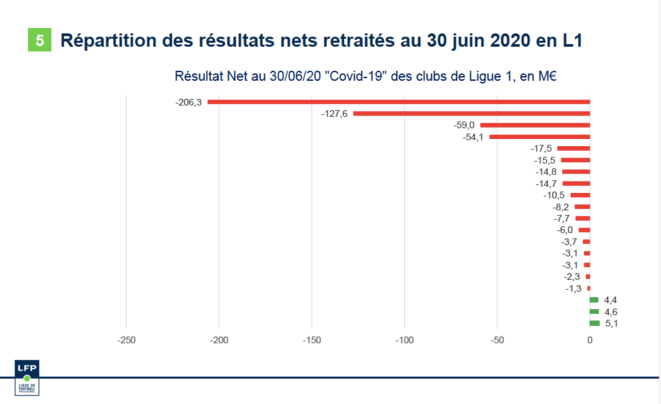 Most top-flight French football clubs are set to make an operating loss this season. © Document Mediapart
The Ligue de Football Professionnel (LFP), which runs the top-tier professional football leagues in France, has voted to obtain a 224.5 million-euro loan from the French state to help out its member clubs, especially those in the elite Ligue 1 division. But even despite this help some clubs are on the brink of going into administration. Mediapart can reveal confidential documents which show the risky nature of the loan arrangement, which the state agreed to without making any solvency checks. As Laurent Mauduit writes, there is a risk that French taxpayers could end up having to pay the bill for the excesses of the football industry.
PSG were 12 points clear at the top of the table, with a game in hand, when French football was suspended indefinitely on 13 March.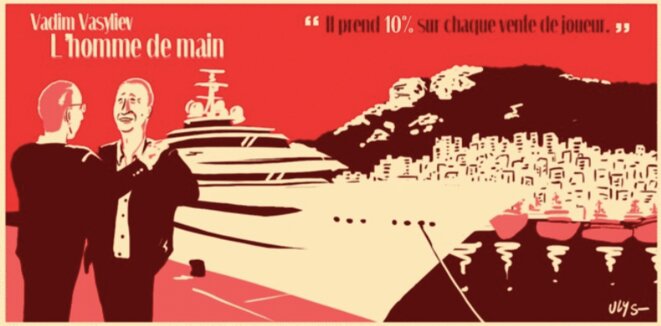 The vice-president and CEO of AS Monaco receives 10% of the profits made on the sale of players by the French football club, according to evidence from Football Leaks documents. Vadim Vasilyev, who is a close ally of club owner Dmitry Rybolovlev, is in line to receive up to 41 million euros in total from player transfers over the last five seasons.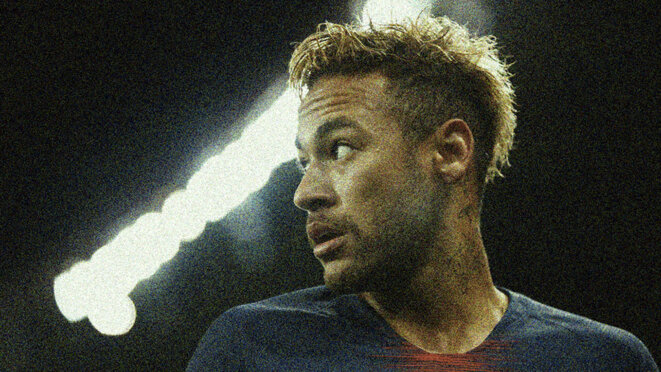 Neymar da Silva Santos Júnior, better known as Neymar Junior. © Reuters
Documents from Football Leaks lift the lid on the real cost and the dealings behind the record-breaking transfer in the summer of 2017 of Brazilian football star Neymar from FC Barcelona to Paris Saint-Germain (PSG). Revealed here by Mediapart, they tell of massive commission payments, up-to-the-wire negotiations that almost collapsed amid a tetchy moment of bluff, tax dilemmas and the club's suspicions that some of those accompanying the player to Paris were in undeclared employment. Meanwhile, despite the capture of one of the world's most celebrated players, the transfer appears to represent a financial abyss for PSG.