Keyword: Liliane Bettencourt
In July 2013, Mediapart was ordered by a French court to remove all its published articles that cited secret tape recordings made by the butler of Liliane Bettencourt which provided evidence of how the late heiress to the L'Oréal cosmetics giant, suffering from dementia, was despoiled of part of her wealth by her close entourage. The tapes were at the centre of what became known as the Bettencourt affair and led to the convictions of several of those involved in the scam. Yet the censorship of the contents of the recordings remains, and Mediapart has challenged the ruling before the European Court of Human Rights (ECHR). Mediapart publishing editor Edwy Plenel analyses here the French state's submission to the ECHR in defence of the censorship, and highlights its absurd and contradictory attempt to justify the violation of the right to know.

She sat atop the L'Oreal empire and ran a philanthropic foundation, but faced an old age clouded by dementia and legal drama.
Seven years after the revelation of the so-called "Bettencourt affair", the tentacular scandal of corruption, fraud, tax evasion, conflicts of interest and political funding centred on the entourage of Liliane Bettencourt, heiress of the L'Oréale cosmectics giant, those who exposed the crimes committed against the dementia-suffering billionaire were tried by a Bordeaux appeal court last month for invasion of privacy. They are Bettencourt's butler, who secretly recorded compromising conversations of those who were swindling his employer, and Mediapart and weekly magazine Le Point which published the contents of the tapes. Mediapart publishing editor Edwy Plenel explains here the history of an absurd legal procedure led by a public prosecutor's office that has never accepted an initial court ruling that threw out the case on the grounds of the press's duty to inform and the public's right to know.
In a landmark ruling on Tuesday, five journalists from Mediapart and French weekly news magazine Le Point, together with the former butler of L'Oréal heiress Liliane Bettencourt, were cleared of invasion of privacy charges relating to the publication of the contents of secretly-recorded conversations between the billionaire and her close entourage of legal and financial advisors. The publication of the contents of the tapes, which lifted the lid on a web of corruption and manipulation, contributed to "debates of public and societal interest" and "without entering into elements of private life and family conflicts", concluded the magistrates in Bordeaux following the trial of the six defendants last November. The full text of their ruling is presented in this report by Mediapart legal affairs correspondent Michel Deléan.
Last week, journalists from Mediapart and weekly news magazine Le Point stood trial on 'invasion of privacy' charges for having published secretly-recorded conversations that revealed corruption and profiteering by the entourage of L'Oréal heiress Liliane Bettencourt. The prosecution has demanded they receive symbolic fines, and a verdict will be delivered in January. Meanwhile, the tax administration demanded the online press make backpayments for VAT rates that no longer apply. The week was capped by developments in a long-running murder case where the possible proof of a shameful miscarriage of justice remains buried by inertia. Hubert Huertas pulls on a common thread linking all three events.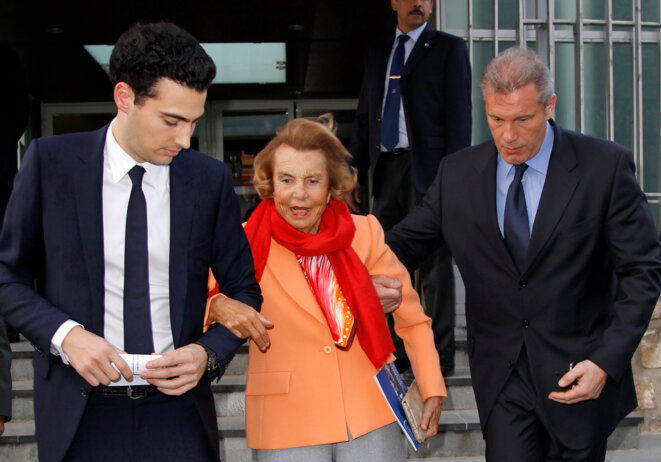 Liliane Bettencourt, le 29 mars 2012 © Reuters
This week, five journalists, including Mediapart editor-in-chief Edwy Plenel and Mediapart investigative reporter Fabrice Arfi, stand trial in Bordeaux on charges relating to the violation of personal privacy. The case centres on the publication by Mediapart in 2010 of extracts of secretly recorded conversations between L'Oréal heiress Liliane Bettencourt and her entourage of advisors which revealed a catalogue of corruption and manipulation surrounding the ageing billionaire and which led to the convictions of eight people earlier this year. Here, Fabrice Arfi denounces a trial that flouts press freedom laws and threatens the fundamental 'right to know'.
One of the greatest political-financial scandals of France's Fifth Republic has been reduced to the level of just another human interest story of money and greed. The verdicts handed down by the courts in the Bettencourt affair on Thursday – in particular the acquittals of former budget minister Éric Woerth – have stripped the scandal of its powerful political dimension. In doing so, argues Mediapart's editor François Bonnet, France's malfunctioning justice system, dependant as it is on its political masters, has shown yet again that it is suffering from a profound malaise.
Former government minister and the treasurer of Nicolas Sarkozy's 2007 presidential campaign, Éric Woerth, has been cleared in two separate trials resulting from the extraordinary saga of the Bettencourt affair. But photographer François-Marie Banier has been sentenced to prison for his role in abusing the frailty of France's richest woman, billionaire L'Oréal heiress Liliane Bettencourt, from whom he received up to 414 million euros. Also jailed for abusing Bettencourt's frailty was her former wealth manager Patrice de Maistre. The jail sentences are the climax of a long-running saga that has gripped France, involving secret tapes made by Bettencourt's butler, claims that a circle of advisors and hangers-on preyed off the ageing billionaires, and amid allegations of covert political funding of the right-wing UMP party. At one point former president Nicolas Sarkozy had himself been placed under formal investigation over the affair, though the case against him was later dropped. Woerth, meanwhile, was acquitted both of 'receiving' illicit cash for party funding via Maistre from Liliane Bettencourt – even though judges said there was a "strong suspicion" that some money had been handed over - and, in a separate trial, of 'influence peddling'. The judges' decision to acquit the former minister, while eight other defendants were convicted, means that in effect they have 'de-politicised' the affair. Michel Deléan reports.
Ex-budget minister Eric Woerth found not guilty of exploiting L'Oréal heiress Liliane Bettencourt but two of her associates were jailed.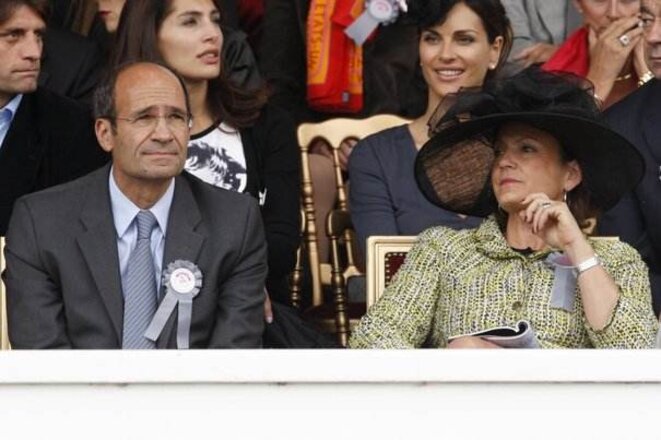 Eric et Florence Woerth
The trial this week of former minister and conservative UMP party treasurer Eric Woerth, charged alongside the former wealth investment manager of L'Oréal heiress and billionaire Liliane Bettencourt with influence peddling, provides a graphic account of backscratching and favour-mongering in the salons and private clubs of French high society and, more importantly, an unseemly intimacy between the political world and finance. Woerth is accused of arranging for Maistre to receive the Légion d'honneur – France's highest award of civil merit – in exchange for his hiring of Woerth's wife as a highly-paid advisor in Bettencourt's personal wealth investment company Clymène. If found guilty, the two men each face a maximum sentence of ten years in prison and a fine of 150,000 euros. Mediapart has gained access to the document prepared by magistrates summarising the evidence against the pair. Michel Deléan reports.
The trial of ten men accused of profiting from the dementia-suffering multi-billionaire Liliane Bettencourt enters its final stages on Monday, after three weeks of hearings. The court in Bordeaux has heard the extraordinary detail of how a disparate group of defendants, including high-society dandies, wealth managers, lawyers, solicitors and a former minister, gravitated around the fortune of the L'Oréal cosmetic company heiress, as first revealed by Mediapart in 2010. This week the court in Bordeaux will proceed with the last cross-examinations, before hearing the final arguments of the defence and prosecution. Mediapart's legal affairs correspondent Michel Deléan, present in court since the start of the case, reports on the outcome so far.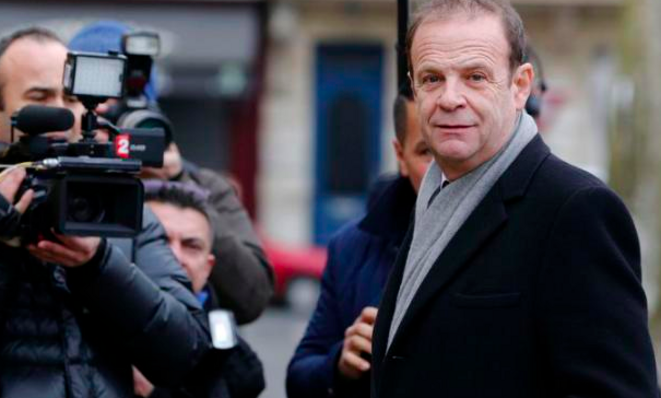 Defendant François-Marie Banier at court for the Bettencourt trial. © Reuters
After predictable procedural wrangles – plus some unforeseen delays – the long-awaited Bettencourt trial got under way in Bordeaux last week. Those on trial, who include a former minister in Nicolas Sarkozy's government, stand accused of either directly preying on the frailty of L'Oréal heiress Liliane Bettencourt or of profiting from it. Eight of the accused gave evidence during the week, all struggling to hide their dismay at being in the dock. The first was writer and photographer François-Marie Banier, a close confidant of Bettencourt from whom he received some 414 million euros, and who told the court he understands nothing about the world of money and business. "I'm not a spoilt child or a dandy," he insisted. Mediapart's legal affairs correspondent Michel Deléan was in court to witness the start of this extraordinary trial.
The defendants, who face charges relating to exploitation of ageing L'Oréal heiress, include a former minister who is close to Nicolas Sarkozy.
Survey by business magazine Challenges also shows that the richest 500 people in France are worth a massive 390 billion euros between them.