The deal for the former Barcelona star is worth about €35m a year net and the Argentine has an option to extend it.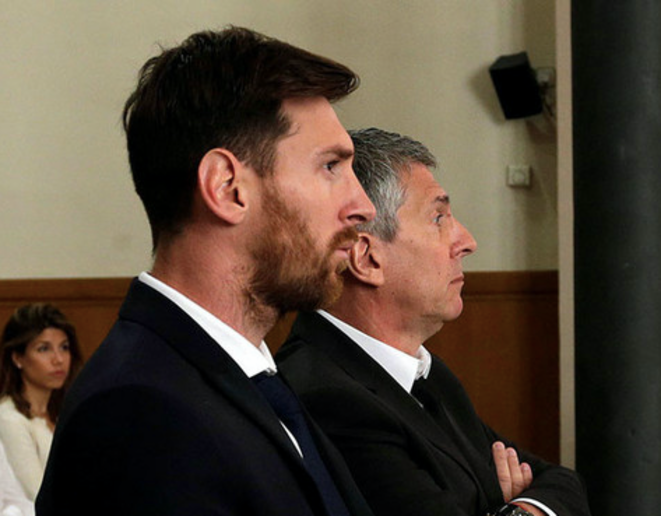 Lionel Messi beside his father Jorge during their trial on tax fraud charges in Barcelona in June 2016. © Reuters
Documents obtained from the whistleblowing platform Football Leaks reveal a financial structure that Spanish tax authorities suspect was used to hide part of the remunerations paid to FC Barcelona star player Lionel Messi, already convicted of tax fraud in 2016 along with his father Jorge Messi. The documents detail how the latter received 6.7 million euros from the Catalan club via a Luxembourg bank account belonging to a shell company registered in London.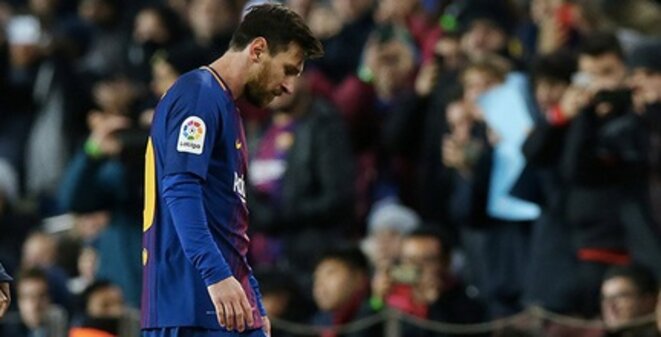 Hundred-million-a-year-man: Lionel Messi after a cup match against Celta Vigo on January 11th, 2018. © Albert Gea/Reuters
Barcelona's star Lionel Messi has become the first footballer in the world to be on a 100-million-euros a year contract, according to documents supplied by whistle-blowing platform Football Leaks and revealed by Mediapart and other members of the journalistic consortium European Investigative Collaborations (EIC). They show that the Argentine player signed a four-year deal with the Catalan club worth more than 400 million euros to keep him at the club until 2021. Mediapart and the EIC can also reveal that Messi's club Barcelona helped him pay millions of euros in back taxes in relation to his children's charity after they were advised that some club donations to it should have been classified as salary payments. Yann Philippin, Rafael Buschmann, Michael Wulzinger, Nicola Naber (Der Spiegel) and Paula Guisado (El Mundo) report.