Related keywords
Lydie Salvaire's novel Pas pleurer (Don't Cry) picked up the Prix Goncourt, while David Foenkinos's Charlotte won Renaudot prize.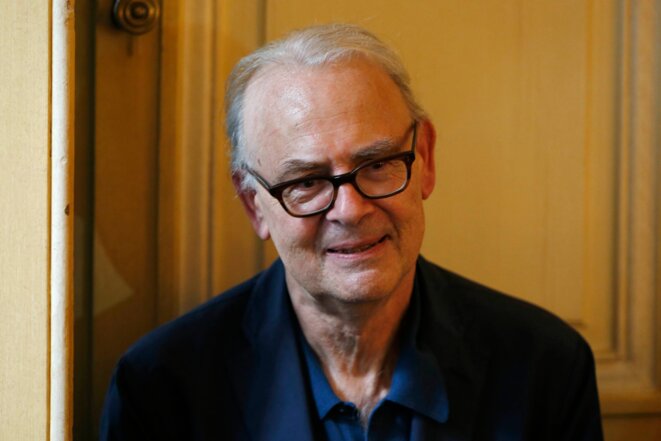 Patrick Modiano, le 9 octobre à Paris. © Reuters
On Thursday French author Patrick Modiano was named as the 2014 recipient of the Nobel Prize for literature. In its citation the Swedish Academy said the prize had been awarded to honour "the art of memory with which he has evoked the most ungraspable human destinies and uncovered the life-world of the Occupation". It is, above all, recognition of 40 years of an obsessive quest, motivated by the fear of forgetting. Here Mediapart journalist Ellen Salvi, who spent five years at the Sorbonne in Paris studying Modiano's work and who has met the media-shy writer in person, shares her insight into the past influences and "previous lives" that have helped shape his writing.
The author, the 11th French writer to win prize, is best-known for his novel 'Missing Person' about a detective who loses his memory.
Kamel Daoud's novel 'Mersault the counter-enquiry' was inspired by the classic work L'Étranger by French writer Albert Camus.
An essay by author Richard Millet entitled "Literary Eulogy for Anders Breivik" has caused a row within France's literary community.