Related keywords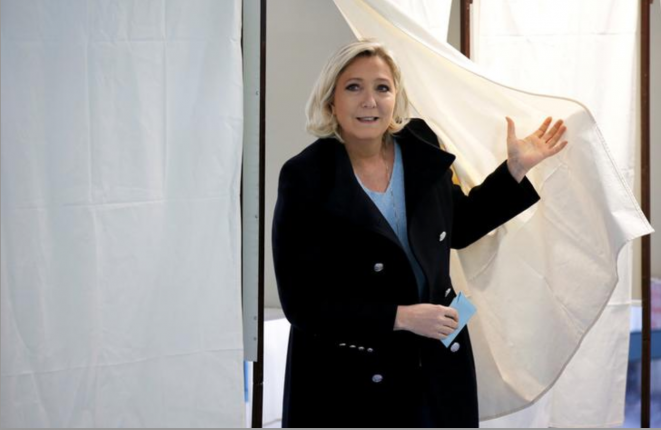 French far-right leader Marine Le Pen casting her vote in the May 2019 European Parliament elections. © Reuters
The French far-right Rassemblement National (RN) party, the renamed Front National, held its post-summer congress this weekend in the south-east town of Fréjus, when its leader Marine Le Pen set out the party's policies ahead of municipal elections to be held across the country in six months' time. The RN, which won the majority of votes cast in France in European Parliament elections in May, hopes to at last solidly establish itself at a local level, amid a fragmented political landscape in the country and notably the collapse of the conservatives. In this interview with Lucie Delaporte, French political scientist Sylvain Crépon, a specialist of far-right politics, analyses the party's new strategy for the elections.
French voters have inflicted a major defeat on the ruling Socialist Party and its allies in Sunday's local elections. The Left lost control of 25 of the départements or counties that it held before the election, leaving it in the majority in just 34. In contrast, the alliance between the right-wing UMP - headed by Nicolas Sarkozy - and the centrists UDI is now in control of  66 département councils in a dramatic shift of power in French local politics. The far-right Front National, meanwhile, failed in its bid to win control in a council for the first time in its history though it did see around 60 councillors elected. The outcome is widely seen as a major slap in the face delivered by voters to President François Hollande's government. The Right won power both in the president's political stronghold and that of the prime minister Manuel Valls. Conceding the serious setback for the socialists, Valls also highlighted the performance of Marine Le Pen's party as a "defeat for all Republicans". But he has vowed to stay on as head of government and - to the dismay of some on the Left - made clear that its current policies would continue.
Marine Le Pen's party set for big jump in number of councillors while right-wing UMP and centrist UDI hope to eclipse socialists in many areas.
After first-round voting in municipal elections, the Front National party is hopeful of controlling the town halls of 15 medium-sized towns.
Major gains possible for far-right National Front in elections for mayors across the country with president's poll ratings at record low.