Related keywords
Casinos will  welcome gamblers from Monday while stadiums and racetracks will reopen on July 11, subject to a limit of 5,000 people, the government announced late on Friday.
Three weeks after lifting the total lockdown intoduced in March to contain the Covid-19 virus epidemic, France will as of Tuesday further reduce limits placed on public movement, including a return to unlimited travel around the country, although the partial easing will be more limited in areas where the slowing epidemic is realtively high, including the Paris region.  
Of the 4,600 jobs to go in France, many would be through a voluntary departure plan and a retirement scheme, said Franck Daout of the CFDT trade union.
A ban on travelling more than 100km (60 miles) has also been relaxed, but the bar on gatherings of more than 10 people remains in France.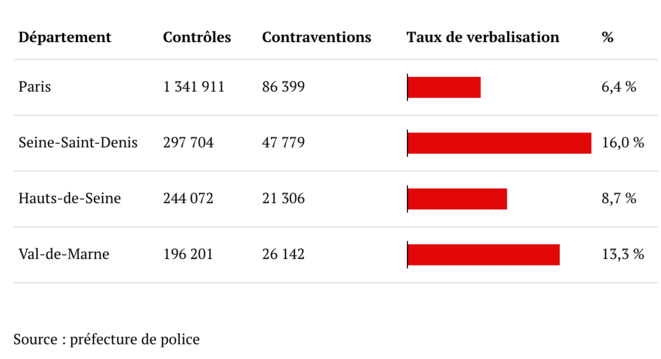 The number of police checks and fines handed out in the Paris region for breaching lockdown rules. © Mediapart
To ensure that citizens complied with the Coronavirus lockdown introduced on March 17th 2020, the French government drew up legislation to make breaches of the rules a criminal offence. But lawyers and academics have raised concerns as to whether part of that legislation – which can lead to jail for anyone who breaches the rules more than three times in a month – is constitutional. France's top constitutional authority, the Conseil Constitutionnel or Constitutional Council, is due to rule on the issue in June. Meanwhile there have been more than 1,500 criminal cases involving repeat offenders and a number of people have already been jailed. Camille Polloni reports.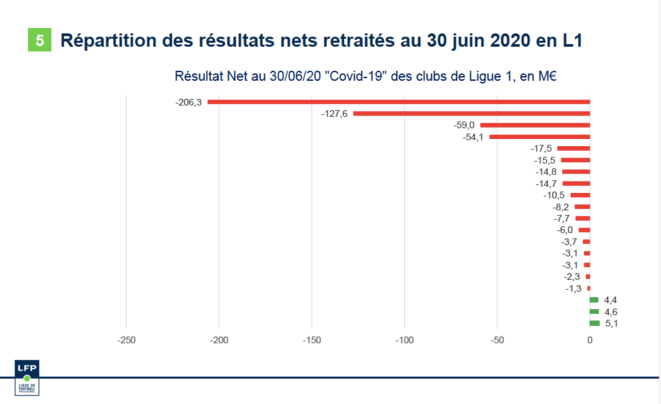 Most top-flight French football clubs are set to make an operating loss this season. © Document Mediapart
The Ligue de Football Professionnel (LFP), which runs the top-tier professional football leagues in France, has voted to obtain a 224.5 million-euro loan from the French state to help out its member clubs, especially those in the elite Ligue 1 division. But even despite this help some clubs are on the brink of going into administration. Mediapart can reveal confidential documents which show the risky nature of the loan arrangement, which the state agreed to without making any solvency checks. As Laurent Mauduit writes, there is a risk that French taxpayers could end up having to pay the bill for the excesses of the football industry.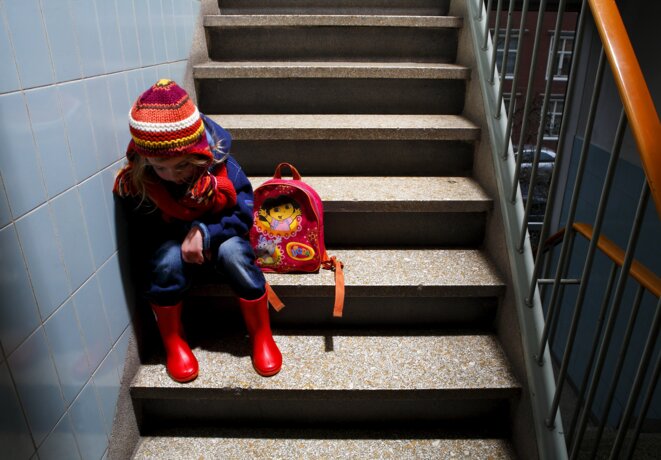 File photo. © Roos Koole / ANP via AFP
As France this week stepped out of the public lockdown measures, lifted after two months during which families have been largely confined to their homes, child protection professionals fear the discovery of what one judge predicted will prove to be a "massive" rise in cases of abuse of children at home. As Sophie Boutboul reports, social workers, associations, magistrates and child psychologists are readying for a horrific count, including "invisible murders" of infants under the lockdown.
Broadcaster FRANCE 24 summarises how the daily French press titles on Monday reacted to the end of the country's two-month lockdown on public movement.
After two months of a general confinement of the population, France lifted the lockdown on public movement on Monday, allowing businesses and shops to re-open and free movement within a 100-kilometre radius of people's homes, but in the Paris region, where the number of Covid-19 cases remain high - if steadily fewer - employers are encouraged to keep staff working from home where possible.
Charitable organisations traditionally providing emergency food centres report a new category of the needy under France's lockdown, and who are typically those involved in undeclared or part-time work and made redundant by the economic paralysis without any hope of finnacial support. 
In a joint press conference with his health, interior and transport ministers, French Prime Minister Édouard Philippe on Thursday outlined the practical manner in which the two-month lockdown on public movement due to the Covid-19 epridemic will be lifted on Monday, with a gradual return to activity according to the rates of infection in different regions, and which remain notably high in a large swathe of the north-east of the country, including Paris.
Four Iranian nationals were presented before French magistrates on Monday accused of impersonating police officers to search victims on the pretext of checking their movements under the current lockdown measures in France, when they allegedly stole cash and valuables estimated to be worth around 25,000 euros.
The mayor of Paris and her colleagues from towns around the capital have called upon the French government to delay the re-opening of schools, planned to begin gradually with the lifting of lockdown measures planned for May 11th, because of the lack of practical and legal preparedness for the return of classes.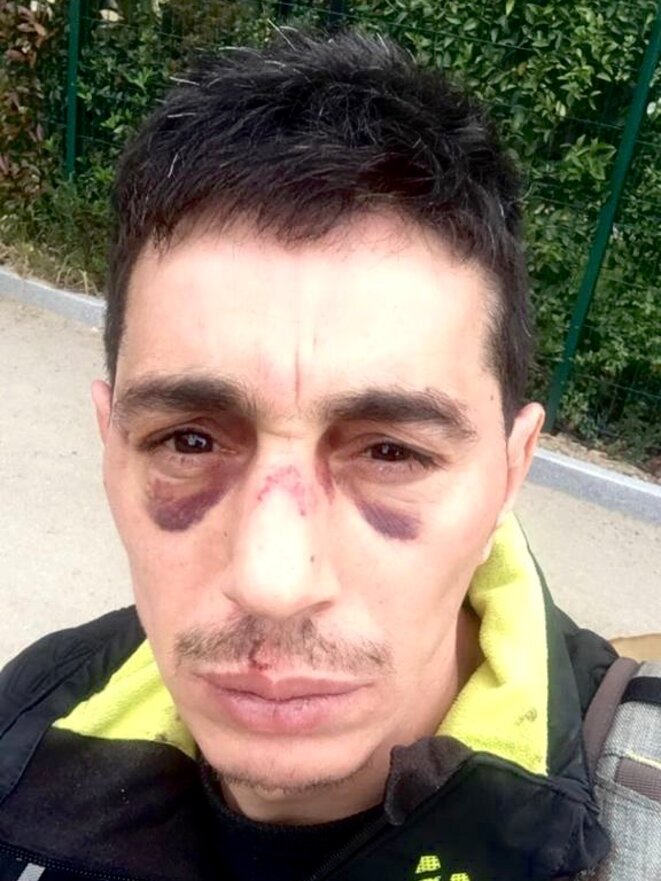 Mehdi Medjaheb, five days after his arrest.
Mehdi Medjahed has lived in France for 13 years, is a qualified fire safety security guard and is one of those "front line" heroes praised by French president Emmanuel Macron for working during the coronavirus epidemic. Yet when the 36-year-old was stopped by police and questioned over his immigration status, the situation not only developed into a violent confrontation, he was arrested, placed in custody and then a detention centre, and now finds himself the subject of a deportation order. Olivier Bertrand reports.