The Lycée Winston Churchill near Wembley will help serve the estimated 300,000 French people living in the British capital.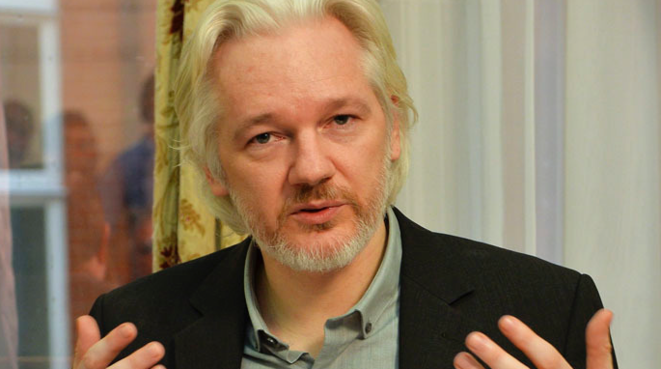 In an open letter to the French president on Friday the founder of WikiLeaks, Julain Assange, made an apparent appeal for political asylum in France. Assange, whose whistleblowing organisation was behind the recent revelations published by Mediapart and Libération about US spying on French heads of state, said that he faced "political persecution" and that his life was "in danger". However, within an hour of the publication of the open letter President Hollande's office issued a brusque statement rejecting asylum for Assange, who has spent three years in the Ecuadorian embassy in London to escape extradition to Sweden. As Lénaïg Bredoux, Jérôme Hourdeaux and Mathieu Magnaudeix report, the episode quickly stirred up a row and will inevitably reignite the debate about how far France should be prepared to go in welcoming whistleblowers such as Assange and the former National Security Agency (NSA) employee Edward Snowden.
Passengers on the service from St Pancras International will be able to reach the French Mediterranean port city in just over six hours.
With restaurants continuing to close in France, will a small band of French wine bars and bistros opening in British capital be start of a new trend?
London mayor Boris Johnson made comment during visit to meet counterpart Anne Hidalgo, as she described 'healthy' rivalry between two cities.
Novelist Taiye Selasi comes from a diverse background. Born in London to a Nigerian mother and Ghanaian father and brought up in the United States, she writes in English but now lives in Italy. Her first novel, Ghana Must Go, which has recently been translated into French, is every bit as hard to classify as its author – other than the certainty that it is evidence of a new and distinctive voice on the literary landscape. Mediapart has conducted a lengthy and fascinating interview in English with Taiye Selasi, a video of which can be seen below. But first Christine Marcandier explains some of the main themes of this remarkable début novel.
More than two million French people now live abroad, and most are crossing the channel and heading to London.
Premier Manuel Valls said Berlin and Brussels had to be 'careful' about how they spoke to France and that Europe project was 'at risk'.
Giving a speech in the heart of the City, prime minister Manuel Valls urged British businesses to invest in France.
London mayor Boris Johnson claims the huge French population in his city gives it the title, but some figures say otherwise.
France's regional tourism body declares that Paris has knocked London off the top spot for the world's most popular city.
Anne Hidalgo, deputy mayor and tipped to win upcoming mayoral elections, slams London tourism claims and its 'boastful' mayor Boris Johnson.
Paris City Hall bites back at claims that London is set to dethrone the French capital as the world's top tourist destination.
The French embassy in London slams a British newspaper's claim that 'France's failed socialist experiment is turning into a tragedy'.
British police found explosives stashed in the grounds of French ambassador's residence ahead of visit by president François Mitterrand.