Related keywords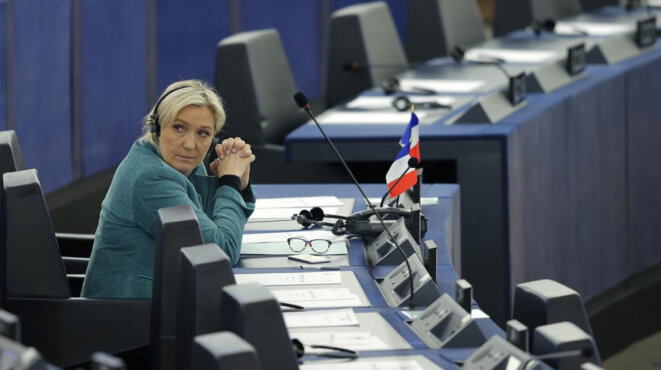 Payback time for Marine Le Pen? © Reuters
The European Union's anti-fraud office has called for France's far-right leader Marine Le Pen to pay back hundreds of thousands of euros in staff allowances. Officials say Le Pen, president of the Front National (FN), wrongly paid two of her staff out of EU funds in her capacity as a Member of the European parliament when in fact they were mostly engaged in internal party work. In a joint investigation with magazine Marianne, Mediapart can also reveal that French prosecution authorities have broadened their probe into the financing of around 20 FN assistants at the European Parliament. Marine Turchi reports.
Two members of the Front National have been expelled for prank on senior party figure Louis Aliot who is also Marine Le Pen's boyfriend.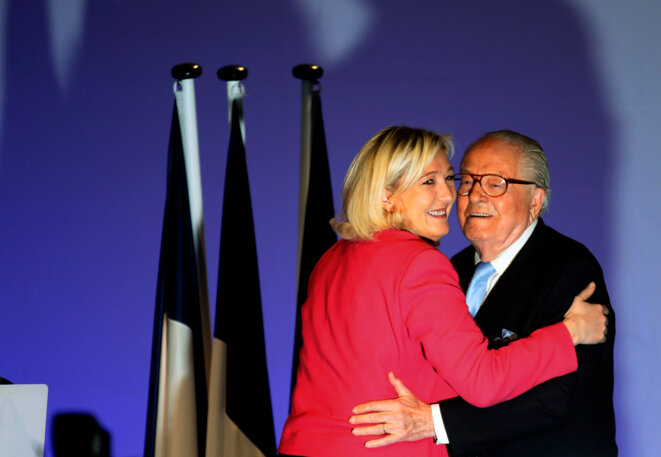 Lors d'un meeting à Marseille, le 20 mai. © Reuters
France's far-right Front National party won a quarter of the popular vote in May's European elections, albeit on a low turnout, as xenophobic, nationalist parties across Europe made significant gains. The result seemed to vindicate FN president Marine Le Pen's strategy of trying to change the party's image, shedding the anti-Semitism of the past and donning a cloak of respectability. But in a detailed history of the Front National published last month, researcher Valérie Igounet shows that the new image is just a veneer that cracks whenever the ghosts of the party's past rear their heads. Meanwhile the party has simply replaced Jews with Muslims as the principal target of its attacks. Igounet explains her findings to Mediapart's Joseph Confavreux and Marine Turchi.
Lavelanet. Statue de Jaurès devant la mairie. © M.M.
The Ariège département on the border with Spain is known as one of the most socialist areas of France, with voters regularly turning out in force to support candidates on the Left. But perhaps no more. Mediapart visited this part-rural, part-industrial area, one that has been ravaged by the economic crisis, to find that traditionally socialist voters are now split between grave doubts and anger towards their own party. In the first of three reports from the Ariège, Mathieu Magnaudeix discovers that the main beneficiary of this tide of discontent is likely to be the far-right Front national.