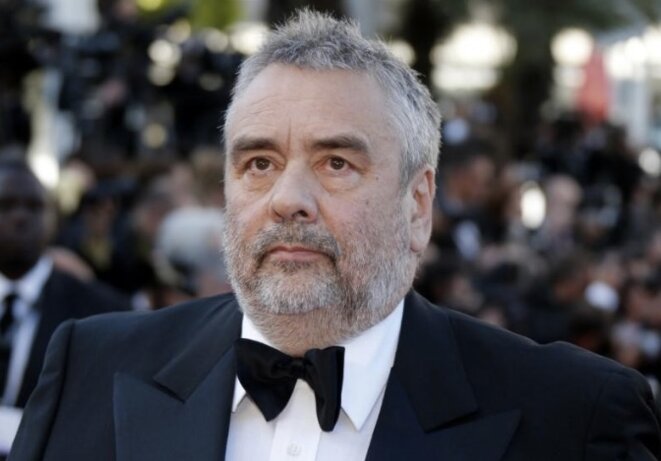 Luc Besson at the 69th Cannes Film Festival on May 20th 2016. © Reuters
The prosecution authorities in Paris have announced that after an preliminary investigation they will not pursue allegations of rape made against the well-known film director and producer. However prosecutors say that on February 21st 2019 they started another preliminary probe concerning the film producer after receiving a "report concerning acts of sexual assault". Luc Besson denies all the claims. Marine Turchi reports.
The producer's ex-girlfriend, actress Sand Van Roy, had accused him of  raping her.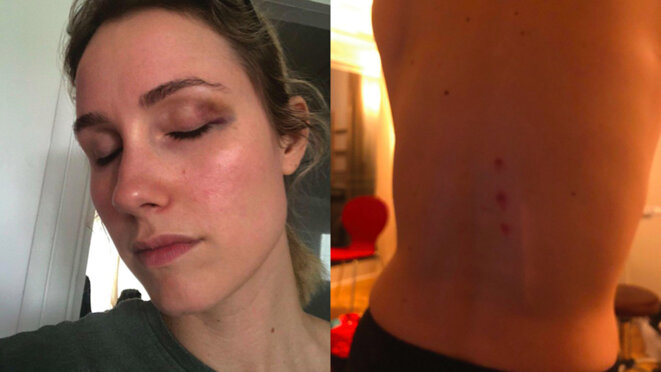 The bruise to her left eye and the three marks on the back of actress Sand Van Roy. © Documents Mediapart
A file on the preliminary investigations by detectives into allegations of rape against celebrated French film director Luc Besson has been handed to state prosecutors in Paris who are now analysing it. Among the elements that police officers have examined are a series of photographs of the complainant, Belgian-Dutch actress Sand Van Roy, and a report from medical forensic experts confirming the presence of unexplained injuries on her body. Besson strongly denies the claims. Marine Turchi reports.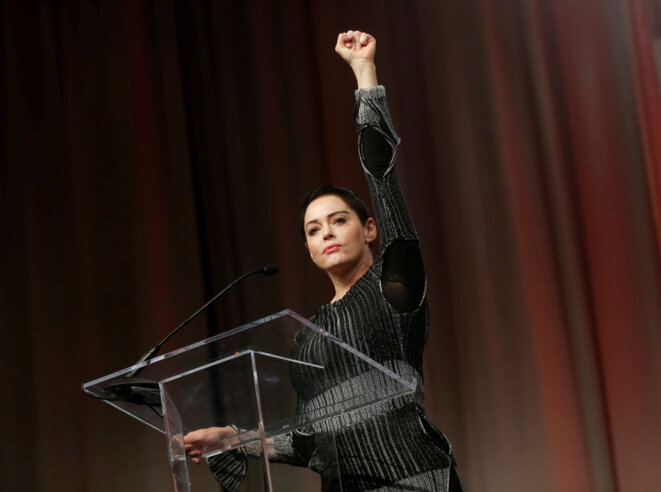 Rose McGowan. © Reuters
Following Mediapart's revelations of the accounts of nine women who accuse French filmmaker Luc Besson of various forms of sexually abusive behaviour and, in one case, of rape, they have now received outspoken support from US actresses Rose McGowan, Jessica Barth, Caitlin Dulany, trauma expert Louise Godbold and former Italian model Samantha Panagrosso, five women who have become symbolic of the movement against sexual harassment and aggression in the US film industry and beyond in the wake of the Harvey Weinstein scandal.
French producer and director Luc Besson, February 17th 2018. © Reuters
Following Mediapart's revelations in July of the accounts of four women who accuse French filmmaker Luc Besson of sexual misconduct, five more women have now come forward with new allegations against him of inappropriate sexual behaviour and which are detailed in this report. Besson, 59, the celebrated producer and director behind blockbuster films that notably include 'Nikita', 'The Big Blue', 'Leon', 'The Fifth Element' and 'Lucy', is the subject of a formal complaint for rape filed in France earlier this year by Belgian-Dutch actress Sand Van Roy, an accusation that the filmmaker firmly denies.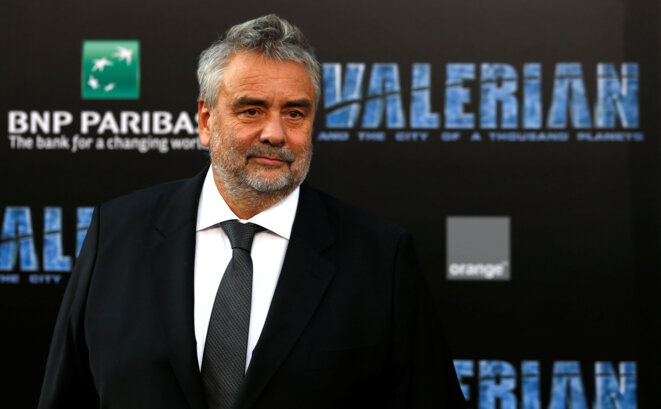 French cinema film producer and director Luc Besson. © Reuters
A woman who formerly worked as a casting director for French filmmaker Luc Besson and who has accused him of sexually assaulting her on several occasions has been questioned by Paris police investigating allegations of sex crimes by the 59-year-old producer and director, Mediapart can reveal. The investigations were launched in May by the Paris prosecution services after Belgian-Dutch actress Sand Van Roy accused Besson of raping her in a Paris hotel, which he has firmly denied.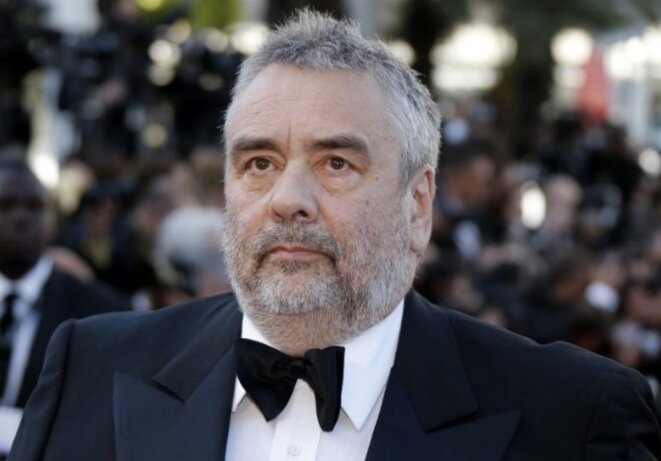 Luc Besson. © Reuters
On July 6th 2018, a former casting director wrote to the Paris public prosecutor claiming she had been 'sexually assaulted' by the acclaimed French film director and producer Luc Besson. This follows allegations of rape detailed in a formal complaint on May 18th by the actress Sand Van Roy against Besson, and a further complaint by Van Roy on July 6th. After an investigation lasting several months, Mediapart can reveal the stories of several women who describe sexually inappropriate behaviour by Besson, best known for blockbuster films such as 'Nikita', 'The Big Blue', 'Leon', 'The Fifth Element', and more recently 'Lucy', and who has vehemently denied all the allegations against him. Marine Turchi, Lénaig Bredoux and Geoffrey Le Guilcher report.
Lawyer for Besson, who directed, 'Le Grand Bleu', 'Leon', 'Subway', 'The Fifth Element' and 'Nikita', dismissed actress's allegations as 'fantasist'.
Figures show French-made films sold 34 million tickets abroad last year, a fall of 70 percent compared to 111.4 million in 2015, a bumper year.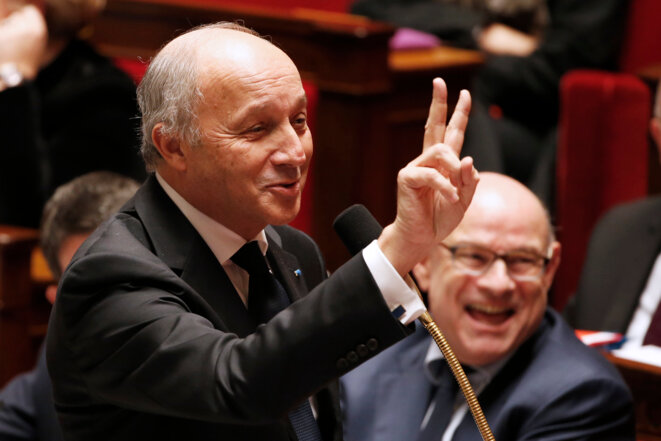 French foreign affairs minister Laurent Fabius. © Reuters
An unauthorised biography of Luc Besson to be published in France on Wednesday recounts that the renowned French film director and producer was granted an extraordinary exemption from a multi-million-euro wealth tax payment when current French foreign minister Laurent Fabius was finance minister. The exemption, claims the book, was agreed after the intervention of Fabius, whose sister and nephew were employed by Besson. Fabrice Arfi reports.
Film director reveals his big-budget movie 'Valerian' will not qualify for tax credits in France because it will be made in English.
The thriller starring Scarlett Johansson and Morgan Freeman has already been seen by more than 52 million people around the world.
High-end English-language programming with French backers has quietly become de rigueur in Hollywood.
Auditors criticised the public funding of the French film director's 170-million-euro private flagship film centre in Paris, dubbed 'Hollywood-sur-Seine'.