A man was released from police custody in the south-east French city of Lyon on Sunday following his arrest on Saturday based on eye witness descriptions of the gunman who earlier that day shot and seriously wounded a Greek orthodox priest outside his church.
An Orthodox priest of Greeek nationality was hit twice at close range by a man with a shotgun as he closed his church in the south-east French city of Lyon on Saturday afternoon, after which local media reported that a man matching a description of the assailant was arrested several hours later.
The measures were announced as France saw a near-record 18,129 new cases.
Health minister Olivier Véran said measures would be announced for Lyon and Nice by Saturday, after curbs on public gatherings were imposed this week in Bordeaux and Marseille.
The vehicle carrying nine people, all members of the same family,  started to spew smoke and caught fire as it drove on the A7 in south-east France.
Lyon's presidsent Jean-Michel Aulas said French football would face an 'unprecedented economic and social crisis' because of decision to end the football season early.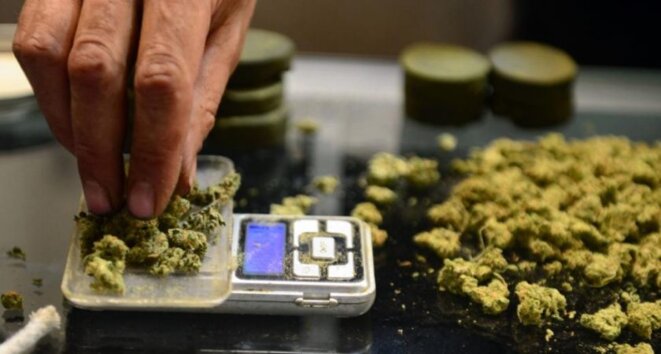 File photo © AFP
The coronavirus epidemic in France and the lockdown restrictions on public movement aimed at containing it are forcing drug dealers to adapt their business methods. They are also faced with a significant downturn in earnings as supplies are trapped behind closed national borders and their stock begins running out. In this report, originally published by Mediapart's online regional news partner Mediacités, Mathieu Martinière investigates developments in the dark traffic in and around Lyon, France's second-largest city.
For the third day running, French university students continued to mount protests on Wednesday over poor living conditions, prompted by the self-immolation of a student in Lyon who had cited his financial problems as the reason for his act.
The 22-year-old, studying at university in the south-east city of Lyon, posted a message about his dire financial problems on Facebook shortly before setting himself alight in front of a student canteen when he sustained 90% burns.
Police have arrested one suspect after stabbings in Villeurbanne, near Lyon in eastern France.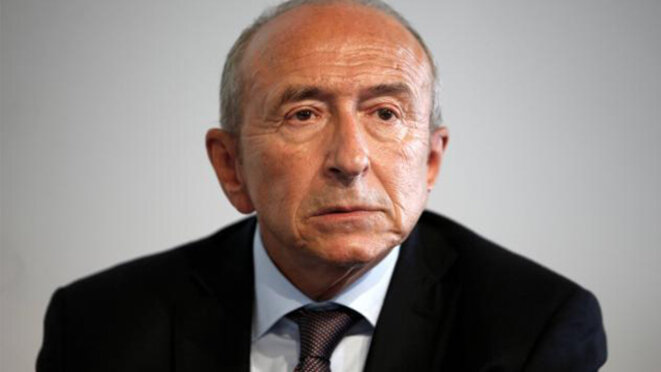 Lyon mayor and former minister of the interior Gérard Collomb. © Reuters
The mayor of France's third largest city Lyon, former interior minister and key ally of President Emmanuel Macron, Gérard Collomb, faces a preliminary investigation for possible "misappropriation of public money" linked to city council jobs held by his former partner. One constant factor in the career of this powerful politician is that Gerard Collomb's partners have always worked close at hand. Nicolas Barriquand and Mathieu Périss from online journal and Mediapart partner Mediacités report.
Prosecutors suspect that about €500,000 in public money may have been embezzled to benefit ex-partner of Gérard Collomb, the mayor of Lyon.
The 24-year old man is suspected of being behind last week's bomb blast in the central city of Lyon that injured 13 people.
French police have issued images from CCTV footage of the man thought to have placed and triggered a nail-bomb device on a busy pedestrian street in the south-east city of Lyon on Friday, which wounded 13 passers-by but for which no-one has claimed responsibility.