Related keywords
In May this year, the United Nations General Assembly adopted a motion that condemned British rule over the remote Indian Ocean archipelago of the Chagos Islands and which gave London a six-month deadline to return their sovereignty to Mauritius. That followed an advisory judgment in February by the International Court of Justice that Britain's annexation of the islands after Mauritian independence in 1968 was illegal. Central to the case is the brutal deportation of islanders to make way for a US military base on the archipelago, at Diego Garcia. As Julien Sartre reports, the developments also have ramifications for France, whose occupation of Indian Ocean islands, notably those surrounding its former colony Madagascar, is under heightened dispute.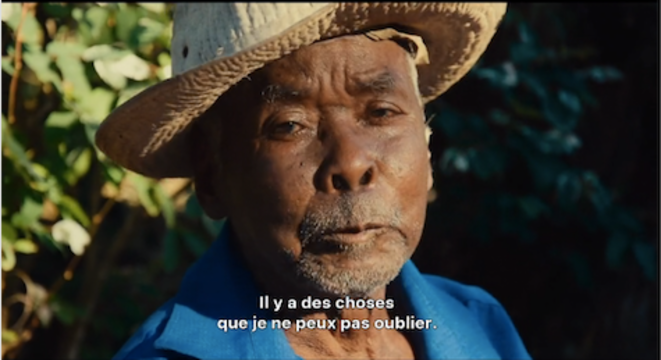 'There are things I cannot forget': the 1947 uprising in the words of those who lived through it.
French cinemas began this month showing a documentary film telling the story, with first-hand witness accounts, of a 1947-1948 pro-independence uprising against French rule in Madagascar. Fahavalo, directed by French-Madagascan filmmaker Marie-Clémence Andriamonta-Paes, is the first feature film-length documentary of the events to be screened in cinemas, and includes numerous interviews with former members of the rebel movement, which was brutally crushed by the French army with the loss of tens of thousands of lives, variously estimated at between 30,000 and 89,000. Fanny Pigeaud interviews the director and returns to the events which for many decades officially remained a buried and unrecognised tragedy.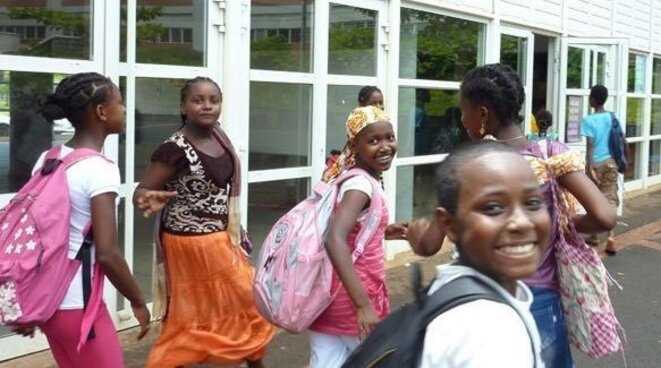 © Mayotte Observer
Mayotte, which lies in the Indian Ocean between Madagascar and the East African coast, only became a full-fledged French département (or county) in 2011. The new status means it is now governed by the rules and practices of metropolitan France, including the compulsory and exclusive use of French in schools in a two-island nation where all local people speak regional languages as their mother tongue. Mayotte is also having to endure the uneasy transition from custom and tradition-based law to French common law. Meanwhile the high pay of civil servants posted from France is blamed for the rising cost of living in a society that is blighted by poverty, and where "condescending" expatriates and the middle classes live in protected areas removed from the grim reality of life for most ordinary people. "Some Whites rule here like in colonial times," says one state employee. Olivia Müller reports on Mayotte's struggle to reconcile its very real needs with its new status as an integral part of France.
Frenchman Sébastien Judalet, accused by angry mob of murdering a local boy, tried to convince crowd of his innocence moments before he died.
Malagasy language more widely spoken on streets and at home while English is fast becoming the foreign language of choice in former French colony.