Sjaak Rijke, a Dutch train conductor kidnapped from a Timbuktu restaurant in November 2011, was freed in a dawn raid by French troops.
Two US experts argue France is only big NATO  power in Europe with military capability and political will to tackle threats to Atlantic Alliance.
Also gunned down in the attack on a restaurant in the capital Bamako was a Belgian security officer with the EU delegation in Mali.
Since the retreat of jihadist forces from northern Mali, and the winding down this year of the French military campaign that forced them out of the area, drugs trafficking has regained its lucrative path across the Sahel region, en route to Europe. Thomas Cantaloube reports from Mali on how the drugs trade has become a major cause of corruption in both the former French colony and the wider region of West Africa, where the transit of drugs is now joined by a dangerous and growing new phenomena, that of drug consumption.
A Malian government spokesman said four men were freed in exchange for the release of Serge Lazarevic by al-Qaida's North African branch.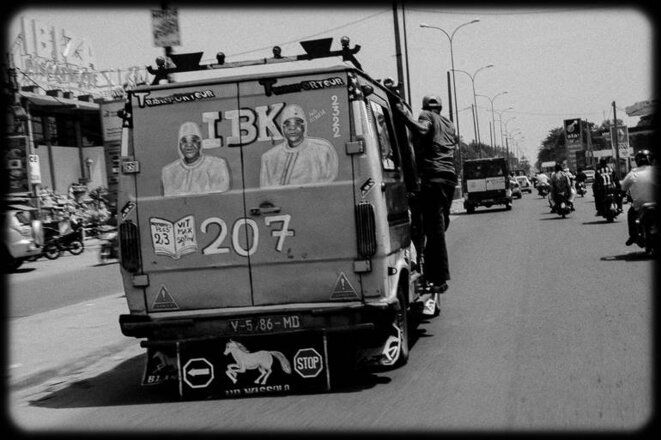 Bamako, octobre 2014 © Thomas Cantaloube
Eighteen months ago Mediapart reported from Mali on its attempts to rebuild itself after France's military intervention to thwart an imminent terrorist takeover. At the time there was cautious optimism within the fractured African country that it could construct a more positive future. Now Mediapart has returned to Mali and the mood is very different. The cautious hopes about the future have largely given way to frustration amid the return of old-style politics and corruption. Meanwhile the country remains under the effective control of international institutions and foreign countries. As Thomas Cantaloube reports from the capital Bamako, the lack of real progress in Mali also symbolises a French vision of foreign affairs that is strong on military intervention but short on political content.
Ahmed al-Tilemsi was a commander of the al-Mourabitoun Islamist group and took part in the 2011 kidnapping of French nationals.
Disquiet in Mali that French hostage Serge Lazarevic was freed in exchange for release of a notorious Malian 'terrorist'.
Release of Serge Lazarevic after being held by Islamists for three years means there are now no more French hostages anywhere in world.
The operation in the Kidal region, which cost the life of one French soldier, weakened terrorist networks in north of the country, says army.
Broadcasters who employed the reporters, who were killed doing their job, launch campaign for end to impunity for crimes against journalists.
More than 50 years after granting its colonial empire independence, it seems Paris cannot keep its nose out of Africa, argues Newsweek's Brian Eads.
Thomas Dupuy, a sergeant from a commando parachutist unit in the air force, reportedly died in a fierce clash with Islamist militants.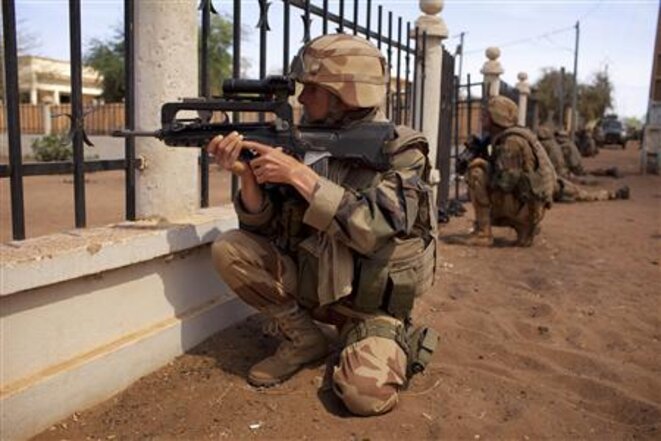 © Reuters
The French government last week announced major cuts in defence spending which include the axing next year of 7,500 jobs in its armed forces, the subsequent closure of several military bases, the scrapping of an artillery regiment and the decommissioning of several warships. "The sovereignty of our country depends as much on tackling our public accounts as on our defence," said defence minister Jean-Yves Le Drian as he detailed the cull on October 15th. But the minister is also under intense pressure over the massive, budget-busting spending of ongoing French military operations abroad, principally in West and Central Africa, and now also against Islamic State militants in Iraq. Lénaïg Bredoux reports on the opaque funding of the campaigns, including the indirect contribution of the French education ministry, and Le Drian's controversial and urgent plans to set up public-private partnerships to finance French defence procurement through leasing deals.
US defence officials say they will ask for cost of helping France fight insurgents in Sahel region of Africa to be 'reimbursed'.