Last month an investigation in which Mediapart was a partner showed how three key players in the French economy, Renault, Peugeot-Citroën and Auchan, used lax laws in Malta to reduce their tax bill in France. Now, other documents in the Malta Files investigation reveal that Groupe April, an insurance firm created by entrepreneur Bruno Rousset 30 years ago, is also using the Maltese tax loophole to avoid paying French corporate tax. Rousset has previously publicly stated that he believes his company should serve the "general interest". Mediapart's Yann Philippin and Sylvain Morvan from investigative website Mediacités report.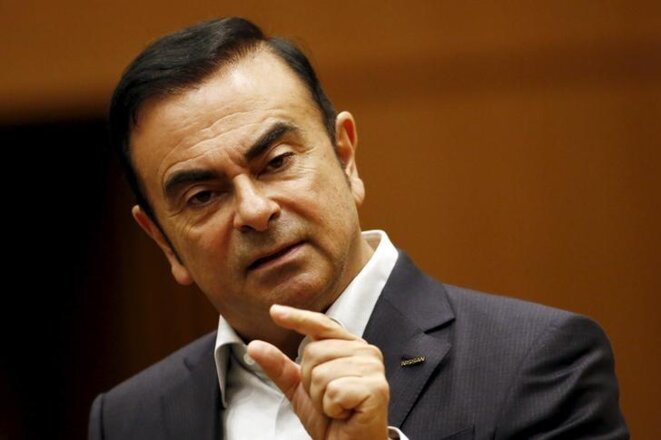 Carlos Ghosn, Chairman and CEO of Renault, one of the French groups using a legal tax avoidance set-up in Malta. © Reuters
Three major French firms, carmakers Renault and PSA Peugeot Citroën plus retailer Auchan, have set up insurance companies in Malta to save themselves from paying tens of millions of euros in taxes in France. The revelation comes from Malta Files, a four-month investigation by Mediapart and its partners in the European Investigative Collaborations journalistic collective (EIC) into one of Europe's lesser-known tax havens. Although what the three firms are doing is legal, the two car firms are successfully avoiding paying tax to the French state even though it is a major shareholder in each of them. Yann Philippin reports.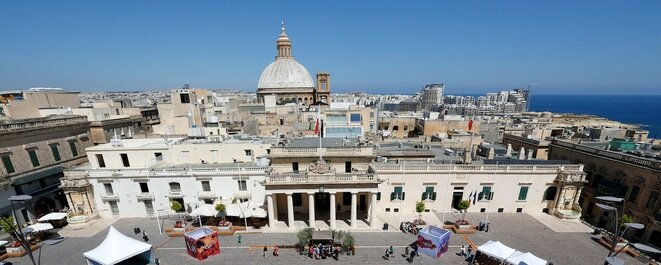 St.George's Square in the Maltese capital Valletta. © Reuters
Malta, which currently heads the European Union's rotating presidency, relies on more than tourism as a source of revenue. Its secretive financial structures and generous tax schemes serve to make it one of the EUs most attractive havens for tax avoidance and money laundering by individuals and corporations and which cost other countries billions of euros in lost revenues, reveals a four-month investigation by Mediapart and its partners in the European Investigative Collaborations journalistic collective (EIC).
Three French defence ministry officials and two pilots, also French, were killed in crash as plane heading for Libya took off from Malta airport.
More than 300 migrants crossing the Mediterranean Sea in a clandestine convoy from Libya to Italy were reported drowned this week when their boats overturned off Lampedusa, just days after 29 other seaborne migrants were discovered dead from hypothermia close to the Italian coast. The tragedies follow the narrow rescues in December and January of more than 1,200 Syrian migrants from two rusting 'ghost' freighters left abandoned by people smugglers to their fate. Earlier this month, Mediapart's Carine Fouteau joined the Týr, an Icelandic coastguard ship patrolling the central Mediterranean as part of an operation mounted by the EU border-policing agency Frontex. She heard the harrowing experiences of the Týr's proud crew who have already rescued 2,000 migrants in difficulty, and questioned Frontex officials about what is an increasingly confused mission. But she begins this report with the dramatic events she witnessed aboard the Týr, when a drifting, apparently crewless rusting freighter suspected of carrying hundreds of migrants in its hold was left to its fate overnight in strong seas - because no-one had sent out an SOS.