Keyword: Marisol Touraine
The government is trialling four different systems of food labelling in a bid to inform consumers better about exactly what it is they are eating. But food quality watchdogs claim that the nutrition label test being conducted in supermarkets across France has been hijacked by the food producing lobby and should now be abandoned. Karl Laske reports.
Fifty years ago this month, France began carrying out tests of its nuclear bombs in the Pacific Ocean territory of French Polynesia. These were the first of what would become decades of atmospheric and underground nuclear explosions in total disregard for the health of the local population and environment. After years of campaigning, victims of the fallout earlier this month obtained a revision of the rigorous criteria governing financial compensation paid to those who have developed serious illnesses following the tests, and which in effect bars most from receiving any indemnity. But, as Julien Sartre reports, the move has been slammed by victims' rights associations as simply tinkering at the edges of a shameful legal refusal to recognise the lethal damage caused by the tests.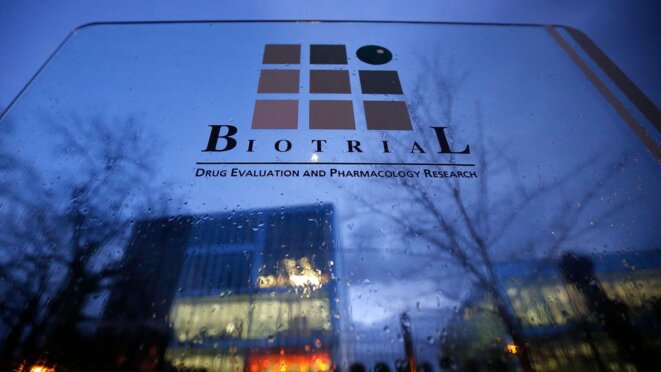 The Rennes headquarters of the firm who carried out the drugs trial, Biotrial. © REUTERS/Stephane Mahe
On January 17th, 2016, a volunteer died after taking part in a drugs trial in the west of France, while four others suffered suspected brain damage. The company who conducted the trial and supervisory authorities have insisted that the tragedy was "unprecedented" and could not have been foreseen. However, new evidence has emerged that a volunteer in a earlier trial with the same drug suffered side effects and that a later MRI scan shows he suffered a stroke. Yet this information appears to have been concealed by the medical and health authorities. Mediapart's science correspondent Michel de Pracontal reports.
Anyone returning to France from an area where there has been an outbreak of the virus will have to wait 28 days before giving blood.
France's national weather service put 47 areas on Orange alert and government implemented health measures as hot spell looks set to last.
Marisol Touraine says that wine and alcohol lobby in France is powerful and has 'got it into people's heads that wine is good for the health'.
Lighting up in the children's play areas of public parks in France is to be outlawed from July, with offenders fined €68.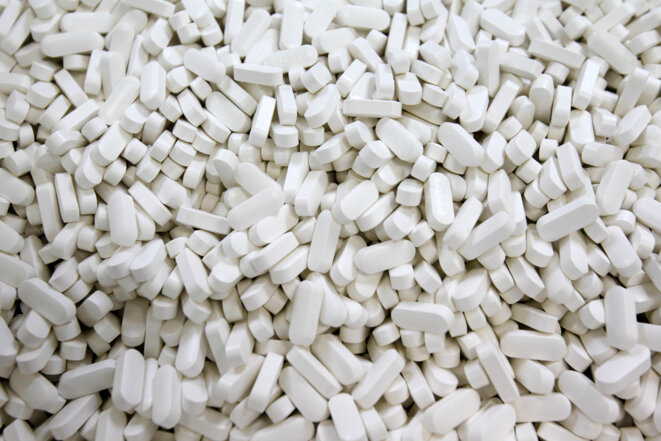 © Reuters
The French prosecution services have been asked to launch a probe after an investigation by Mediapart revealed that medical experts in charge of key medicines regulation bodies were secretly moonlighting as consultants for pharmaceutical firms. France's health minister Marisol Touraine has also ordered an inquiry. The investigation by this website shows how this tight-knit network of friends, all senior medical personnel, sat on committees that approved medicines as safe and, crucially, recommended which new medicines should have their costs refunded by the state-backed health insurance system. At the same time they were receiving cash payments or gifts for secretly advising pharmaceutical firms on how to present those very same new products to the authorities. These clandestine meetings cost the drugs companies up to 60,000 euros a time. Some of the medical officials have admitted their involvement but say there was no conflict of interest, others have denied the claims. There are also allegations that some medical experts even solicited large sums in return for agreeing to favour a drug's application. Michaël Hajdenberg and Pascale Pascariello report on an affair that raises serious questions about the moral integrity of the French health system.
Volunteer nurse who caught the disease while working for a charity in Liberia made a full recovery after experimental treatment.
Heath minister Marisol Touraine says social security deficit will hit 11.7 billion euros this year instead of originally forecast of 9.8 billion.
Health minister Marisol Touraine says health care spending will be maintained despite President Hollande's new pledge to reduce welfare 'abuses'.
Several unused IV nutrient bags from the same batch given to the newborns who died were found to have traces of bacteria, says hospital.
Unions describe the announcement as a "declaration of war" and Social Affairs Minister Marisol Touraine says the cuts are "unacceptable".