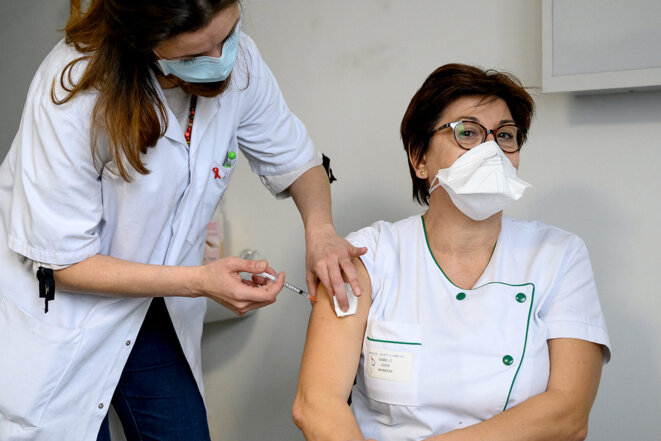 A nurse at the Saint-Camille hospital at Bry-sur-Marne east of Paris gets a dose of the Pfizer-BioNTech vaccine on January 8th 2021. © Photo Bertrand Guay / AFP
September 15th 2021 was the deadline for all healthcare professionals and many other workers in France to be fully vaccinated against Covid-19. The list of those subject to mandatory vaccination includes non-medical staff in hospitals, gendarmes, firefighters, ambulance staff and home carers. Those who fail to comply by the deadline will face being suspended without pay. As today's deadline loomed, hospitals were trying to persuade the last remaining reluctant staff members to get their vaccinations. Many in the medical profession, while fully supporting vaccination, see the obligatory nature of the injections as a major policy failure. Caroline Coq-Chodorge spoke to some involved in this last-minute race for vaccination.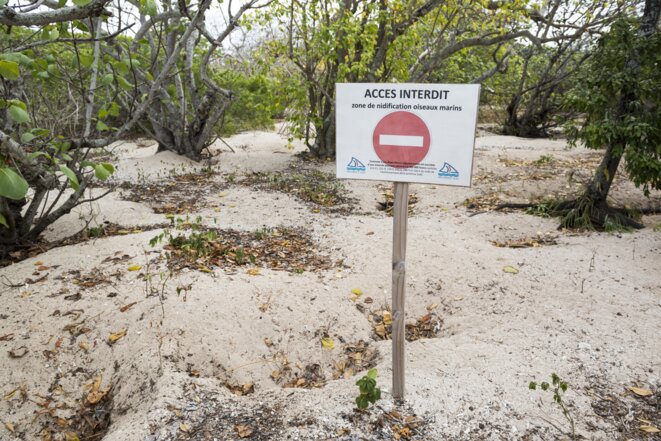 Marine park at Tenia Island in New Caledonia in the South Pacific. © Photo Nicolas-Alain Petit / Biosphoto via AFP
The International Union for Conservation of Nature, which is currently holding its annual conference at Marseille in the south of France, has hit the headlines for its latest update on the number of animal species which face imminent extinction on the planet. But there are some experts who query whether the NGO's conserving strategy of preserving species in designated areas such as natural parks is the right one. Mediapart spoke with French geographer Estienne Rodary who argues that this modernist and colonial approach to the environment has become outdated in an inter-connected world. He says that the issues of biodiversity and climate change are interlinked and that when it comes to conserving nature the "carbon cost" of any policies needs to be taken into account. Amélie Poinssot reports.
French President Emmanuel Macron, who on Wednesday began a three-day visit to Marseille, has detailed state financing of around 1.5 billion euros to tackle mounting social and security crises in the Mediterranean port city that is increasingly making headlines for incidents of violent crime to a backdrop of failing schools, high unemployment,  insalubrious lodgings and an inadequate transport infrastructure.
The infamous turf wars of drugs dealers in the Mediterranean port of Marseille has escalated this year with the killings of ever-younger victims, prompting French President Emmanuel Macron to visit the city on Wednesday. 
Two victims aged 25 and 26 were killed in the first shootout around midnight in the 14th district of the city; elsewhere, a 27 year-old man was kidnapped in the 4th district after a second shootout and was burnt alive in his car.
There has been widespread condemnation by the French government, medical professionals and local politicians after more than 6,000 mostly young people, many unmasked, flouted lockdown measures in Marseille to join an illegal carnival through the streets of the southern port city.
Marseille mayorsaid seven to eight people had tested positive for the new variant in the city, while tests were underway on 30 others who may also have been exposed to it.
The French government's attempt to contain a significant resurgence of infections of the novel coronavirus, with measures including early closing of bars and restaurants, is facing strong opposition in the southern city of Marseille and its neighbouring region, with local politicians and proprietors warning of a popular revolt.  
New limits on gatherings are being introduced around Marseille and in the south-western city of Bordeaux, two major virus hot sports.
Olympique Marseille earned a 1-0 away win at Ligue 1 champions and arch rivals Paris St Germain, sparking the celebrations on Marseille's Vieux Port.
France has reported more than 2,500 new COVID-19 infections for the second day in a row, levels only last seen since mid-April.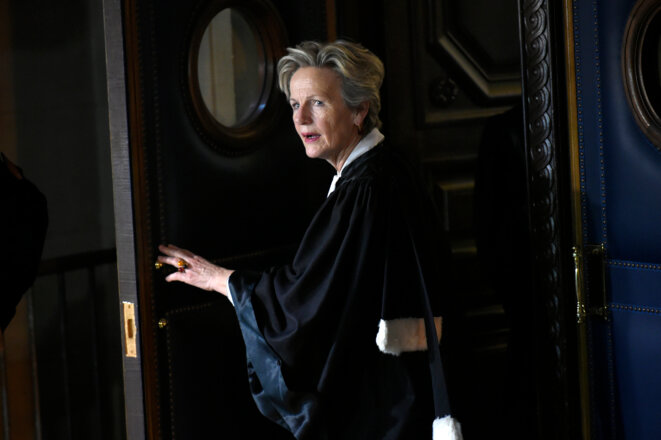 Éliane Houlette, head of the financial crimes prosecution unit the Parquet national financier (PNF) from its creation in 2013 to 2019. © LIONEL BONAVENTURE / AFP
Mediapart can reveal the contents of phone taps and two reports by gendarmes that led to serious questions over the conduct of Éliane Houlette, then head of France's anti-corruption prosecution unit the Parquet National Financier (PNF). Those reports led to the Paris prosecutor calling for a preliminary investigation into allegations of "influence peddling", "collusion" and "breach of confidentiality" concerning Éliane Houlette, who stood down as head of the PNF in June 2019 having been its boss since its creation in 2013. However, though prosecutors eventually opened a preliminary probe in September 2019 for "breach of confidentiality" in an ongoing investigation, progress in this potentially explosive case seems to have ground to a halt. Fabrice Arfi, Yann Philippin and Antton Rouget report.
The death from a heart attack in Marseille last week of a boy aged nine, who suffered an inflammatory condition with similarities to the blood vessel disorder known as Kawasaki disease, is suspected of having developed the symptoms from Covid-19 virus infection for which he tested positive to, as seen in more than 120 cases of young children in France, but also in other countries,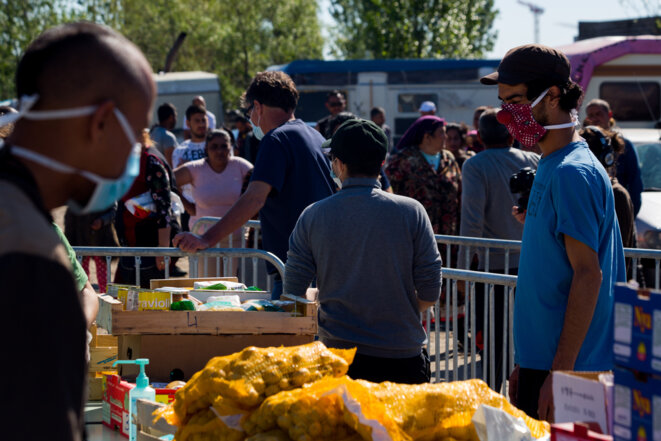 Volunteers hand out food at Bordeaux in south-west France on April 10th 2020. © Hans Lucas via AFP
Families who usually rely on casual work to make ends meet have been unable to earn money since the lockdown began in France on March 17th. As a result their children are starting to go hungry. On May 15th the French state will pay "emergency aid" of an extra 150 euros to families who already receive welfare benefits. But voluntary groups say this is not soon enough and that help is needed now. To fill the gap left by the state, local support groups have meanwhile been springing up across the country, in some cases led by teachers. Faïza Zerouala reports.