President Macron called the situation is 'dramatic' as he opened a virtual meeting with his senior cabinet ministers to discuss the epidemic.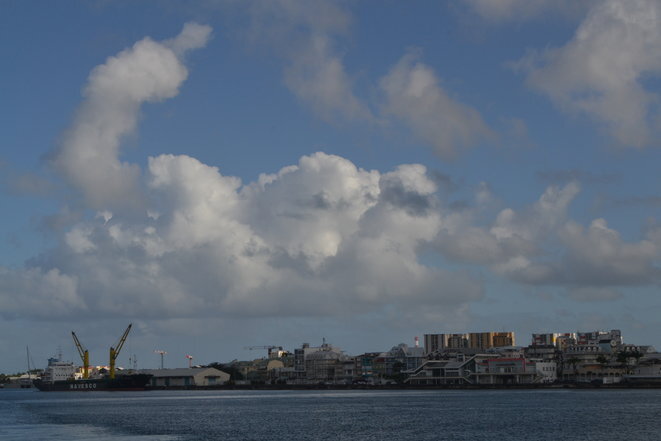 When goods enter the ports of French overseas départements - here, Fort-de-France in Martinique - they are subject to the 'octroi de mer' or dock dues. © JS
One of the recurring complaints of consumers living in France's overseas regions is how high the cost of living is compared with Metropolitan France. At the heart of this criticism is the 'octroi de mer' or dock dues, a tax paid on the import of goods to these territories. This tax has been in place since 1670 and the start of the French colonial system. And the European Union has just agreed to continue it to at least 2027. Julien Sartre reports on the history and impact of a tax that is a throwback to colonial days and which still leaves a burden on often poor French consumers living in overseas départements.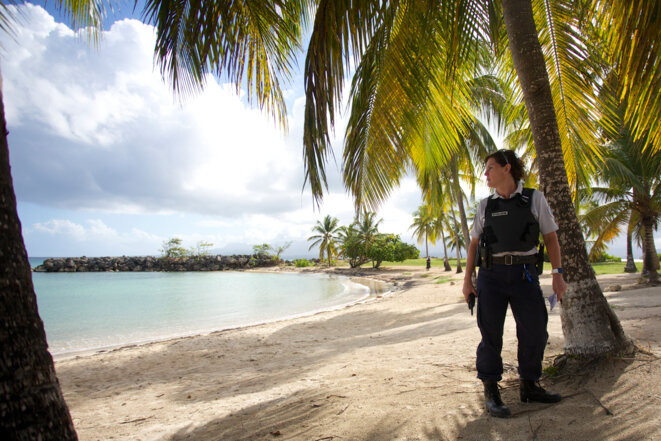 A police officer patrolling Gosier beach on Guadalupe, March 20th 2020 © Cedrick Isham CALVADOS / AFP
The threat of the Covid-19 coronavirus is particularly great for France's overseas regions and territories because of their remoteness and their lack of infrastructure. But above all, as Julien Sartre writes, the pandemic risks being a disaster for the morale and mental well-being of the people living on these far-flung lands.
One of the overseas titles once owned by the Hersant newspaper empire.
The Hersant newspaper group disintegrated a few years ago, following massive job losses, the closure of titles and insolvencies. However the demise of this once-powerful group which had owned close to 50% of the national and local French press, is still having an impact in French overseas territories where it also had a strong base. Julien Sartre reports on the lingering effects of the fall of a newspaper empire which had influence around the globe.
Paris is sending extra hospital equipment as officials say Martinique and French Guiana have had about 100 confirmed Zika cases.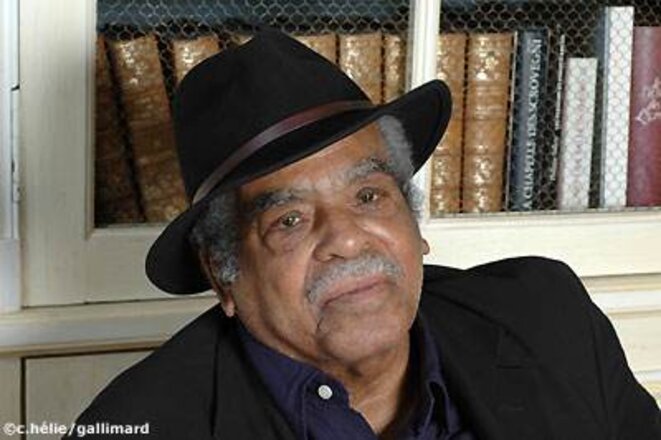 Edouard Glissant s'en est allé, à Paris, au petit matin du jeudi 3 février, à l'âge de 82 ans. Né le 21 septembre 1928, à la Martinique, cet immense poète laisse une œuvre incomparable, dont la poétique fut résolument une politique. Porté par les aspirations de la décolonisation, dont il fut un militant actif, il imagina des émancipations véritables qui ne répéteraient pas les anciennes dominations. Hommage au récitant du Tout-Monde et chantre de la Relation qui, pour Mediapart, fut un compagnon de cœur.